Toronto Web Design Prices
 Every company should aspire to have a strong online presence – and the most fundamental requirement is a great website. A website visitor will judge what they see within 10 seconds -today's society demands quality information, and wants it swiftly.  But to get the best possible web design for your company, how much will it cost?
Web design costs can vary enormously.  If we go back to basics, the best web designs are those that load quickly, look professional and promptly explain what the company is all about.  Their design should entice the visitor to stay and, by intuitive navigation, enable the visitor to seamlessly become a client – one that requests more information or purchases online.
There are two main options for creating a new website and they have different costs.
1) Web design templates
Browse the internet and you'll find numerous companies offering website templates such as those based on WordPress, Joomla and HTML.  Some will also offer templates which are responsive and modify themselves depending on whether the viewer is using a desktop computer or mobile device.
At first glance, the prices are attractive and the fact that the providers boast you don't need a professional web designer to implement them sounds very attractive if your company doesn't have any IT support.  However be aware of the pro's and con's before you commit:
The Pro's and Con's
Designs:  Many templates on offer have nice designs.  They look professional and are pleasing to the eye.  But if you use one of these templates, your website won't be unique – any other company may be using the same template.
Complexity:  The templates create simple websites which have the advantage of being user-friendly.  However if you want a more sophisticated set-up, dynamic pages or an online purchasing system, they cannot rise to the challenge.
Updates: A web template allows you to directly change content so you stay in charge.  But if you don't have the time or inclination, you have no web design support team to undertake the maintenance on your behalf.
Capacity:  there is a maximum amount of space per page.  If you try to force in more content, you may alter the design.
Costs
Costs vary from template supplier to supplier.  But don't think you'll be getting something for nothing.  Here's an example of costs.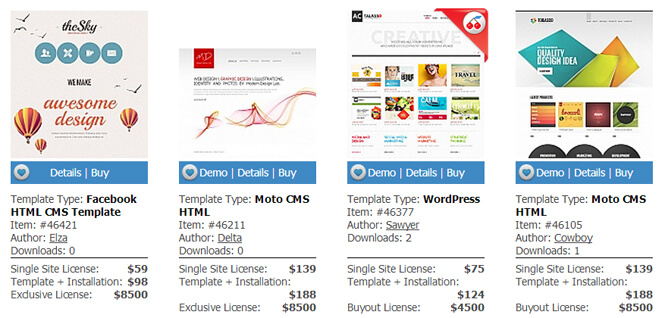 This company charges $75 and up for a single site license.  Add in the template and installation and you'll be paying another $100 to $200.   And if you want to use the template exclusively, you're looking at $4500 and rising.
2) Professional web design
This is a whole new ball game.  When you work with a professional web design team, the fundamental advantage is that you gain a customised website – one that matches your requirements precisely.  And furthermore, the professionals will take time to understand your company, your objectives and how best to promote your services or products.  In short, they will guide you through the project, from initial ideas to a final website that appeals to the right target market by following these 4 key steps: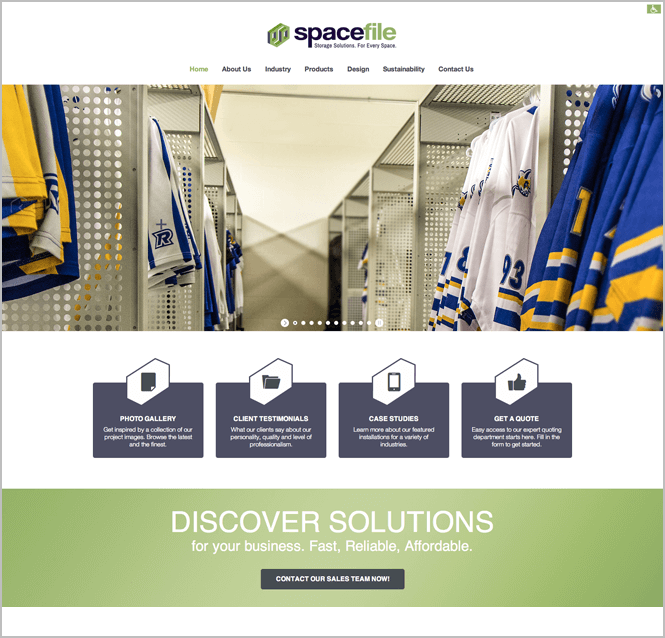 1) Research: investigating your market niche and website options
2) Design: preparing the web design options
3) Programming: finalising and optimizing the site
4) Testing & Launch
At this stage it's useful to compare this option to the web design template pro's and con's discussed above:
Designs:  Your web design will be tailor-made, unique and will easily surpass any website template visually in terms of the 'wow' factor.
Complexity:  If you want dynamic pages, you've got them!  An online purchasing system?  No problem.  A professional team can design a website to suit how you want to market and sell your products.
Updates: You can use a web design company to perform web maintenance on your behalf at a cost.  Alternatively they can create a website with a CMS (Content Management System) which will allow you to make simple updates to text on the main web pages and to upload blogs etc.
Capacity:  there are few limitations when you have a customized website.
Costs
A professionally designed website for a small business may cost anything from $5000 to $50,000 from the beginning of the project to the website launch.  Below is a summary of the many factors involved in the design and implementation of a unique website to match your needs:
The more web design hours involved, the higher the cost.  A small business should expect to pay about $2000 for several design options: one of which can be chosen and taken forward as the overall look of the final website.  The importance of this stage should not be underestimated – this is the make or break stage:  get it right and visitors will stay on the website; get it wrong and they will bounce off almost immediately.
Don't skimp on images.  Non-professional photos will give the wrong impression about your company.  If you don't have photos or graphics, professional web designers can source appropriate stock images.  Depending on the number of pages on your site, you will need to pay around $150 as a minimum for good stock photos.  And if you'd like a photo gallery, that can add approximately $200-$1000 to the price.
Wherever possible provide your web design team with final content.  However if this isn't feasible, add in around $75 per page if you need compelling content created – dependent on word count of course.
A customised contact form is desirable on any professional website to enable you to collect enquirer information efficiently.  Add in around $250 for this.
Any website design that requires an e-commerce feature, such as a shopping cart and payment processing, will bump up the cost by $1000-$5000 depending on requirements.  No surprise really when you consider the additional design and security elements in the coding of the pages.
If a website needs to be responsive (and who wouldn't want one nowadays?) the overall price of its development may increase by 20 to 30%.
Incorporating CMS to your website offers you the great advantage of being able to make your own updates and saves costs in the future.  However, the set up costs for the customization and integration of CMS may be upwards of $10000.
It really is no surprise that the cost of a tailor-made, professionally designed website is more expensive than using a web design template.  A simple template may be sufficient in the short-term but its limitations may hinder the expansion of the business.
If a company is serious about competing with the big boys in its niche market, it is far more cost effective to invest in a professional web design at the launch of the company; any other decision is short sighted.  The numerous advantages of having a unique website that can sell the company's products should be paramount in defining the company's web development budget.