Manufacturing Company Web Design: 5 Tips For Mega Sales
Whether your company fabricates equipment for use in other industries, or products for the end user, one thing is sure: if your website doesn't thrust your company into the limelight, your sales will disappoint.  Here are our 5 top tips to ensure your manufacturing company website does you proud and makes sales to boot:
1.  Don't settle for less than a professional and well branded website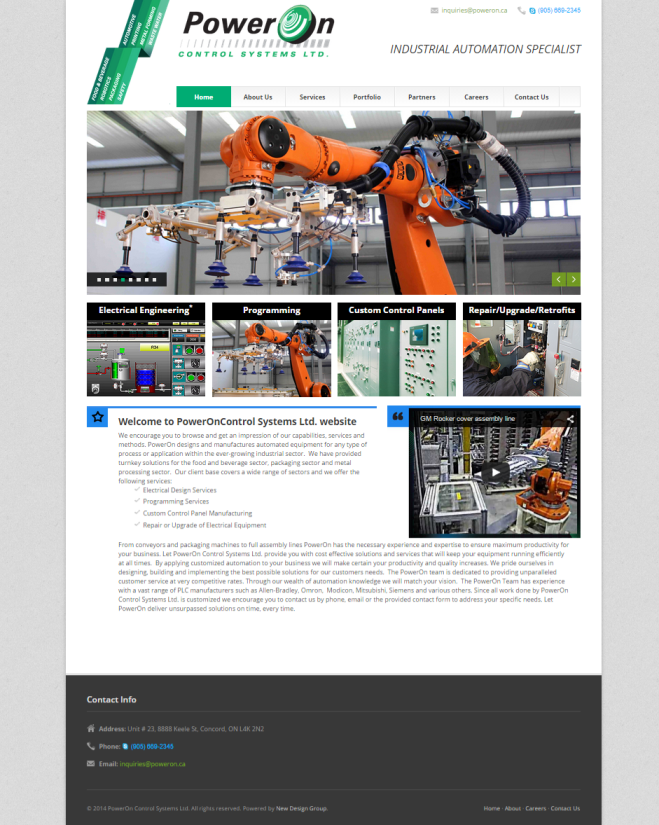 Astute manufacturing companies who want mega sales know it's best to employ a professional web development company to ensure the final website is easy to navigate and read, complies with AODA, and persuades customers to take action.
But the sharpest manufacturing companies will hire a company which also has exceptional branding skills.  After all, a great looking website which is poorly branded can make a one-off sale.  But if the purchaser fails to recall the brand when he next wants to make a similar purchase, repeat custom is lost.  Web development companies who put branding at the top of the agenda will create an eye-catching manufacturing company web design that consistently displays the brand and reinforces the brand promise on every page.
2. Showcase your products
The website must make a strong visual impact from the homepage and beyond by the use of powerful images, preferably of the products on offer.  However some functional products such as machinery and storage units are far from photogenic, so ensure you use a talented professional photographer who can make even the most bleak of equipment appear hot and desirable.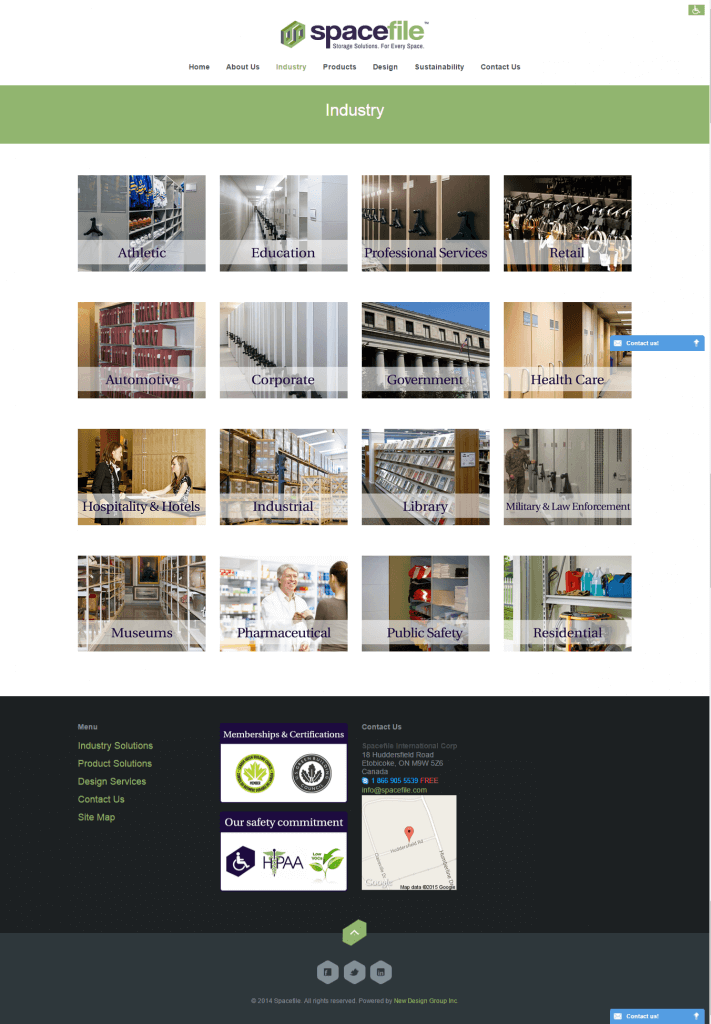 To jazz things up even further, a moving image web design is a great option to captivate the viewer:  instead of having a static banner image, consider a website which uploads the banner photo as moving fragments.  It's classy, it's intriguing and a shows that skilled professionals have created the website.
Not every photo on the website should be moving: otherwise the visitor will feel overwhelmed.  A manufacturing company web design should include a photo gallery to showcase all of its products.  These should still be professional shots and ideally will show the product in its final location – making it as easy as possible for the web visitor to imagine how it will fit into their business.
3.  Display your credentials
When a website is professionally designed to an exceptionally high and persuasive standard, the visitor may already be thinking of making a purchase.  But in today's judgmental and social society, many people won't part with their money until they have read the opinions of others who have bought the company's products.  So clinch the deal by including some of your great customer testimonials on your manufacturing company website.
Manufacturing companies should also boast to the website visitor about certifications or memberships they hold, and the safety standards they comply with.  Clients like to know that they are dealing with reputable companies and these details will reassure them that your company is trustworthy and that the products are reliable.
4. Deal effectively with your dealers
Set up a separate, secure area on your website where your dealers can log in and download all the documents they require, such as sales information and important updates.  Create an online ordering system where they merely pick the items they want by code and product description, and choose the quantity required.  This will help you streamline your administration and dispatch operations, and dealers will appreciate your efficient procedures.  And they can place their order at any time of day to suit them.
A well designed website portal for your dealers can give you a real edge over your competitors who have a more rudimentary website without a specific online ordering system.
5.  Quote Away
When someone visits your website, you want them to request a quote and to leave their contact details to enable your sales team to conduct a follow up.  So make sure you include a prominent "Get a Quote Now" button on the most pertinent web pages.  This should take the visitor to an online form.  But not just any online form. If you're in the business of giving accurate quotes for your products, then ensure the form prompts the visitor for every single piece of information that you require to make the quote as realistic as possible.  And once they've given up their details and their requirements, it will be over to you to respond in a timely manner.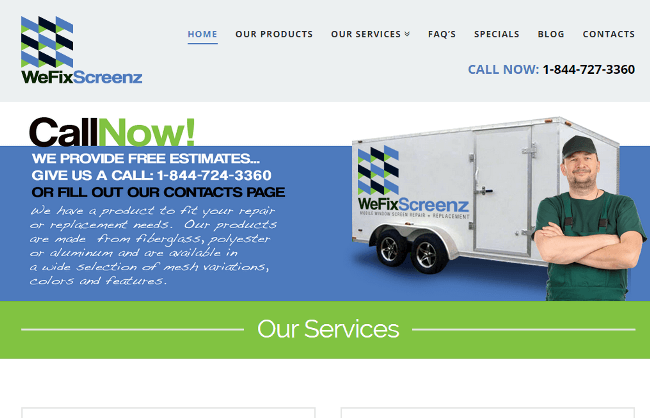 If you're a manufacturing company that wants to do well, then you need a professional, branded and effective website to impress potential clients and to make great sales.  And if you want to bid on a large contract, it's even more important to have a remarkable website: it's likely to be the first thing a contractor will check to determine if you are a professional and reliable company who can supply what it promises in line with the terms of the contract.