Murrenhil Corporation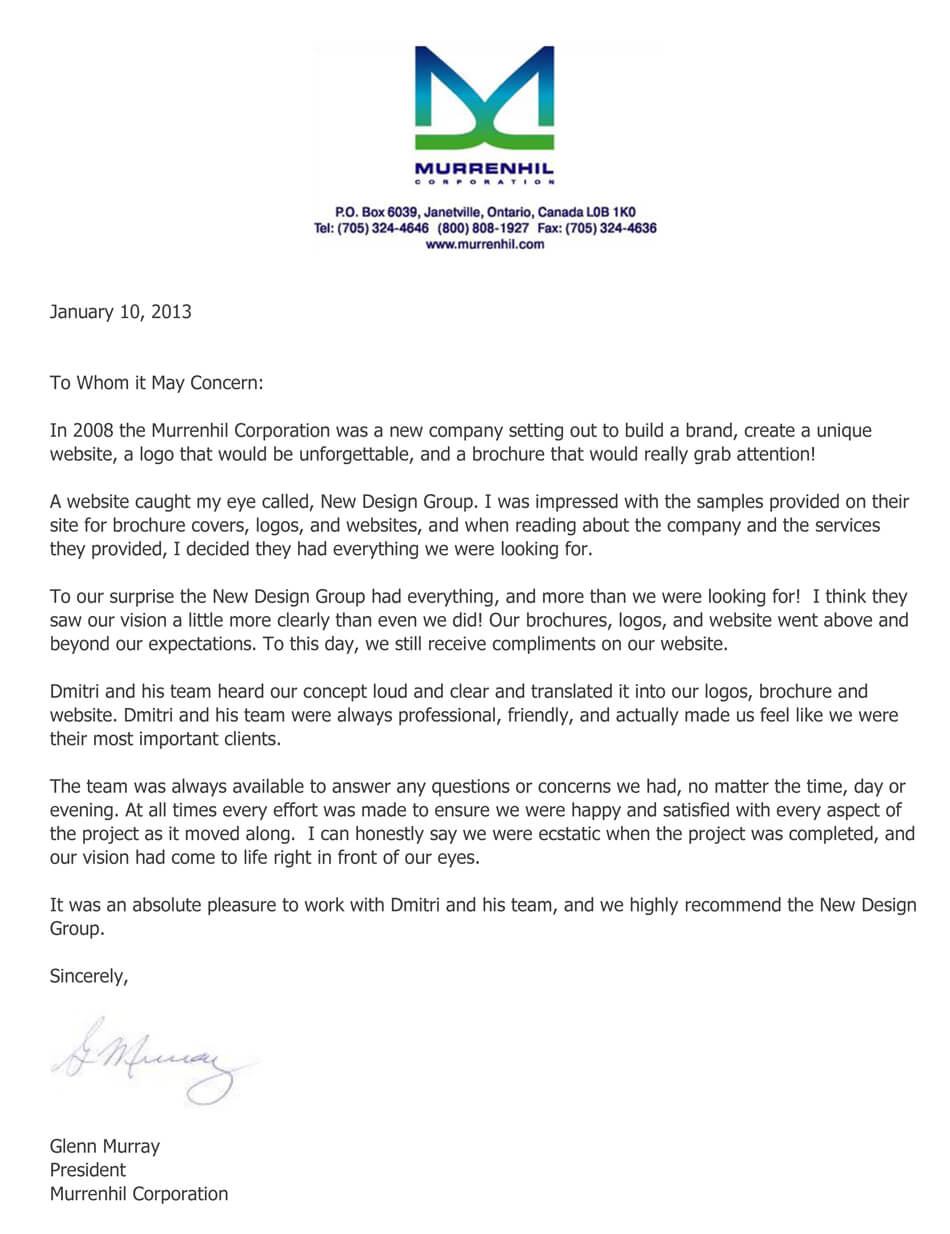 January 10, 2013
To Whom it May Concern:
In 2008 the Murrenhil Corporation was a new company setting out to build a brand, create a unique website, a logo that would be unforgettable, and a brochure that would really grab attention! A website caught my eye called, New Design Group.
I was impressed with the samples provided on their site for brochure covers, logos, and websites, and when reading about the company and the services they provided, I decided they had everything we were looking for. To our surprise the New Design Group had everything, and more than we were looking for! I think they saw our vision a little more clearly than even we did! Our brochures, logos, and website went above and beyond our expectations. To this day, we still receive compliments on our website. Dmitri and his team heard our concept loud and clear and translated it into our logos, brochure and website. Dmitri and his team were always professional, friendly, and actually made us feel like we were their most important clients.
The team was always available to answer any questions or concerns we had, no matter the time, day or evening. At all times every effort was made to ensure we were happy and satisfied with every aspect of the project as it moved along. I can honestly say we were ecstatic when the project was completed, and our vision had come to life right in front of our eyes. It was an absolute pleasure to work with Dmitri and his team, and we highly recommend the New Design Group.
Sincerely,
Glenn Murray
President
Murrenhil Corporation