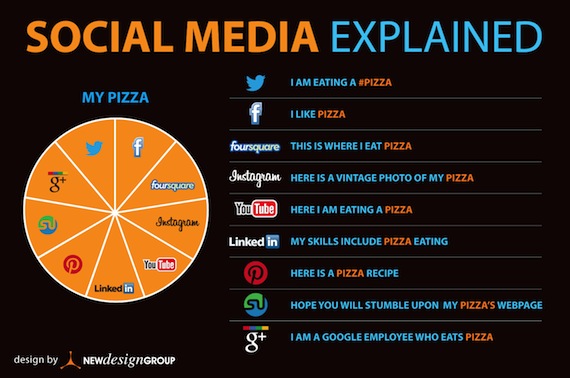 If you don't know where to begin when it comes to social media marketing, and haven't a clue about tweets and pins, we can offer you an effective social media marketing service. Our Toronto based experts can lead you through the maze of social media and identify where you need to have a presence, can set up your company profile pages and can manage marketing campaigns on your behalf.
Today social media marketing is an essential part of a company's marketing arsenal – and can be very effective when managed well. There is no other platform where a company can so easily engage in a two-way conversation with its customers in a quick, fun and informative way. But poorly managed social media pages will do more harm than good: the client who wants a quick response to the tweet they left on your Twitter profile, will be more than a little disappointed if you haven't responded within a day or two.
Our social media marketing service starts by reviewing your target market and advising which social media platforms are best suited to you: highly attractive products such as jewellery and clothing may benefit from a presence on Pintrest; companies which want to work with other companies would do well to be on LinkedIn, known to be great for forging B2B links; and of course few companies should ignore Facebook – still the daddy of all social media websites.
And if anyone says your company needs to appear on every single social media platform there is, they are missing the point: we know it is far better to have a strong presence on one social media website where the majority of your target market hang out than spread yourself too thinly to include the likes of photo-sharing Flickr or location-endorsing FourSquare if these aren't appropriate to your business, your products or your customers.
So whether you need to have a presence on Facebook, YouTube, LinkedIn, Twitter, Pinterest, StumbleUpon or other, we can design and set up a professional profile page with an eye catching and appropriate image which clearly shows what your business is all about.
Better still, we can help you prepare and implement specific marketing campaigns through your preferred platform and ensure your customers and potential customers get to hear about your newest offers.
Just call us on 647 271 7463 to arrange a meeting after which we can create a social media marketing strategy to suit your business and your target market.
Facebook Page Design for Business:
LinkedIn Page Design for Business:
YouTube Channel Set-up for Business: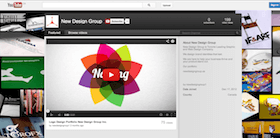 Twitter Account Set-up for Business:
Pinterest Account Set-up for Business:
StumbleUpon Account Set-up for Business: