Social Media Marketing: Have you Got Time?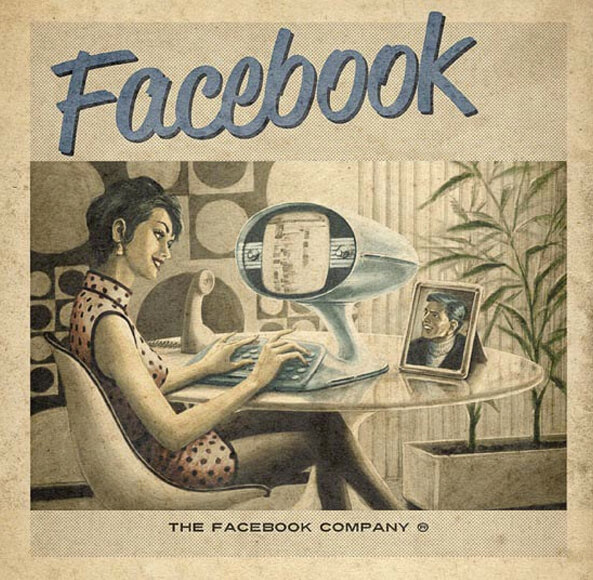 If you're a Facebook fan, chances are you spend a good part of your leisure time checking out what your friends have been up to, uploading photos and updating your status.  Maybe you prefer Twitter and enjoy following celebs and reading their opinions via their tweets.  Whatever your preference it has never been easier to be social.
So what about your business?  Should you get on the social media marketing bandwagon? Many advocate social media as a marketing tool for businesses.  In fact if you read some articles you may feel that you will never sell another product if you don't have a great social media presence.  Although this is highly unlikely, lots of potential customers are open to learning about new products and services via social media.  Since the social beast is just getting bigger and more popular by the day, it makes complete sense to join the thousands of other businesses who have already carved out a niche for themselves on social media sites.
But let's get one thing straight: good management of social media takes a lot of time.  If you think a great social media marketing campaign needs no more than the posting of a few thoughts and the occasional photo, then think again.   A great campaign needs good, regular, interesting posts that link back to your business website.  Yes it takes time, but when managed well, people will start to remember your brand and share it with friends, who may share it with other friends and so on.  This is why social media marketing is so attractive to a business owner – it has the potential to result in extensive brand exposure.
When you want an effective social media presence for your business, make sure you have enough time to do things properly.  If not then the most sensible solution is to hire professional social media experts to manage your social media marketing campaigns.  Using a professional company can be far more cost effective:  they know what they are doing, will give your marketing campaign a professional finish and can get you far better results especially if you're mistaking your tweets for stumbles and pins for wall posts.
A professional social media company will help you develop your own social media marketing strategy, taking into consideration the following:
1.     Number of social media sites
If you optimistically decide you want to grow a social media presence on 20 top sites, there will be far more work to do than if you concentrated on 2 or 3.  Think very carefully about your type of business and which social media sites you feel will work for you.  Social media statistics, which are scattered all over the internet and are changing by the hour, show that:
Facebook still leads the way as the world's favorite social media site with more than 1 billion registered users.  Used religiously by many to keep up to date with friends.
Twitter has over 520 million users.  Short 'tweets' are posted to update followers – around 340 million are sent each day.
YouTube – 4 billion video views are seen on YouTube across the world each day.
Google + has grown to around 400 million users.
Pinterest has around 25 million users and is the third most popular social media site in the US.
LinkedIn is great to link to other businesses and professionals – and there are 200 million of them.
Reddit has 43 million users and this site allows you to upload your articles and the more votes they get, the more chance they will get promoted to front-page news.
StumbleUpon is all about surfing the internet to see what you stumble upon and has about 25 million users.
In fact the number of social media sites that exist deserves its own statistical review but instead of listing them all here, take a look a Wikipedia and prepare to be surprised.
When you are starting to build your company's presence on social media sites, start slowly but surely and pick 2 or 3 sites that seem to best fit your target market profile so these can be managed well rather than spreading yourself too thinly and achieving very little.
2.     Posts
Depending on the social media sites you choose the posts will be slightly different.  Share articles, photos, videos and links to others' posts if you want to recommend them to your readers.  Generating great posts takes some serious time and effort but is essential.  There's no point in posting nonsense, as people will see it as such.  So work with the professionals to create good quality posts that will increase the likelihood of them being shared with others.
If you are going to share your own articles they don't need to be pages and pages long, but they should be interesting, unique and engaging.
Sometimes you may wish to post photos of your staff 'in action'.  In these instances you don't need to arrange a professional shoot, but do choose images carefully or your social media page can lose its professional look.
Similarly with videos – poor videos with insufficient illumination and too much camera shake won't do your company any justice.  If you want to post a video of yourself explaining how something works, make sure you're looking your best, choose a good background and talk straight to a static camera.  If it's good enough for head of Google's webspam team, Matt Cutts, then it's good enough for you.
3.     Frequency of posting
Three posts per hour on sunny days and two per hour at weekends.  Got it?  Of course this is facetious – there are no hard and fast rules about frequency of posting.  Some aim for more than one a day, others for two or three per week but ultimately the decision is yours.  But make sure that not all posts are promotional in nature or your fans will soon get bored, so only tweet, pin or post when you have something great to say.
4.     Engaging with your audience
Oh happy days when you start to get readers liking your posts, commenting on your posts and better still sharing them with others.  But now you need to input a little more time and effort.  When someone has commented or asked you a question, you should respond.  The objective of social media is to be social remember?  Even if someone strongly disagrees with your post, it is only polite to go back and comment…nicely.
The more you interact with your audience, the more likely new readers will comment.  And more comments means more activity on your social media pages, which on some sites will mean the post gets bumped higher up in newsfeeds.
Although it costs nothing to set up your company account on sites such as Twitter, LinkedIn, Facebook, Reddit or Digg it's fair to say that social media marketing definitely takes time and effort.  And time costs money.  Hiring a professional social media company is a far more cost effective solution.  They can manage everything on your behalf while you get on with managing your business operations and waiting for new social media fans to visit your website.