Shulman Law Firm. Brand Identity Design. Logo and Stationery Development. Case Study.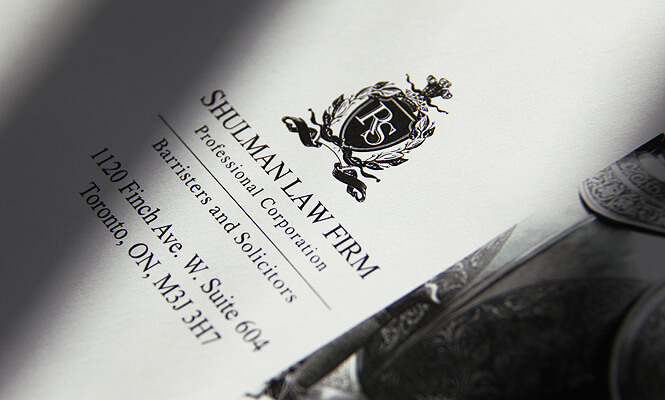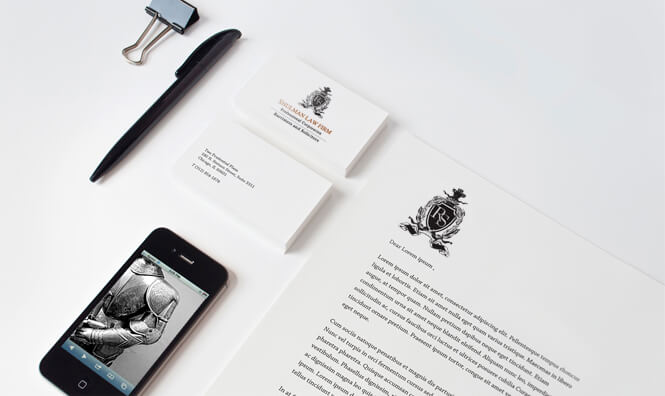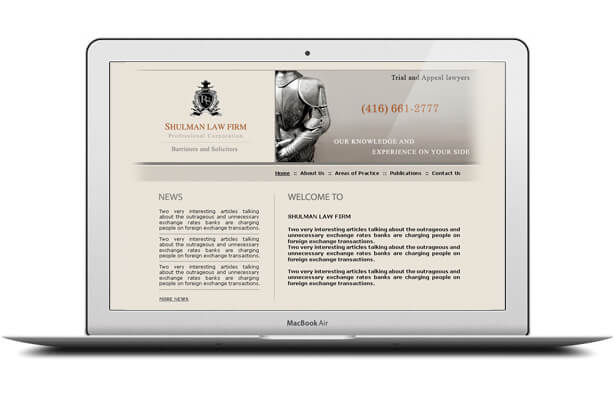 This project was a classic example of graphic design and web design for a professional business.
In this case it was Shulman Law Firm, a professional corporation.
Being a prominent lawyer, Ron Shulman was seekinga brand identity that would communicate the ability to protect and defend.  To communicate this statement we came up with a medieval armour style for his marketing materials.
We designed a coat of arms for the logo that represents the longevity of Shulman Law Firm's brand and satisfied the client's initial objective to develop a family business that would endure for many, many years to come.
Date
2008
Client
Shulman Professional Corporation
Brand
Shulman Law Firm
Industry
Law
Capability
Logo Design
Website Design