Professional Company Brand Identity Design. Website Development. Case Study.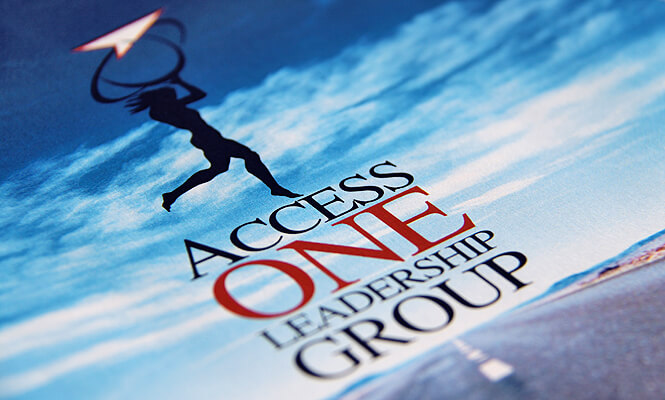 The Background
Access One Leadership Group is a professional company offering Executive Leadership Coaching to help individuals realise their full leadership potential.  When the company approached New Design Group they wanted a complete brand identity including logo design, brochure design and website design.
The Challenge
The company wanted a strong and inspirational brand identity which would make people seriously consider how close they were to achieving their life's objectives.  In turn it then needed to persuade these potential clients that life coaching would enable them to realise their potential.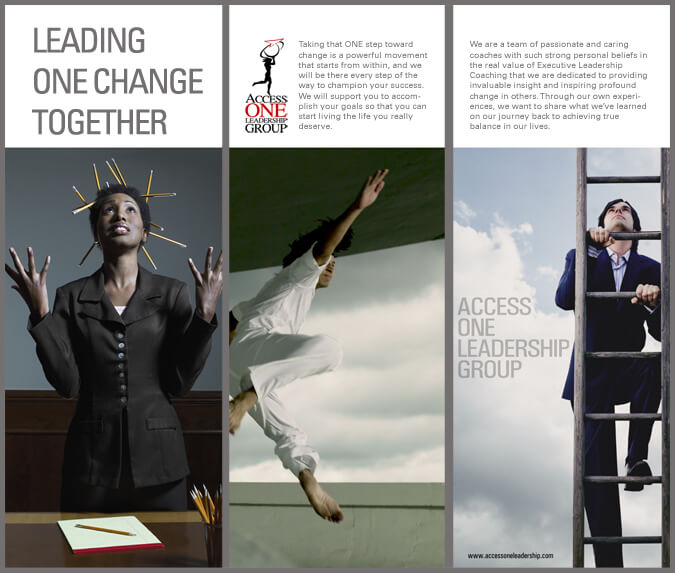 The Solution
New Design Group created a logo design featuring the company in big bold letters in strong black and red.  The logo also features an athletic female silhouette holding a hoop aloft, like some Greek goddess, with a red arrow head shooting through it,  The final design is bold, draws attention to itself, and the arrow shows that the best way is forward.
Unsurprisingly this fantastic logo is a significant feature of the brand identity.  It is shown on top of an image of a wide open road and bright blue skies – all conveying positivity about a journey yet to begin.  If also features prominently on the homepage of the website design, and is accompanied by strong messages in easy to read boxes, and images of people climbing or looking up or doing seemingly impossible athletic leaps.
In summary this is a website that inspires the visitor and persuades them that they too can improve their lives by enrolling on professional life coaching.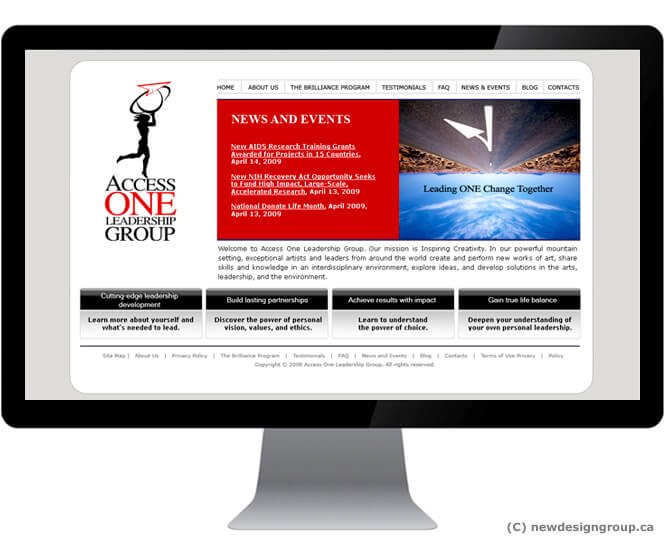 Date
2006
Client
Access ONE Leadership Group Inc.
Brand
Access ONE Leadership Group
Industry
Business Consulting Services
Scope
Logo Design
Brochure Design
Website Design