Alu-Gutter. Construction Company Logo Design. Stationery and Website Design.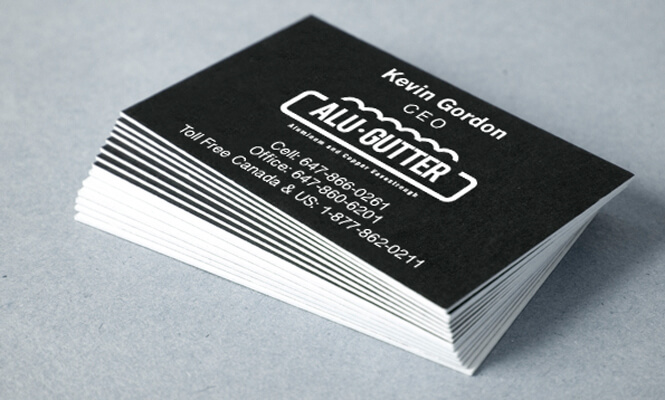 The Background
When Alu-Gutter, supplier of  aluminium and copper eavestroughs, required a construction company brand design they hired New Design Group to create a new logo design, company stationery and website.
The Challenge
The construction company brand design needed to depict the fact that the company offered practical solutions to people requiring aluminium and copper eavestroughs and provided professional services.
The Solution
New Design Group based the brand design on a simple clean cut emblem logo featuring the company name Alu-Gutter in a centralised position – enclosed within a wavy line symbolising a roof.  This design was in no-nonsense black and white indicating that this construction company would get straight down to work to complete the job on time.
A simple business card design was also prepared using a black background with the logo in white.  The website design maintained the simplistic look with a black logo, black navigation bar and a minimalistic image on the homepage.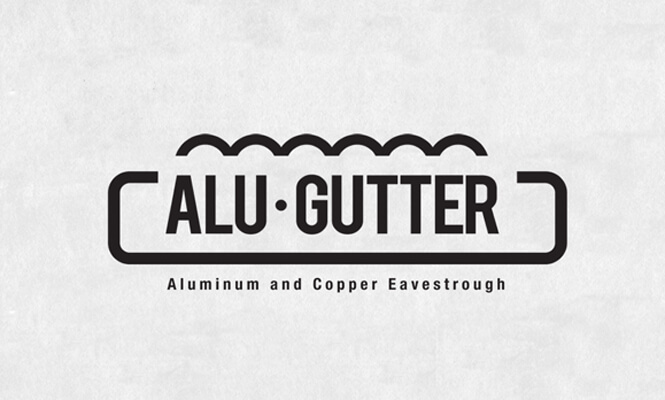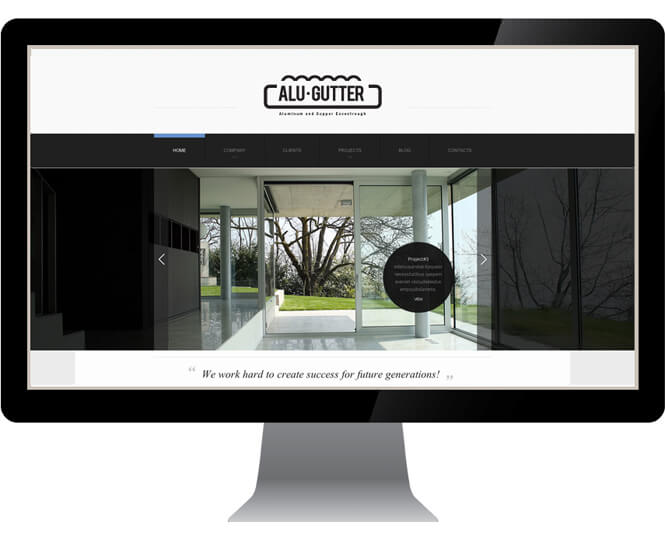 Date
2013
Client
Build Line Inc.
Brand
Alu-Gutter
Industry
Construction services
Capability
Verbal branding
Logo design
Website Design
Promo Materials