Caldwell Investment Management
Caldwell Investment Management Ltd
Caldwell Investment Management Ltd provides investment management and advisory services to Canadian retail and institutional investors, including financial institutions, public and private pension funds, endowment funds, foundations, and private accounts. Caldwell is a wholly owned subsidiary of Caldwell Financial Ltd, a majority employee-owned firm. Visit our homepage at www.caldwellinvestment.com to learn more about our funds, including Caldwell Canadian Value Momentum Fund, Caldwell Balanced Fund, Tactical Sovereign Bond Fund, Caldwell U.S. Dividend Advantage Fund.
With a focus on predictable results, Caldwell Investment Management Ltd designs and originates investment vehicles for wide range of client needs. Our portfolio and risk management services include discretionary investment management and asset allocation. Our disciplined investment management and advisory services include risk management and asset allocation services tailored to clients' investment mandates, including performance reporting.
Caldwell Investment Management
is registered with the Ontario Securities Commission, its principal regulator. Caldwell is a portfolio manager and investment fund manager, and is registered in other provinces where it does business.
With their integrity and depth of skill and knowledge, our people are our most valuable asset. They work at successfully preserving and building wealth, guided by a few simple principles:
Investing is a marathon, not a 100-yard dash.
Time in the market is more important than market timing.
Quell emotions before making investment decisions.
Challenging economic times can lead to profitable investing opportunities.
Invest only in quality.
Never borrow to invest.
Invest steadily and regularly over time.
Your most important decision is to choose an investment Advisor who puts you first. At Caldwell, this is our highest priority.
Mr. Thomas S. Caldwell
established Caldwell Investment in 1990. Mr. Caldwell has been actively involved in the investment industry since graduating from McGill University in 1965. He is Chairman of Caldwell Financial Ltd., a diversified investment company with subsidiary organizations providing investment management, brokerage and insurance services to a broad spectrum of investors throughout North America and around the world. In 2014, Mr. Caldwell was inducted into the IIAC Investment Industry Hall of Fame.
Mr. Caldwell is CEO and a Director of Urbana Corporation, a publicly traded investment company and Chairman of the Canadian Securities Exchange ("CSE"), "The Exchange for Entrepreneurs". He is a past Member of the Board of the Conference of Defence Associations Institute (CDAI) in Ottawa, a Retired Honorary Colonel of The Lincoln and Welland Regiment, a past Governor of the Toronto Stock Exchange, and a leading expert in capital markets, particularly in trading environments. He is recognized as one of the world's foremost investors in securities exchanges.
Mr. Caldwell manages the investment pools he is responsible for on a value/strategic overview basis. Caldwell Financial Ltd., and its affiliated companies and investment pools, were the second-largest owners of the New York Stock Exchange prior to the NYSE's demutualization.
Throughout his career, Mr. Caldwell has been actively involved in addressing social and community needs. He was awarded Her Majesty's Golden Jubilee Medal in 2002 for his activities on behalf of Canadian Veterans. In 2003 he was appointed a Member of the Order of Canada for his work in assisting those in need as well as contributing to institutions working to better the lives of others. In 2012, he received Her Majesty's Diamond Jubilee Medal for his efforts on behalf of the disadvantaged.
Mr. Caldwell and his wife Dorothy have been married since 1966 and have two sons, Brendan and Theo, and six grandchildren.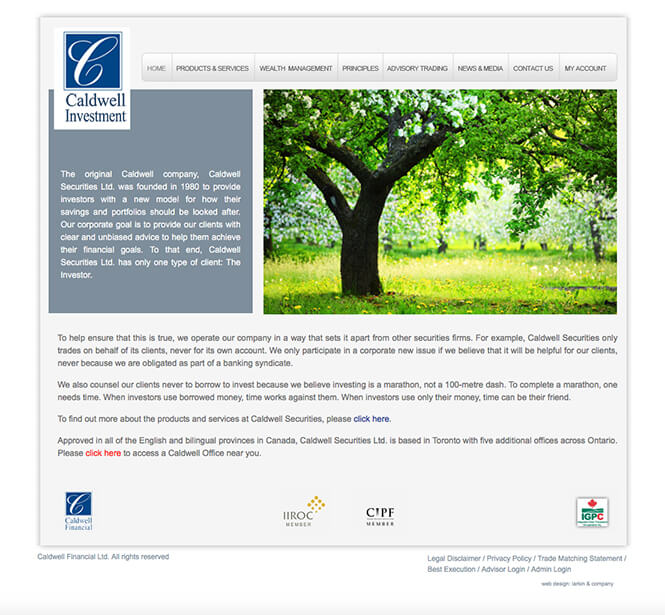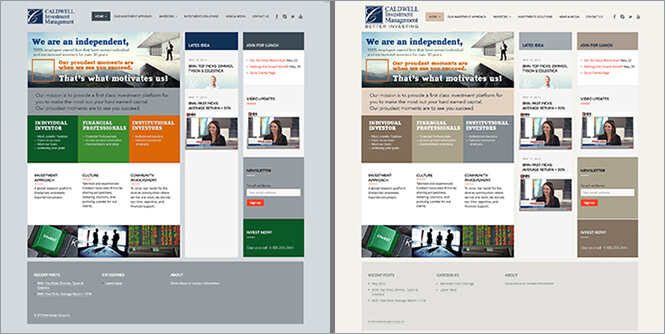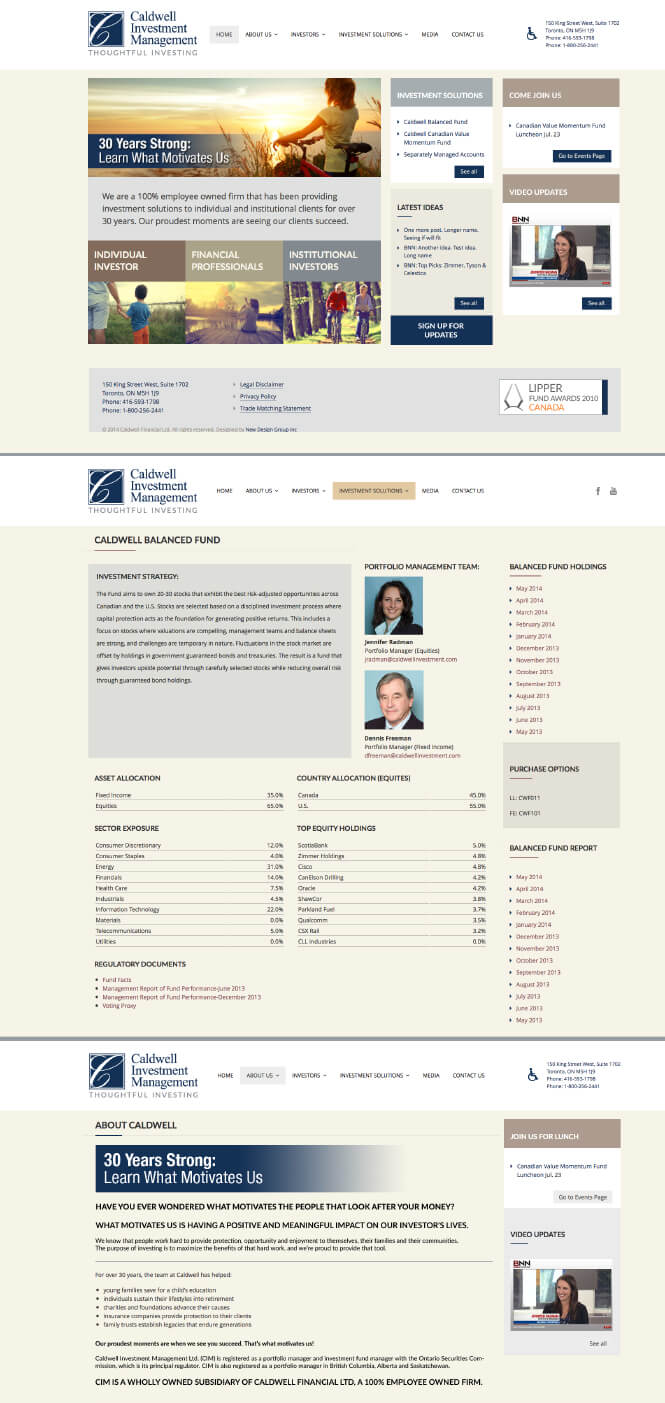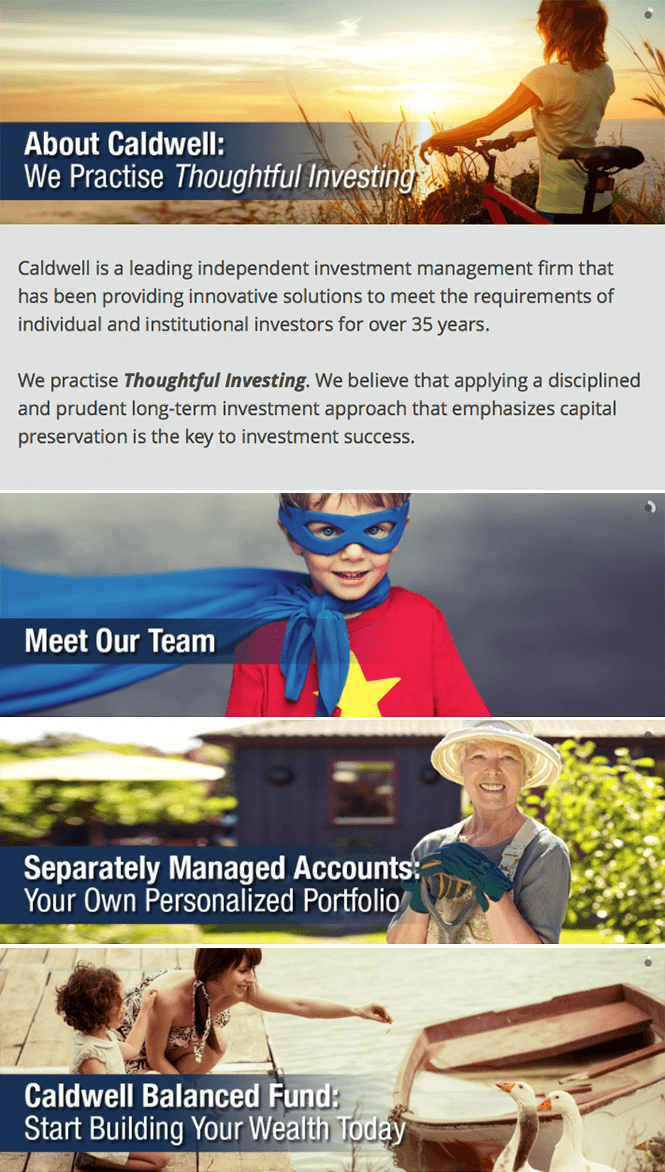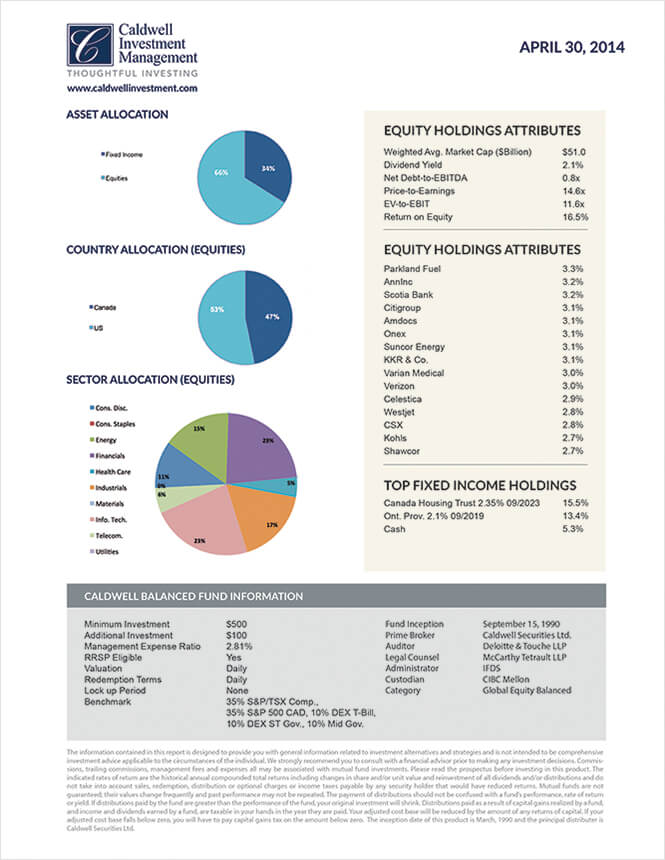 Date
2013
Client
Caldwell Investments Management
Brand
Caldwell Investments Management
Industry
Financial
Capability
Website re-Design