Konica Minolta. National Major Accounts Program. Brochures Design. Graphic Design.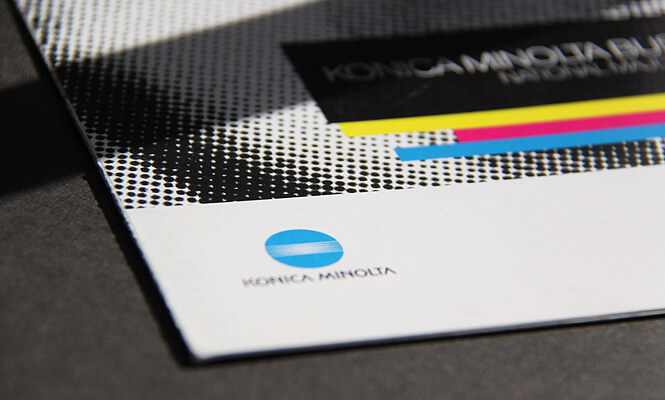 Konica Minolta approached us looking to have presentation folders /sales kits designed for their Business Solutions Division – National Major Accounts Program.
Several executives flew in from the USA to meet with New Design Group's creative team to brief us on the project.
Their brochure system was designed and developed in record time; this project came together in one month which left Konica Minolta ecstatic and us feeling extremely proud.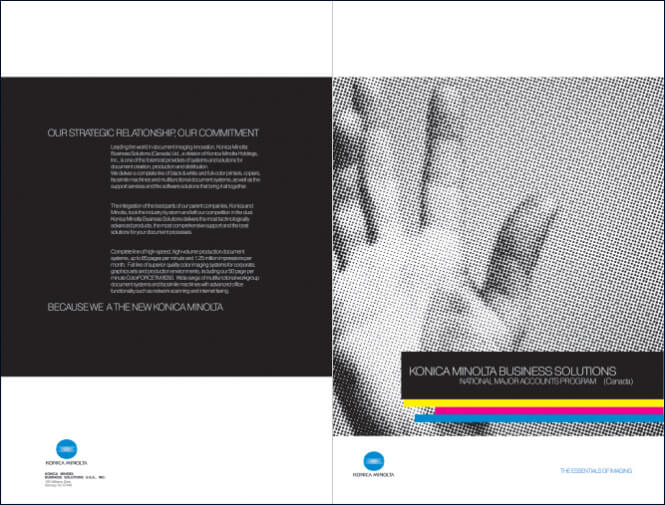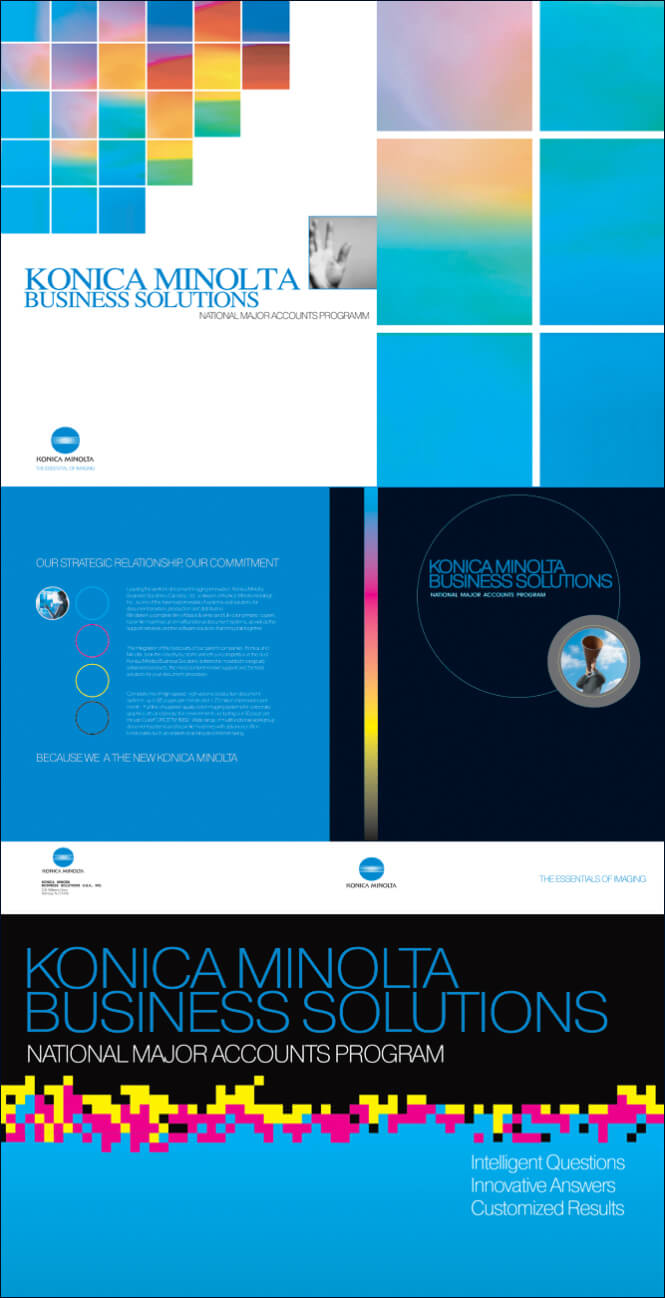 Date
2007
Client
Konica Minolta
Industry
Technology
Capability
Product Brochure Design