Braemar College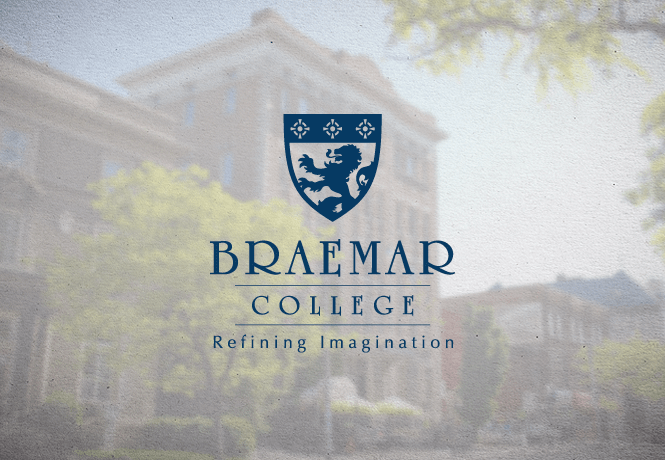 The Background
Braemar College is a private co-ed secondary school located in downtown Toronto.  Founded in 1995, the school has consistently attracted national and international students attracted by the outstanding educational programmes on offer and the inspirational teachers at the school.
However private education is a competitive market and Braemar College hired New Design Group as they wanted to stand out above the competitors and attract more students and parents to the school by a modernisation of their brand identity.
The Challenge
New Design Group reviewed the existing brand of Braemar College, the target market as well as the college's unique selling points and determined that the following elements needed to be reworked:
The Solution
New Design Group subtly altered the Braemar College logo to create a version which depicts a level of authority appropriate for a college that is nearly 20 years old.
The brochures were created using a blue colour scheme – a colour synonymous with trustworthiness and stability.  However to avoid the college appearing as or pompous, the brochures were cleverly designed to blend the somewhat corporate blues with bold use of images of students, soft sloping fonts and a intelligent use of white space to allow the reader to easily absorb everything on each page.
The overall result was a modern, professional and very captivating set of printed publicity materials.
The website was designed with all the same branding elements – the professional blue colour scheme, large images of students succeeding, and imaginative use of large, gentle fonts to capture attention with inspiring and simple statements: Imagine, Excel, Succeed.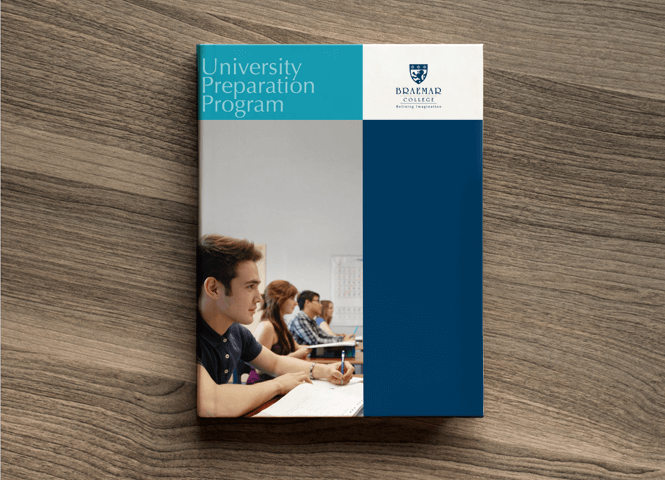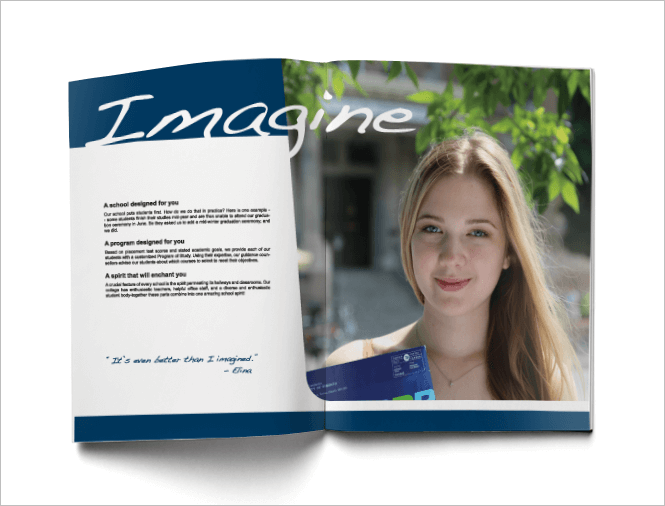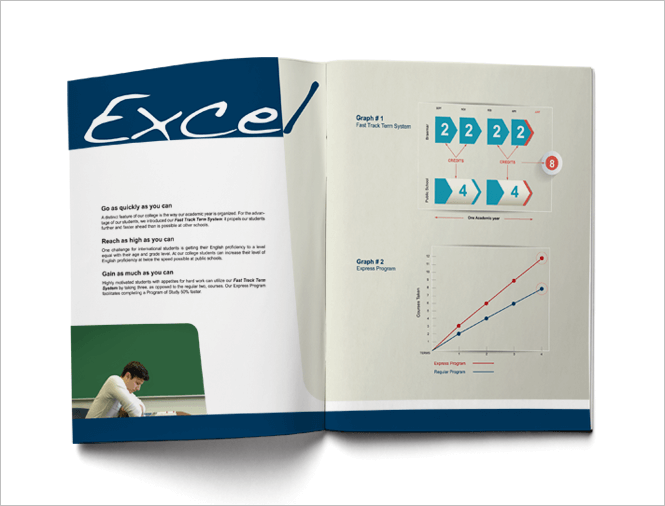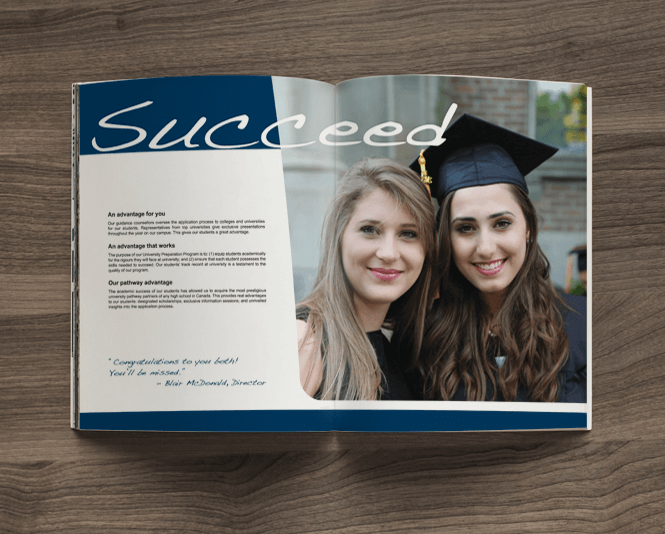 Date
2014-ongoing
Client
Braemar College.
Brand
Braemar College.
Industry
Education
Scope
Verbal Branding
Brand Identity Design
Brochures Design
Newsletters Design
Website Design
Social Media Pages
Website Maintenance