Travel and Tourism
A deep understanding of the travel and tourism industry specifics is an important asset that can significantly increase the success rate of your marketing campaign.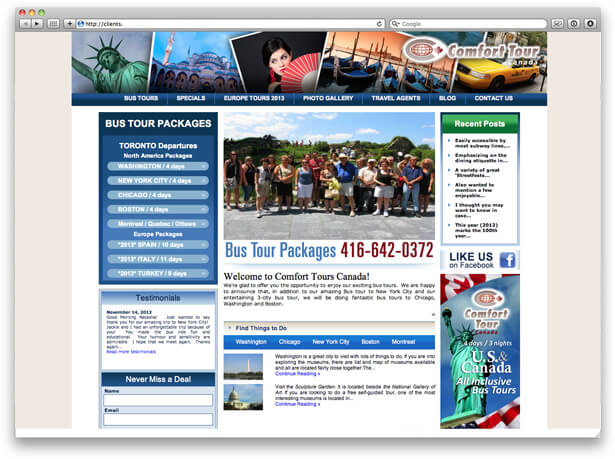 Comfort Tour Canada. Website design.
Here at New Design Group we have a multicultural crew so we know a lot about travel. The questions we ask are:
What are we selling? Hotels, hostels and resorts
How do we want to be perceived? Affordable, luxurious, entertaining, relaxing
Where are we selling? USA/Canada – Europe/Asia
Who are we selling to? Demographics, income levels
We understand your target market. Drawing from personal experiences and interactions with different walks of life allows us to design a brochure that has a significantly stronger impact than your competitors and brings your dream clients to the cash register.
Does your travel agency or hotel target people who go to St. Barths or Taiwan? How do you think your brochure or website design should look? Does your existing marketing materials express the experience those potential customers are looking for?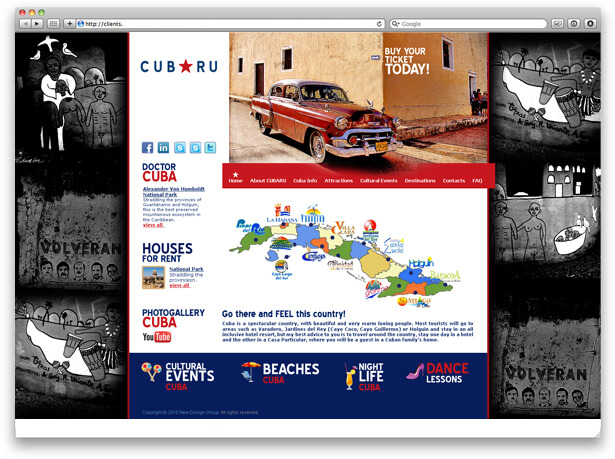 Please check out the following portfolio of graphic and website design pieces and give us a shout at 647 271 7463 to discuss your brochure and website design.