Graphic Design vs SEO – Essential Tools to Build Your Business
Even if you have the most beautiful website in the world created by top graphic designers, it's not worth much if no-one ever finds it.  You can tell all your family and friends about it, add a link to the URL from your email signature and include the web address on your flyers and printed materials.  But is that enough?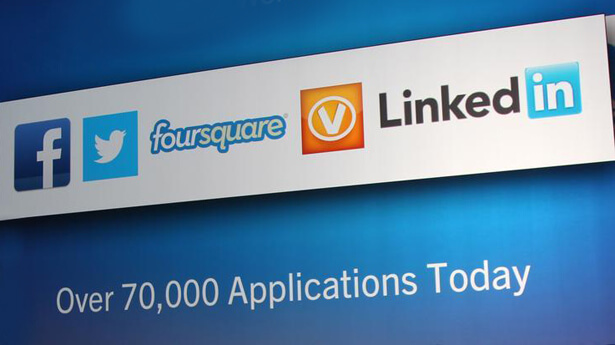 Whether your business is a children's nursery, a law office, personal training services or a construction company, your website needs some serious Search Engine Optimization (SEO) so it shows up in internet searches.  Nowadays the majority of people will turn to the internet if they are searching for products or services such as yours.  More specifically they will turn to the all powerful search engines and conduct an organic search by typing in a few keywords and seeing which website addresses are shown on the results list.  And they will only bother to read the summary information shown on page 1 or at a push, page 2.  People have busy lives and won't waste time searching through pages and pages of results – they will trust the search engine's judgment and focus on those results at the top of the listings.
If your website has been beautifully crafted by skilled graphic designers who have given no thought to the search engines you might be disappointed.  For your website to show up in these all important search engine results it must be search engine optimized.  If not, it will just sit there in the internet ether looking pretty but never destined to rank highly in the organic search results.  It can be compared to a gorgeous hotel set in a beautiful but remote forest – difficult to find and unlikely to have many visitors wandering past and checking-in.  If however you could relocate your hotel to a busy city centre, people would see it, they would take notice and might walk through the welcoming doors.  The same is true for your website.  If it doesn't show up on the search engine results, it can't attract new visitors; if it shows up on page 1 or 2 of the results, it calls attention to itself.  And interested people will click through to your website.
And this is what it is all about.  It's like being in class when you know the answer to your teacher's question.  You throw your arm in the air as a signal and shout out 'Choose me!  Choose me!'  When your website has effective SEO the search engine spiders will take notice and choose your website to feature highly on the search results.
SEO truly is an art because the search engines use incredibly complex algorithms to search though the 150,000,000 or so active websites each time a search commences.  These algorithms are tricky things to fully understand and because they are being continually reviewed and improved, it is almost impossible to anticipate their next move.   Good SEO of your website should be performed by competent professionals.
When your SEO is truly effective you will have more visitors clicking through to your website.  And this is when the professional graphic design pays off.  If your welcoming homepage is beautifully laid out, with appropriate and interesting images, the first impression your visitor receives is positive and they are likely to stay a while and see what you have to say.  If however your homepage looks amateur, is messy and with few visuals to capture attention, it's highly likely that the visitor will bounce off immediately and head back to the search results.
It's the same as the visitor entering the hotel lobby.  If it is has great décor, is clean, tidy, welcoming, and the main reception is easy to find, the visitor is automatically impressed.  On the other hand, a dingy, grubby lobby will have the visitor turning round and leaving straight away.  You can't afford to skimp on your website graphic design if you want people to stay a while, spend time reading about your services and what you have to offer – it just won't happen.  The best websites with the highest conversion rates – where a visitor signs up for a newsletter, enquires for more information or purchases your services or products – are always developed by graphic design specialists.
So if you want to know whether SEO or graphic design is most important for your website, the answer is really easy.  They are both essential elements to attract visitors.  If you want your website to be picked by the search engines above all your competitors, call in the SEO experts to hone and tweak your website so that it doesn't have to remain hidden any longer.  And if you want visitors to be impressed by your website, stay a while and convert, then professional and impressive graphic design is a must.