Saddle Stitch Brochure Design. Annual Reports and Catalogues.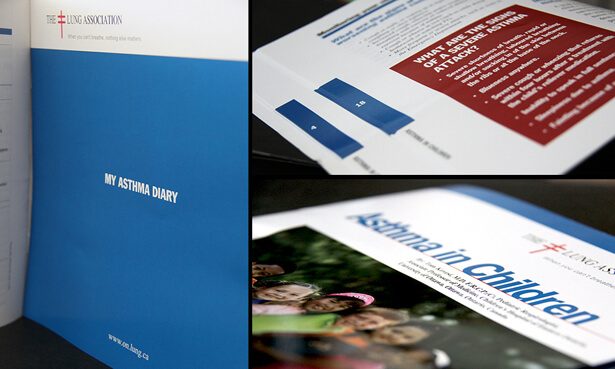 This category of brochure is more complex than any other and a significant amount of effort should be exerted in order to produce it.
Collaboration between the client as well as the marketing researchers, graphic designers, writers and photographers is required to design an effective brochure .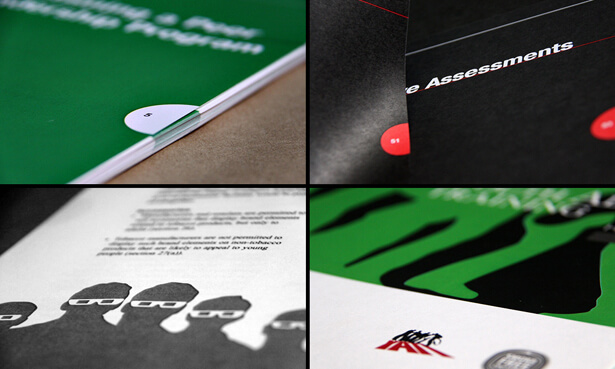 Below are the steps we went through to produce the brochure in the picture which was created for the Ontario Lung Association and Ministry of Health of Ontario.
– Setting the goals and conducting competition research. Clarifying how future  brochure will be used and distributed. Setting the desired size.
– Designing the brochure cover. Several graphic concepts corresponding to the set of goals and brand identity guidelines were produced to choose from.
– Determining typographic system, color scheme and artwork/photography style. It had to adhere to the general accessibility standards and carry a multicultural feel throughout the design.
– Choosing the paper
– Developing the brochure layouts and print preparation of the final file