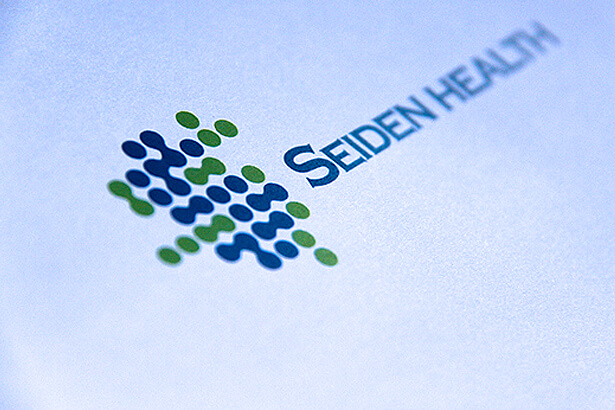 All health care professionals such as dentists, chiropractors and optometrists need a top quality brand design to assure new patients that they offer exceptional services.
Health care professionals are held in high regard by many. People appreciate that these talented individuals have studied hard all their way through college and higher learning institutes to equip themselves with the skills to diagnose and effectively treat a host of medical conditions. They understand that health care professionals such as dentists, chiropractors and optometrists need to be fully licensed to practice. But when someone needs medical treatment, how do they choose between all the different clinics?
As a health care professional you have some key messages to get across to potential patients:
• You are fully qualified, fully licensed, experienced and know exactly what you are doing
• You are caring and professional and will give outstanding service and post-treatment follow up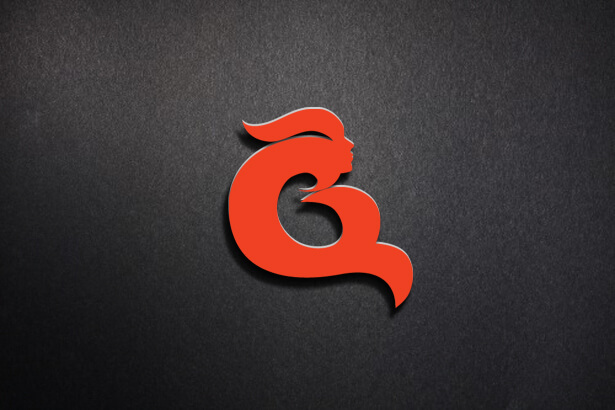 Furthermore you may feel that you go the extra mile with your patients – that you treat them all as individuals, make a point of reviewing their medical history in detail before their next visit, and always offer advice in a friendly manner.
While these points may seem pretty obvious, how do you get these across to patients to persuade them that you are the health care professional to choose? Patients aren't going to run from dental office to dental office to find the dentist they like the best. You have to reach out to them. And to create a promotional strategy that is effective, you need a clear and professional brand identity to promote.
The brand of your dental, chiropractic or optometry clinic is more than its name and an image of a tooth, the spine or an eye for a logo. It is all-encompassing, and spans every single thing that will ever be seen by a patient – from your appointment card and an advert in the local newspaper, to your website and the letterhead you use to print customer receipts on. Everything must sell your brand promise – the key messages outlined above – to the patient in a clear, concise and easy to understand way.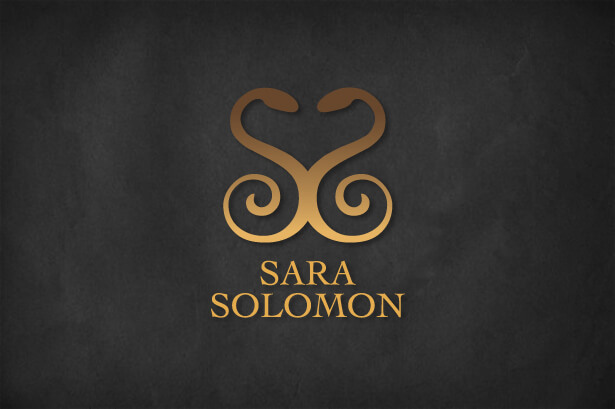 The only way to do this successfully is to call in a professional brand development company. Choose an adaptable company with experience in defining brands for medically orientated businesses, who have outstanding graphic design skills, website development expertise and who will take time to listen to your requirements. They will produce a branded package of materials which sell your services and highlight how you are better than others. Your brand promise has to be explained in both a visual way (your brand's visual identity) and via the words you use and how you use them (your brand's tone of voice). A professional brand development company can pull all of these elements together to create a winning combination to entice new patients to your clinic.
So let's review how your brand identity will take shape when the professionals are on board.
Logo Design. The logo for your clinic must be eye-catching, clear about the health services you are offering and enduring. In fact many dentists do use a tooth outline within their logo, and many chiropractors and optometrists use the spine and an eye respectively. When designed by accomplished graphic designers you will have a clever and memorable logo which tells a patient what part of the body you treat from first viewing.
Tagline. A tagline is a short phrase to complement the logo and add more information. "Cosmetic, Restorative and Family Dentistry" is a factual tagline whereas "Creating Beautiful Smiles" is more emotive. A professional brand development company can help create a tagline to suit you.
Business Card. Hand a branded business card, tastefully branded with your logo, tagline and contact information, to all your patients, family and friends and you have opened a simple marketing channel which enables them to easily pass on your information to others.
Website Design. The website for your health care clinic is incredibly important. New patients are likely to do their research on the internet to choose which dentist, chiropractor or optometrist to visit. If your website is poorly designed or has mediocre content, it won't appeal to your target market, you won't inspire confidence and you certainly won't be able to compete with the professionally designed websites of your competitors – in fact it will be as useful as toothbrush for a new born baby.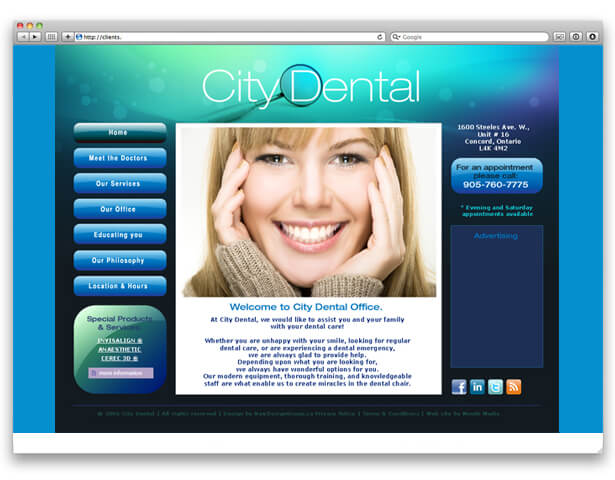 Using a dental clinic as a specific example, a professional website design company will create your custom website to cover all of the following elements – these will of course be adapted for chiropractors and optometrists as appropriate:
• Overall your website must be visually attractive, well laid out and easy to navigate
• Include images of your clinic so people can see where they will be having their treatments.
• Add photos and information on all of your staff members – explain the qualifications of the dentists, where they studied and their work experience.
• Summarize your areas of expertise on the homepage – so patients can click through to their particular area of interest. For a dental clinic, you may include Preventative Care, Orthodontics and Cosmetic Dentistry.
• Also on the homepage, include a button for New Patients to direct them to a separate section. This should include forms that they can print off and complete before their first consultation to make the process smoother. For example forms about their personal details, medical history and insurance information.
• Make it easy to book an appointment. An eye catching button which is sensibly placed on each page can link through to a booking form, where patients can book their preferred date and time for their preliminary consultation, next check up or treatment.
• Payment schemes and how patients can claim back expenditure on their insurance must be clearly included.
• Include opening hours of the clinic and full contact details – a general email address, phone number and postal address. Add a link to Google maps to show patients exactly where you are – and add driving directions and where best to park the car if you don't have a roomy car park.
On each and every page, your website needs informative content that keeps on plugging your brand promise – the fact that you are a caring health professional who can treat patients successfully. The brand development team will also identify specific keywords that your patients are likely to use during their internet searches. By nailing the right keywords in the copy, the website will rank more highly on the searches, resulting in more traffic to your website and potentially more new patients.
If you have implemented a new technology or one of your dentists has learnt a new technique, make sure this gets good coverage on the website. A health care clinic that is taking a proactive effort to keep up with new advances is a sign that they are not only maintaining their expertise but positively expanding it.
It's also a great idea to create a section for your own blogs. These have several purposes: to improve the ranking of your website in the eyes of the search engines by using appropriate keywords, to further demonstrate that you are an expert in your field to instill confidence in new patients, and to help educate your readers in practical dental health advice and dental advances.
Social Media. You may not think that social media is appropriate for a health care clinic but prepare to be surprised. Many dentists, chiropractors and optometrists are tapping into this marketing channel. A great use of Facebook by a dentist in Orlando, Florida can be seen via this link: http://www.facebook.com/Dentist.Orlando.Fl . There are regular informative and interesting posts and they even run competitions and special offers. Social media is a great way to update fans about special events, and this dental clinic promotes its free dental care days run in participation with Dentistry From the Heart. If you like the look of this Facebook page and want to have a similar one for your own health care clinic, your professional brand development team can set everything up for you, and will retain your overall brand look and message.
Social media channels, which also include Twitter and LinkedIn not only enable you to update your patients quickly but also allow happy patients to give you feedback. And great recommendations are worth an awful lot in the world of marketing. If they really like one of your posts, your patients are likely to share it with friends, increasing exposure of your business at the click of a button.
Internet Marketing. There are other ways to increase traffic to your website. Consider pay-per-click marketing campaigns on Google and Facebook where you only pay if someone clicks on your advert because they want to find out more. A great brand development company will be able to set up these campaigns and manage them on your behalf, keeping an eye on finances all the way. They can also design professional electronic newsletters to send out to all your contacts to update them on news, events and offers.
Marketing Material Design. Your health care clinic needs to promote itself to the local community and requires a variety of printed marketing material such as flyers and information pamphlets. You can also place adverts in the local press or in coupon books. A talented graphic design team can create whatever you need for offline promotion maintaining your brand identify throughout and ensuring your professionalism shines through.
Once you have developed your brand identity and have produced the marketing elements discussed above you have the tools to progress even more free marketing options available to you:
• Sign up as a service provider with as many insurance companies as possible. You may get included in the company's online directory which will help direct new patients to you. For this the insurance company needs to know all about your clinic, and with your professionally designed website and pamphlets, you have all the information they need.
• Network with other medical professionals so you can develop a two way recommendation process. Your patient who is having orthodontic work may mention they are suffering from back problems – if you have a good network you can refer them to one of your chiropractic colleagues by handing out their business card and information pamphlet. And vice versa.
It's well known that health care clinics without a professional, caring image will struggle to attract new patients. Make sure you have a strong brand identity to promote your dental, chiropractic or optometry business and to tell the world that you are caring and friendly experts in your field. Start working with a professional brand development company to get the right image right now.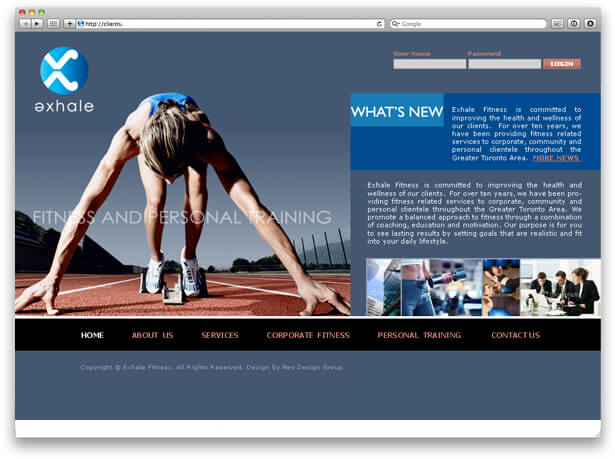 New Design Group is a talented brand development company based in Toronto and has over ten years of experience. The professional team comprises gifted individuals with skills in graphic design, website implementation, communication and internet marketing – in fact everything you need to promote your health care clinic in today's society. If you work with New Design Group you will be guaranteed to attract more new patients to your door with the complete range of marketing materials that are true to your brand promise:
• A memorable brand with an eye-catching logo and succinct tagline to sum up your brand promise
• A high quality website with great visuals and informative copy that persuades patients to book an appointment with you
• A range of informative, interesting and user friendly flyers and pamphlets explaining your services and how you stand out from the rest
• A great presence on social media to build a community within your patients and encourage them to recommend you to others
If you would like to hire us or to talk through your requirements, simply call New Design Group at 647 271 7463. We would be delighted to give your business the image it deserves – the Image of Success.