Why Your New Beauty Business Needs a Striking Professional Brand Design
The beauty business is highly competitive so to flourish, your company needs a professional brand identity to persuade clients that your products are better than the rest and are essential necessities rather than needless indulgences.
Beauty may be in the eye of the beholder but when you are launching your beauty business, you need it to appeal to as many people as possible.  When you are planning to sell your own line of cosmetics, skin, nail or hair care products you need to take a good hard look at your competitors and get yourself a brand that will make your own beauty mark.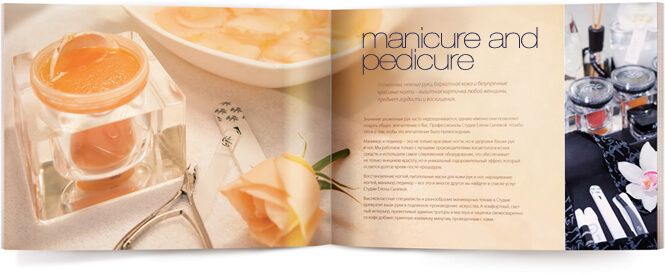 The big boys in the beauty industry are astute enough to appeal to our narcissistic side when trying to sell products.  Think about current TV or magazine adverts for hair products– without fail there are beautiful models having a beautiful life all sending out the brand message that if you purchase this hair product, you too can have it all.  Beauty products are cleverly branded to appeal to our emotions:  we start to believe these products have the capability to improve our attractiveness, increase our sex-appeal and to bring us happiness.  Whether it is a new hair conditioner to create long, silky locks, a luscious red lipstick which will last all day or false eyelashes to bat at whomever we choose, we will be invariably drawn to an incredibly well branded product.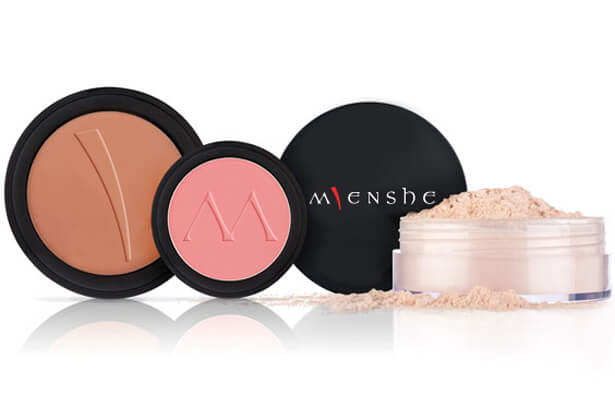 So what is a well branded product?  It's one that calls out to us, appears to match all our needs and has us reaching for our purses.  When the professionals talk about brand identity, they aren't referring solely to the brand name and tagline, although these are of course incredibly important.  They are also referring to the visual look of the packaging of the product range, the adverts, the website, the store where the products can be purchased and also to the words used to describe the products.
To understand these concepts, consider one of the most successful companies in the beauty business – L'Oreal.  It is the largest cosmetics and beauty company in the world and markets over 500 different brands which are distributed through every outlet imaginable from hair salons and supermarkets to pharmacies and online stores.  When launching their hair color products in the US in 1971, they created the enduring slogan 'Because You're Worth It' which is still used today and is often cited as one of the most memorable taglines of all time.
So why did this tagline resonate so strongly with the target market of women who care about their hair color?  Quite simply it is an almost perfect slogan of four small words that sum up what every woman wants – to feel special, to look good  – in short, because they are worth it.
But it's not all about the slogan.  The L'Oreal range of hair care products has similar, eye catching and professional packaging, and all other marketing material follows suit.  The range of products is clearly pitched above cheap and cheerful hair care ranges.  This is one for women who want to take care of their looks and will spend slightly more to get the right look.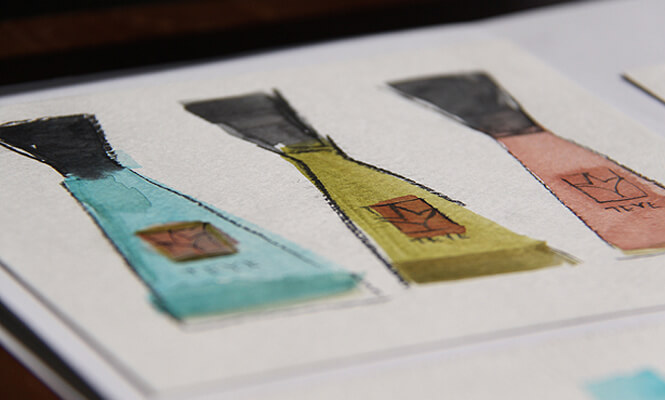 When you are planning to launch your own beauty product line, don't feel overwhelmed by the masters of their trade – L'Oreal is a hard act to follow.  Instead, feel inspired.  A gigantic company such as L'Oreal doesn't create a great brand identity without professional help.  So follow suit and work with a professional brand development company to launch your beauty product line in the right way – with a bang.  A professional brand development company will do far more than create a pretty package for your products; they will create a complete brand to help sell your beauty products to your target market.  They will work closely with you to develop a logo, website, printed marketing materials, adverts, product packaging, and can even help you to increase your beauty company presence on social media pages.  They are far more than skilled graphic designers.
As a first point, a brand development company will define a strategy to include the following:
The clear identification of your brand attributes and how it matches your customers' needs.
How your brand differs from the rest so it can stand out from the crowd.
How you will 'talk' to your clients in all your marketing materials.  This is the brand's tone of voice and refers to the words that you use to describe your product.  They may be:

factual – think Clinique whose tagline is  'Allergy tested.  100% Frangrance Free'
fun and flirty – such as Smashbox cosmetics with the tagline 'We only test on party animals'
hard hitting – the Body Shop often leads the way against testing beauty products on animals and uses the tagline 'Beauty with Heart'
How to market your beauty product as a must-have product rather than a decadent luxury item.
Once the strategy is defined a professional brand development company will set to work on the creative process.  They will use their well honed graphic design skills to send out the right visual message to your customers in all of your marketing materials and to create harmony across the brand.
Logo and Tagline:  Every big beauty company has a memorable logo and tagline.  In the case of L'Oreal, the logo is the name of the company.  A professional brand development company will take time to understand who you want to sell your products to and develop a logo and tagline to appeal to them.  MAC Makeup products are well loved by many and their slogan 'Makeup for All.  All Races.  All Sexes.  All Ages.' appeals to their target market.
Product Packaging: In the world of beauty products, the packaging is probably the most important tool to sell the product to the consumer.   When a customer is browsing in store, their eyes will be drawn to a package that appeals to them.  If they are in their 50's and want an anti-ageing face cream, they will skim over packaging depicting young models.  They know to look 20 again is an unachievable dream.  But if they see a cream with an attractive older model on the packaging, with a few believable wrinkles, they are far more likely to believe in the cream's claims.  A professional brand development company will take on board these types of critical details to ensure your products have a design appropriate to the target market and using their graphic design skills will create a package that makes your products stand out from the rest.
Advertising:  To launch your new beauty line you may opt for traditional advertising, such as in magazines or on billboards.  The professional team will develop these adverts to maintain the same brand identity seen in your product packaging, and will ensure that they are eye catching, memorable and make your customers want to try out your product.  If you are able to get celebrity endorsements for your products, then flaunt them shamelessly – nowadays customers are strongly swayed by famous peoples' opinions.
Your Store: If you are going to sell your products from your own store, you need to maintain your brand identity from the store front design, the signage within your store, the flyers you use for special promotions to the loyalty cards you hand out to clients.  And of course every purchase needs to be bagged in a well branded bag – each satisfied client will leave with their product nestling in a classy bag, and when they leave your store, other people will see the bag which advertises your company name and logo.  The more people that see these bags, the more brand impressions they will make – all helping whet the appetite of prospective customers.
And don't forget your staff.  Every customer-facing staff member needs to be fully branded – to wear a company uniform that depicts the type of beauty product you are selling.  This could be based on the white coat option used by Clinique staff which depicts purity and cleanliness and sells beauty products that claim to work on scientific benefits.  Alternatively choose a more trendy uniform if your target market is young women who may be interested in your bright eye shadows and nail polish.  Whatever type of uniform fits the bill, your brand development company will ensure that it is designed to promote your beauty products perfectly.
Website: Your beauty company website must be visually outstanding to compete with your competitors – it has to kindle customers' interest from the very first visit so they want to stay to read more.  It should depict affordable luxury with a sleek finish from the homepage onwards.  The brand identity must be seen clearly in all areas – from the images of people using your products and the products themselves, to the colors and typography used.  Content should be informative and interesting and promote how the products meet the customers' needs, laid out in digestible chunks of text for easy reading.  The navigation around your website must be flawless making it simple for customers to easily find the information they need, for example where they can purchase your fabulous products.
A professional brand development team has all the skills to create a website to achieve all the aspects above.  They may recommend you include a section for beauty articles relating to your products.  The more you appear to know your business, the more your customers will see you as a reputable company to purchase products from.  Allow customers to leave testimonials about your beauty products – undecided customers will take on board others' comments.
One of the most important objectives of a website is to encourage visitors to take some kind of action.  The brand development company will create highly visible call-to-action steps allowing customers to sign up for your newsletter or even purchase online if you are going down the e-commerce route.
And when you are planning to sell products online, a good brand development company can set this section up on your website to allow customers to easily see the prices of your products, to add your products to their shopping cart and to check out and pay effortlessly.  They are fully skilled in creating online shopping websites which are secure and can process payments correctly.
Internet Marketing:  When your website is complete and live, you can start to collect customers' contact information to create a database.  The professional brand development company can then design stunning, informative electronic newsletters to send out regularly to your customers to update them on new additions to your product line, special offers and any in-store promotions you may be hosting.
Social Media: Everyone is aware of the potential power of Facebook, Twitter, LinkedIn and Pinterest amongst others.   Your brand development company can set up your company fan pages on social media, maintaining a strong brand identity to help increase your presence there.  Many big beauty companies use Facebook to keep their fans updated on news and to run competitions to offer free giveaways.  A Facebook fact is that people who 'like' or follow a company are more likely to buy a product from them than any other.   Smashbox Canada uses Facebook to its full potential including photos, information and articles in its many posts.  See how on their page at: http://www.facebook.com/smashboxcanada
Trade shows and Exhibitions:  When launching your new beauty company you may have the opportunity to attend trade shows and exhibitions.  Grasp the opportunity with both hands, take your branded flyers and brochures and ensure your stand is professionally created by the brand development team.  Take your beautifully packaged products with you as giveaways and you are sure to make an excellent brand impression.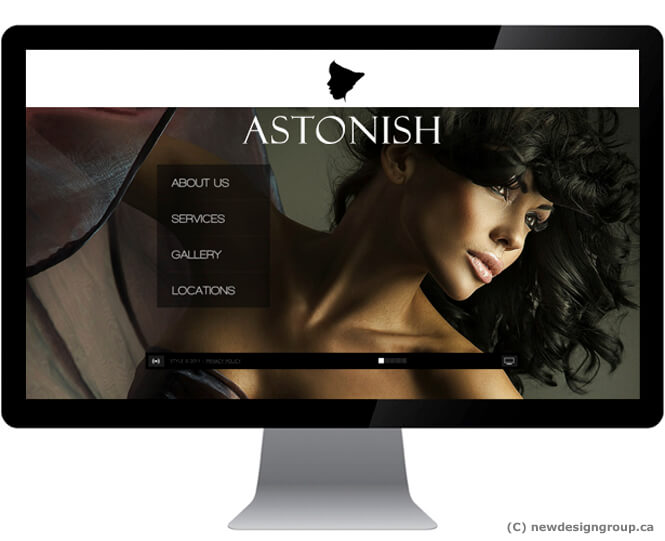 When you are starting up your beauty business, it is apparent that you will never compete with the big boys without a professional brand identity, so employ an experienced brand development team from the very beginning.  New Design Group is such a company and is based in Toronto.  With over 10 years experience in creating stunning brands and associated marketing materials and websites, this company will help you launch your beauty products successfully.  The team comprises skilled graphic designers, website and communication experts.  They launched the Astonish range of hair products for African hair types using an elegant visual logo that sums up the products beautifully – the profile of the company owner.  They finalized the brand identity and created the signage and packaging design for the hair care products.  Check out the great results at https://www.newdesigngroup.ca/portfolio/astonish-brand-identity/.
To launch your beauty company, call New Design Group to discuss your needs.  They have the experience, they have the expertise and perhaps most importantly, they have the enthusiasm to embrace your company with open arms to create a highly professional brand development strategy.  And ultimately this will result in your products finding their own niche in the competitive beauty market so that they will sell.
You can contact New Design Group at 647 271 7463.  They will be delighted to learn more about what you need and to develop and deliver a competitive beauty brand for your business.