Social Media Marketing: Financial Sector
The importance of Social Media Marketing in Financial Industry in 2020
The Financial Industry in 2020 has no reason to doubt that digital marketing, and social media marketing in particular, is a vital trend now and in the future. Putnam Retail Management found 84% of survey respondents use social media for finance industry business. 92% of them said social media has helped them gain new clients. They were unequivocal in their opinion that social media has changed the nature of how they work with and help their clients.

The Financial Sector faces its own particular challenges when it comes to digital marketing and social media.
Therefore, we know the best practices that will help your business to succeed:
1. Position Yourself as an Industry Expert

People more easily buy from experts, which is exactly why top sales professionals invest substantial time and energy in positioning themselves as experts in their field. They don't come across as know-it-alls. Rather, they convey knowledge and expertise in a confident manner. This enhances trust and rapport, allowing customera to feel good about their buying decisions.
Here's how you can achieve a position as an expert in the eyes of your prospects and customers.
Your digital leadership can foster the sharing of best practices and begin educating practitioners in other departments or regions. As you standardize your education program, consider sharing your experts' insights via podcast streaming services or YouTube, as an example a Canadian Financial Company, Caldwell Securities Ltd., has launched a "One Minute with Thomas S. Caldwell" podcast, providing high-level expertise on investment planning. When a formal system for ongoing social media training comes together, your firm can scale up its social activities more rapidly. An educated workforce isn't just a competitive necessity, but a regulatory one. In 2012, a US state securities regulator issued a deficiency letter to an investment advisory firm, sanctioning the firm for, among other things, failing "to provide sufficient and appropriate training to employees" using Facebook and LinkedIn.
While industries such as manufacturing and retail can compete on price and product, financial companies are trying to stay away from that traditional form of marketing. To carve their niche in a highly competitive market, they need to realize that delivering differentiated customer experiences is key.
Companies that have already embarked on their digital and social media transformation journeys are seeing 13% to 20% improvements in key benefits gleaned. This includes higher profit margins, improved customer advocacy, and faster customer acquisition rates. Businesses also expect an additional 70% improvement in customer acquisition rate by 2020, underscoring the beneficial outcomes that embracing digital transformation brings to the table.


Source: Microsoft News
What You Should Be Doing Right Now

For B2C: Create infotainment content like memes, comics, video sketches that convey complex financial messages in a short and fun way, relatable to normal B2C customers. Promote content on Facebook, Twitter, Instagram, and YouTube.
B2B: Publish white papers on best practices, blog regularly on professional social networks like LinkedIn, produce podcasts, video interviews with important internal stakeholders, and satisfied customers across Spotify, Soundcloud, and LinkedIn.

Build a long term digital brand-building strategy and work with a digital marketing agency that can create content your TG would love to see every day.
2. Engage with Your Customers (while reducing expenses)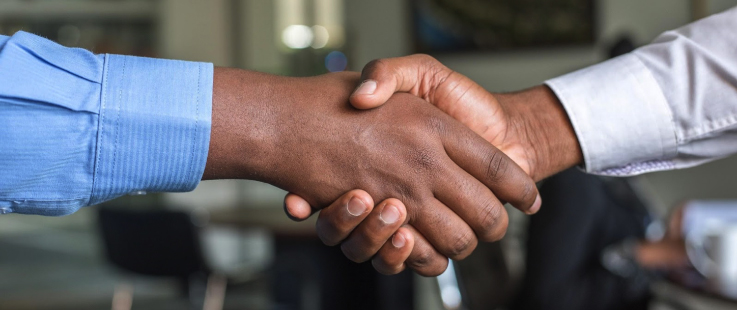 Seeking better customer service is the number one reason people direct tweets at banks, according to Brandwatch. People no longer find it acceptable to trudge through layers of a bureaucratic procedure before getting a meaningful response from a brand – if they ever did. The big difference today is that social media allows customers to connect and collaborate with a financial company, directly and without delay. Your customers know this and expect it.
The most important thing you can do is to acknowledge the voice of the customer. Even if a problem can't be resolved right away, give them a quick first response to let them know you've heard them. Twitter and Facebook users value immediacy; more than half of them expect a response in less than two hours. If what you're hearing is a complaint, let them know a resolution is being sought, then follow through on that resolution to the best of your company's ability. Once again, don't consider social media in a vacuum. Integrate your response with existing channels and let the most appropriate channel lead the way to resolution. While social media is not a one-size-fits-all solution, research by NMIncite (a joint venture of Nielsen and McKinsey) indicates that it's by far the most cost-effective way to conduct customer service. Systematized customer care through social media costs less than $1 per interaction, compared to $6 per interaction and $2.50-$5 per interaction for telephone and email care, respectively. If your company doesn't use social media to put customers front-and-center (and save money at the same time), you can be sure that your competitors will.
What You Should Be Doing Right Now
Partner with an integrated digital marketing agency that can provide low-cost, 24×7 online reputation management services

Conduct live Ask-Me-Anything sessions on social medias such as Facebook, Instagram, YouTube, and LinkedIn.

Invest in curating a robust, engaged community of loyal customers and their cohorts across your social media presence.
3. Listen To The Feedback & Learn About Your Customers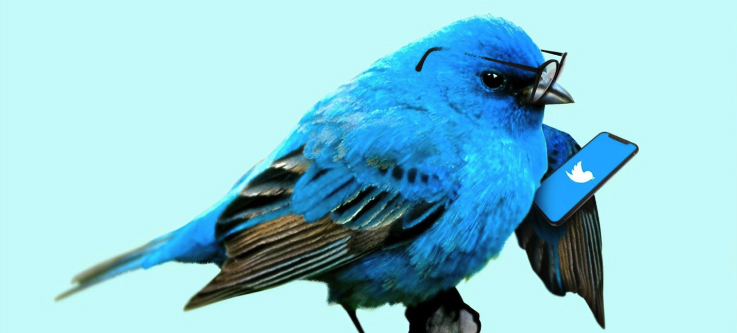 Amazon founder Jeff Bezos once described a brand as "What people say about you when you're not in the room." Today, you can not only be in the room, you can take an active role in the conversation itself. But before you speak up, make sure you know how to listen.
Listening is a safe way for your firm to ease into social media and a prerequisite for meaningful engagement. Good practices begin with monitoring for social mentions of your organization – the good, the bad, and the ugly – across multiple social networks.
Your firm can also listen to what's being said about your competitors. Often this data can be just as useful in discovering what drives customer decisions.
Listen methodically. Use a social media management system to categorize the messages you hear about your own company and your competitors. A retail bank, for example, may want to tag references to interest rates, fraud prevention, online banking, and customer service. Think about what you can do to ensure that information from social networks actually makes it to relevant branch locations or lines of business within your organization. When you implement procedures for the internal distribution of social intelligence, your organization will be listening, not just hearing.
What You Should Be Doing Right Now

Invest in a robust social listening tool that helps you monitor the chatter and sentiment about not only your brands but also your competitors.

Partner with an integrated digital marketing agency with quick turn-around-times that can modify your campaign content on-the-go as per social feedback.

Create a fool-proof crisis management SOP by anticipating all worst-case scenarios.
4. Measure ROI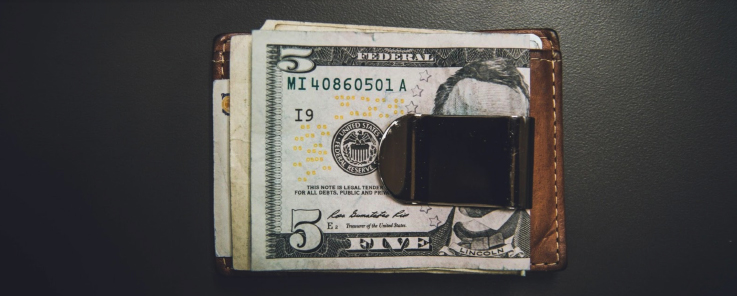 Tie social to the big picture by linking it to organizational and departmental goals. You can begin by tracking basic indicators, including likes, mentions, retweets, and follows, but your ultimate success on social will depend on how well you can link social activities to business objectives. Build the capacity for measurement into every social action so that you can understand how well your social strategy contributes to revenue, customer loyalty, and other targets.
One of the best tools that can help you to calculate your ROI and ROAS is Facebook Pixel. The pixel allows you to monitor how successful your Facebook Ads actually were – giving you more accurate conversion stats and create custom audiences based on site traffic. Facebook pixel gives you powerful audience-building and tracking options plus a few more perks including:
Track the number of conversions e.g. newsletter signups or purchases, the cost per conversion (CPA), and the conversion rate (CVR).
Revenue reporting: most e-commerce carts can pass the actual order value back to Facebook. This allows you to measure return on ad spend (ROAS) which is often more important than the cost per sale.
Create audiences of people that have taken the desired action (leads, purchases, etc) to exclude from retargeting. This saves you money and stops leads and customers from getting annoyed by seeing ads asking them to take any action that they've already performed.
What You Should Be Doing Right Now
Use URL shorteners like ow.ly links to track your click-throughs from social networks and integrate your website with Google Analytics and Webtrends to track on-site conversions.

Tally the number of customer service interactions your organization conducts on social networks, and measure how many of them improve relationships or resolve problems.

Don't restrict your measurement efforts to external networks. Gauge the activity of your employees on internal social networks, and link this data to business transactions and customer interactions where possible.
Conclusion
With these tips, you're better positioned to move your financial company's social media programs forward. As you take your next steps, watch what works, and measure social impact on core business goals. If you put a strong foundation in place today – based on security, compliance, and a focus on the social customer – your organization will be able to confidently scale up its investments.
Get a FREE Personalized Social Media Marketing Strategy