Coca-Cola's Newest Campaign: Responsible Action or Hard Headed Marketing?
Coca-Cola has pledged to reduce advertising of its products to children under 12 years old in an attempt to help reduce the increase of obesity seen in pre-teens.   Coco-Cola has been the butt of criticism for its sugar laden drinks that many kids guzzle down like water.  While you could argue that the parents should be limiting their children's intake of these calorific drinks and providing them with low calorie, healthier alternatives, Coca-Cola is of course determined to maintain its stronghold on the beverage market.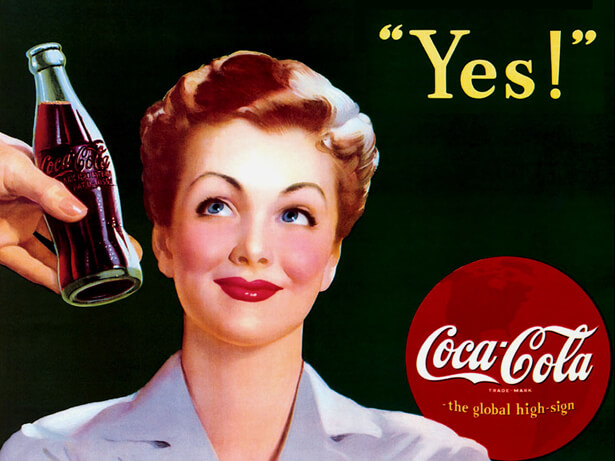 The company has therefore sought to address the negativity associated with its sugary products head on.  At the beginning of 2013, it launched its 'Coming Together' campaign which focuses on how to 'create awareness around choice and movement to help people make the most informed decisions for themselves and their families'.
This four step campaign is designed to ensure that Coca-Cola:
Offers low and zero calorie options of its many soda drinks in every market
Labels all drinks containers with nutritional and calorie information
Helps encourage people to adapt healthy lifestyles to lose weight and get fit
Does not buy advertising slots that are directly targeted to audiences comprising more than 35% children whether on the TV, radio, in print or on the internet
Coca-Cola offers 19 of its top 20 best selling drinks as diet options but these still need to be rolled out so they are available in all markets across the globe.  It has already implemented the front of pack calorie labeling strategy on nearly all of its products, and supports over 280 physical activity programs in over 115 countries.  By making good on its promise to reduce advertising to the under 12's, Coca-Cola will have achieved its four step 'Coming Together' campaign.
Many people will applaud Coca-Cola for taking responsible action to help tackle the western world's problem with obesity.  However this is no altruistic move.  If the public wants to drink plenty of soda without gaining weight, Coca-Cola is going full steam ahead to ensure it is the company to meet their needs – and to retain its title of biggest beverage company in the world.