As the owner of a new property rental company you have two different target markets to attract simultaneously.  One, the landlords who want to advertise their rental property with you, whether it's a commercial office or warehouse, house or apartment, and two, the potential tenants who want to rent out properties you advertise.
Property rental is not as simple as putting an apartment on your website and renting it to the first person who shows some interest.  As you well know there is far more to it and when you have the necessary expertise coupled with a highly professional attitude, how can you encourage new clients to use your services when you are just starting out?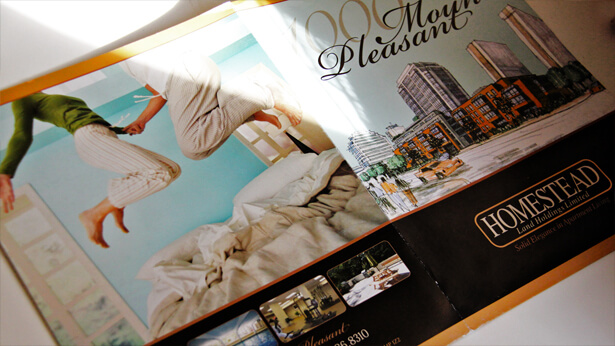 An absolute fundamental requirement is to have a strong brand which clearly defines your company's qualities.  It must show what your company stands for in a succinct and consistent way and to give the right impression every time.  A strong, effective brand can result in high brand loyalty – how many people will only purchase their sportswear from Nike?
As a property rental company, your brand must send out key, critical messages to your clients – that you are professional, efficient, trustworthy, knowledgeable, approachable and helpful, and that you work well within the legal framework surrounding rentals.  This list may seem that it includes everything but the kitchen sink, but to a professional brand development company it is music to their ears.
A professional brand development company knows all about powerful brands and how to create them for a wide variety of different industries.  They understand how a client perceives a company positively when they see a sleek, beautifully designed website that is easy to navigate, and how the client will be unconvinced of a company's professionalism if their printed materials look as though they were run through a photocopier.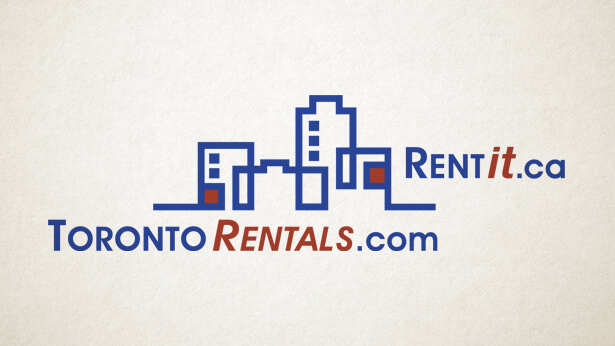 So when you are starting off in the property rental sector, hire a professional brand development team to ensure you make your mark.  They will take time to fully understand your target market and how you wish to be seen.  They will define your complete branding strategy.  When you are appealing to two different target markets simultaneously they will be able to combine all messages into one effective brand.  The key messages that you need to send out can be summarized below:
Landlords need to know that:
You can rent out the property to the most reliable candidate on a long-term contract to secure a continuous income
You will screen tenants with regard to their criminal history, rental history and ability to pay their rent on time
You have legally approved contracts and financial systems in place to receive rent and pay the landlord
You have systems in place to deal with any tenants who are not complying with their contract
Tenants need to know:
That the property descriptions are accurate so they can easily identify which properties match their requirements before arranging a viewing
The rental price and that you are being upfront about any additional charges that will be needed such as a deposit
The brand development team will develop the branding strategy to encompass all the following elements:
Name, logo and tagline
Once your company name is defined, you require a logo – the visual symbol of your business.  This could be a wordmark which is a text-only design using the words of your company name,  or you may prefer a pictorial element connected to your company name rather like Rentit.ca's logo.
Your tagline is a short, catchy slogan to sum up what your company is all about.  The more memorable the tagline is the better.  Direct Properties Inc. use 'Home Suite Home' on their website, which is clichéd but definitely memorable!
These three elements may seem pretty simple, but are far from it.  However a professional brand development team have years of experience in this area and can help you get these essential basics nailed.
Website
In the property rental game, more than many other industries, your website is your key tool to market yourself and your properties.  If it's not right, your rental occupancy rates will be below par.  It must be fully branded to send out those messages about your firm: that you are professional, efficient, trustworthy, knowledgeable and helpful.
A brand development team can use their skilled graphic designers and communication experts to create a professional website that looks outstanding.  Toronto Furnished Apartments homepage is very eye-catching and engaging and that really makes you want to read more.  Your website can also be used to highlight things you offer that your competitors don't.  For example, Rentit.ca offers a free 10 day advertising trial for landlords and Hometrader allows web visitors to read their useful printed publication, 'RentersGuide' online.
A great website for a property rental company will include:
Search Feature:  One of the most important things about a property rental website is the power of its search engine.  Quite simply, the majority of would-be tenants will browse the internet, checking out multiple property rental websites to find the apartment or office that they desire, in the right location and at the right price.  If your website doesn't make it easy for them to search your property portfolio against their specific criteria, they will just give up and go elsewhere.
From the homepage, potential tenants must be able to easily get to the search feature.  They need to be able to search for properties based on location, rental price, property type, number of bedrooms, furnished vs. unfurnished.  For many they will wish to refine their search results if this throws up a number of options – for example they may wish to rent a property with air conditioning, parking, security and one that also accepts pets.  If your search engine isn't up to this, your visitors will find your website unhelpful.  A good brand development company has the skills to create a detailed search engine to support your website.
Property Descriptions: You need to include full descriptions of the properties you are offering for rent: use bullet points for lists of amenities to break up the text, include lots of photos, add videos and 3D floor plans whenever possible, and link the property address to Google Maps.
Contact Us: Your contact details need to be displayed clearly.  Include a short enquiry form to capture the details of your prospective clients.  Make it easy for people to request more information or to arrange a viewing.
Special Offers:  When you have special offers, such as a website-only move-in incentive, the graphic designers can ensure that these stand out clearly on the website.  People always like receiving some kind of discount and it could be enough to clinch the deal – so make it prominent.
Landlords:   Landlords deserve a special mention because you won't have any properties to list without them.  If your business is focused on marketing properties for rental directly from the landlords, create an area where the landlord can upload information about the property directly.  On gottarent.com there is a clearly defined area for landlords that highlight the benefits of advertising with gottarent.com:  'rent it easy, rent it fast'.  By simply creating an account online, the landlord can upload the property information.   This is by far the easiest option for the landlord, so consider this approach for your website.  You can add in 'check points' along the way and ensure that you approve all adverts before they go live.   And remember that your search engine will only be as effective as the data it has to search for, so make sure that you provide a simple online form to gather the right data such as number of bedrooms, air conditioning, rental price etc.
Client Testimonials and Media Coverage:  If a tenant has given you feedback about how great your service was, you need other potential clients to see it.  If you have any media coverage, ensure it is posted on your website.  Third party endorsements are powerful tools to persuade new clients to choose you.
Articles and Blogs:  If you look at other great property rental websites you will see that many post articles and blogs relating to property rental issues.  In addition to giving web visitors some useful information and tips about renting, they also help to promote the company as an 'authority' – and if someone is seen as an authority, they are seen as trustworthy and that is exactly what you are aiming for.  So include your helpful articles on your website.
Online Marketing
With a great property rental website, you can begin your online marketing.  But before you start on the options below, be aware that your website can market itself.  By using keywords about renting property within your website, your brand development team can optimize your website.  This is part of search engine optimization (SEO) and when performed well, will help your website appear higher up the search engine results – resulting in more visitors to your website.  This is critical because if your website is nowhere to be found in the search results it will get overlooked – as with property it's all about location, location, location with respect to the search engine results.
In addition to SEO there are other marketing options available and a brand development company can help with those you choose to utilize.  It goes without saying that your brand identity should be clearly seen in all that you do to try to build up brand loyalty.
Social Media:  The objective with social media is to create a community of people who like your brand and to have a two-way interaction with them. You can post photos or videos of new listings or add articles you have written about legal changes applicable to landlords or tenants, and ensure these all link back to your website.  Those people who like the post may then take a look at the offerings on your website.
Alternatively post something you have found amusing, even if only vaguely related to property just to make your fans smile.  The more interesting your content, the more your community will look forward to what you have to say and the greater the chance they will share it with friends…..resulting in more brand exposure.
Your brand development team can set up company profile pages on various social media such as the biggies like Facebook and Twitter, but also on Google+, LinkedIn, YouTube, StumbleUpon, Pinterest.  There are a host of social media fanatics out there so tap into this potential market.
Del Condominium Rentals uses Twitter and has the Twitter symbol clearly displayed on the home page at the top right – just where a social media symbol should be displayed.  Don't hide your social media symbols in the footer where they may be overlooked.
E-Newsletter:  A great way to remind people about your business and your website is to send out electronic newsletters.  These can be professionally designed by the brand development team using their strong graphic design skills and can cover whatever you wish:  featured listings, special offers, and insider news.  Just as with social media, make them visually appealing, saturated with great content and the recipients will enjoy the read.
Pay-Per-Click Advertising:  Sometimes a new venture needs a boost so consider pay-per-click advertising.  A simple text-only advert is required, full of specific keywords, which will appear at the top of the results listings when those keywords are used during a search.  If the person likes what you are saying, they will click through to your website.  In this way you have effectively frog-leaped all the other search results.  It's best to leave this type of campaign to the professional brand development team to control the expenditure and to tweak the keywords if required to get more website hits.
Online Directories:  There are numerous online directories that list local businesses so sign up to get your property rental company listed too.  Manta, Yelp and Yellow Pages are all good examples of directories to target.  But there are plenty more specific to property rental such as Toronto.net, so undertake some research for property rental directories in your area and get yourself listed.
Printed Materials: Although the vast majority of people nowadays use the internet, you still need professionally designed and printed materials.
As a minimum your business card should include your company name, logo, your own name and title, and contact details and must be professionally designed and printed.  Even more factual documents such as your terms and conditions, legal contracts, checklists and receipts all should be fully branded with a professional finish.
And if you opt for some flyers or brochures to hand out to clients who visit you in person, they need strong branding as well as eye catching graphic design,  informative content and clear-to-see contact information.  Add your web address to encourage the client to visit your website.
When you are starting out in the property rental market, you know that you have a lot of competition.  But by using a great branding strategy, you will be able to forge ahead in the property rental game and get your business the attention it deserves.  There are many elements to branding and many marketing opportunities so embrace them all and use a professional branding company to achieve your goals.