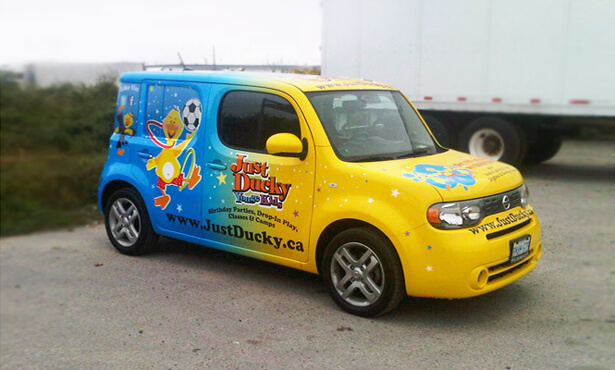 Whether you are in the business of providing day care for pre-school children or entertainment services specifically for the young ones, your business has some high standards to abide by.  Not only must your staff be fully qualified, but your facilities must be exemplary and meet all legal standards.  You have to meet the many high expectations of parents, which are probably as tough as the legal hoops you have had to jump through.
And of course that is understandable.  Many parents find it incredibly difficult to leave their children in the care of others.  They need to be 110% sure that your company has the capacity to look after their kids safely, professionally and kindly in loco parentis.  A company which provides children's entertainment or day care will be taking responsibility for children in the absence of their parents.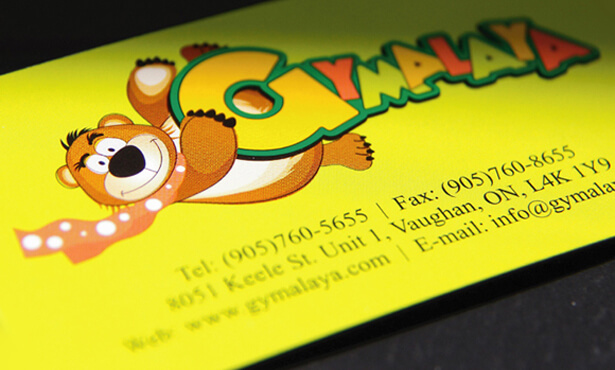 When you are starting up your new child orientated company, take professional guidance from a brand development company right from the start.  These experts know all about developing a brand appropriate to a specific business to appeal to the right target market.  A brand identity is more that a great name and catchy slogan – it is the complete image of the company from the logo and website to the printed publicity material and social media fan pages.
Sometimes people find it hard to grasp what a brand actually is, so let's consider how a powerful brand can speak to its audience emotionally, succinctly and effectively.  Little Treasures is a popular name for day care centers and not surprisingly because it clearly sends out a message to parents that the staff at the center values the children they look after.   Children's entertainers and party venues often have names which sound exciting and fun such as Adventure Mania, Kids Fiesta and Bounce-a-Rama – enticing for parents who are looking to organize a party for a group of hyperactive ten year olds.
And so you see the power of an impressive brand name.  A professional brand development company will work with you to create not only a great name, but also the complete brand identity.  All child care businesses have a very specific brand promise to fulfill which can be summarized as:  "the professional care of children by qualified and motivated staff in a safe environment which encourages learning through play".  A brand development company will use their expertise in graphic design to create a visual identity for your brand and will use their communication skills to get this message across to parents in all customer facing items.  A clear, memorable brand identity is essential for your marketing strategy to become extremely successful.
So without further ado, let's consider the key elements of your brand that need to be professionally created to demonstrate to parents that your company is a cut above the rest: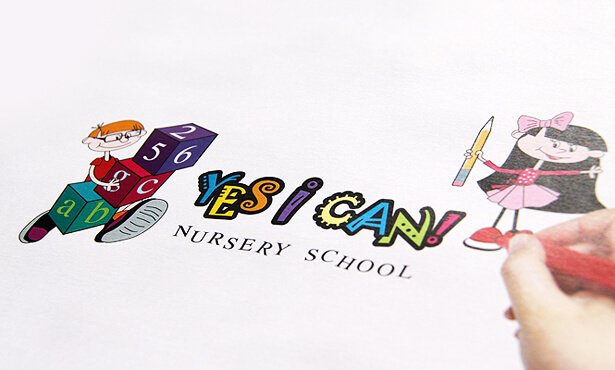 Company Logo – Without a doubt, your logo must suggest child friendly activities – using bright colors and an effective design.  Many child orientated businesses opt for clear, straightforward cartoon images of happy children, toys or bouncy castles depending of course on what is on offer.  They are the picture perfect idea of fun!
Company Tagline – This is a great, short, catchy slogan to nicely sum up your company.  It's not an easy thing to create but when you get it right, it's very effective.  Some examples of valuable taglines for day care centers are: "A place where imaginations soar" and "Putting children first".  Both are excellent illustrations of how to pull on the heart strings of parents and to have them knocking on the door.
Prospectus – Particularly in the case of a day care center, prospective parents will be visiting a number of establishments to find the one that is completely right for their child.  They will want a prospectus to take home with them to review again at their leisure.  You need to have a professionally designed document, saturated with information and images, all selling your brand promise.  The content must be written with a friendly but knowledgeable tone of voice to accurately convey what you offer, such as:
An exceptional quality of care
A security conscious environment
Qualified, motivated, experienced and enthusiastic staff
Varied and structured activities every day, all day
Healthy and nutritious meals
Modern facilities with both inside and outside play areas that comply with the necessary safety standards
Website – One of the main ways that parents will search for day care centers and children's entertainment complexes is via the internet.  Your company must have a strong internet presence and a brand development company will work closely with you to produce a visually eye-catching website that summarizes exactly what you are offering and is easy to navigate.
The team will use their strong graphic design skills to combine your logo and tagline with great images of children enjoying your facilities.
Each page will be supported by informative and easy to read text, where each word persuasively explains why you are the best company to look after their children.
The tone of voice will be authoritative to confirm your experience and qualifications, but also friendly to reassure parents that their children will have a safe and enjoyable time at your facility.
The website will feature the products and services you are offering as parents will read every single word to make an informed decision. An indication of price should be included even if each party is tailor-made and the fees for the day care center depend on the number of siblings and days attended per week.  If your company is being considered alongside a number of others that are less coy about prices, you may well lose out if the parents assume that no publicized prices equates to expensive.
One of the most important objectives of a website is to get a visitor to take some kind of action – either to contact you for more information, to book a children's party or to sign up for your newsletter.  The professional website design will make it crystal clear to the visitor how they can do these things using simple call-to-action steps – normally nice, bright buttons in hard to ignore places on the website.  No time to be timid in the design selection when you want a visitor to take action.  Your professional experts can create a tailor-made 'Contact Us' form or newsletter sign up form that automatically adds the visitors information to your contact database.
Search Engine Optimization – Your professional brand team will ensure your website is optimized for good rankings on the search engines.  Parents who want to arrange a children's birthday party with mini bowling will type the key words "mini bowling for children" or a comparable phrase into Google.  After identifying key words that potential clients will use, the brand development company will incorporate them appropriately within the copy so they effectively wave a green flag to the search engines – resulting in a high ranking on the search engine results pages which is crucial to get more visitors to your website.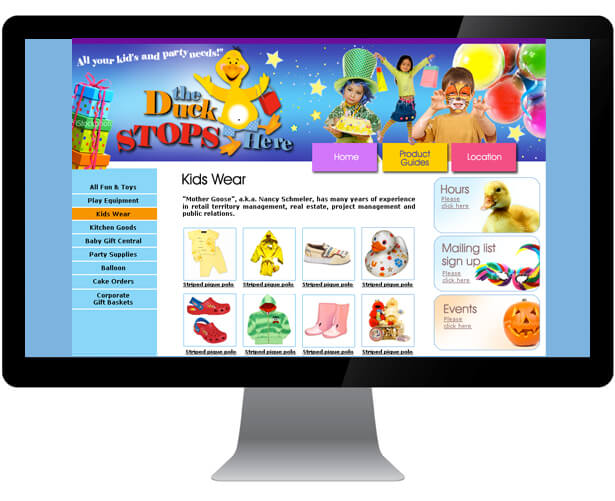 Internet Marketing – Pay Per Click marketing campaigns help your website appear near the top of the search engine results for specific key words.  A brand development company can advise on such marketing campaigns and manage them on your behalf so they are effective and stay within budget.  These kinds of campaigns are particularly useful when you are just starting out and want to get your business more exposure.
Another internet marketing option is that of e-shots.  A graphic design company can produce sophisticated electronic newsletters with all your interesting news and appealing offers and send them to the database of contacts that you have collected from your website which comprise of your visitors.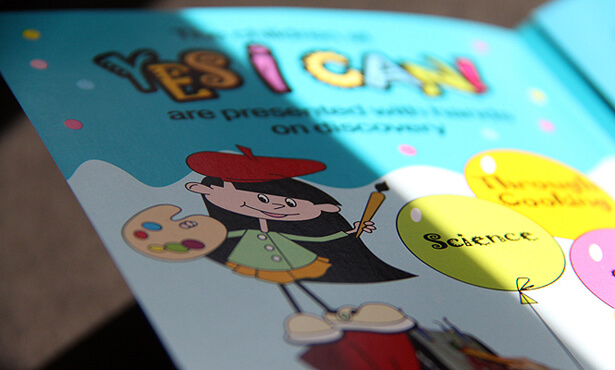 Flyers – These are great marketing options particularly for children's entertainment venues.  They are cost effective to print and by building links in the local community you may find channels to distribute them.  Find out if local newspapers will include them within the paper or whether supermarkets will hand them out at check-out.  Then sit down with your brand development team to brief them on their new challenge – to sum up your business, your ideals, your professionalism and above all, to make your company stand out amongst the competitors, all in the space of a small flyer.  But don't worry.  They have the skills.  They are experts.  They will create visually stimulating flyers which are branded and will capture the attention of all parents who read them.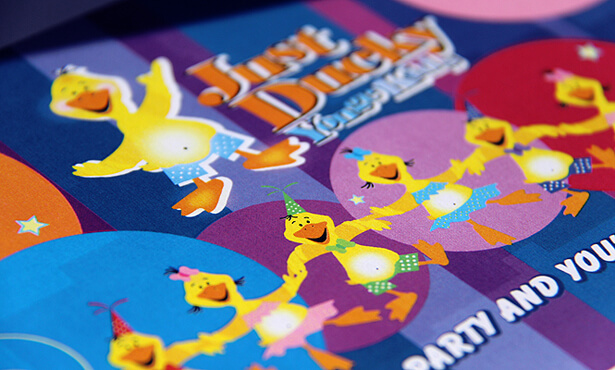 Social Media – If you've never ventured onto Facebook or Twitter, fear not.  An experienced brand development company can tap into all marketing channels available to you including social media.  They will advise on which social media outlets are most relevant to your business and will be able to set up a company page.
Social media offers many advantages particularly for children orientated businesses – it builds a community spirit, it has the potential to reach millions of potential customers and is excellent for word-of-mouth or put more accurately, 'post'-sharing recommendations.  If you are hosting an open day at your day care centre, post information on Facebook.  People can share your post with friends.  If you are offering special discounts at your party venue, spread the word via Twitter.  Make the posts interesting, informative and include great photos – and before you know it, word will spread amongst parents who are already discussing all the different options available to them.
And finally there are some other marketing channels that shouldn't be overlooked.  When you have a really unusual offer or achieve something out of the ordinary, issue a press release to the local newspapers.  So long as it is newsworthy they will run with it resulting in publicity for your business.  Tap into online forums and discussions about children orientated activities – start to share evidence that you are a professional authority and people will start to take notice of your comments and hence of your business.
While this is not be a complete overview of every single marketing opportunity available to help you launch your child orientated company, it's certainly a good starting point!  You can't afford to have a poorly defined brand with inferior customer facing materials or you will never be able to compete with the well established companies.
When you are choosing a highly professional and talented brand development company then look no further than New Design Group in Toronto.  They have over 10 years experience of working with different companies to create the right brand to make a real difference in the market place.  They are a young, dynamic and highly conscientious team who would be delighted to talk through your requirements.  Call New Design Group at 647 271 7463 and visit their website www.newdesigngroup.ca to see how they can help get your day care centers or kids' entertainment venues launched the right way the first time around.