It might be easy to argue that the quality of the lecturers and the facilities on offer are the most important things to attract new students to a higher education establishment.  But if the college brand design is unmemorable, inappropriate or unprofessional, it will have a negative impact on the number of students impatient to enroll.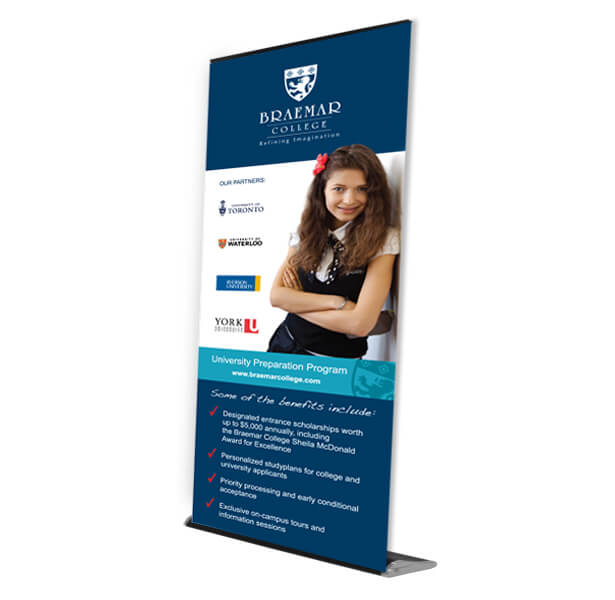 Most students chose a place of higher education based on its reputation.  If they don't know any former students, they can only judge the college based on what they see:  the website, the prospectus, exhibition stands at college fairs, and traditional adverts.
All of these student-facing components must be built around a powerful brand: one which shows the college as providing a high quality level of education, having supportive staff, and offering exceptional facilities for both scholarly and relaxation activities.  And it must imply that the college is trustworthy and that its graduates go on to bigger and better things.  After all, college fees don't come cheap and students, and their parents alike, want to be assured that the fees paid will help convert teenager Tom or Tabitha into highly employable Eric or Erica.
When it comes to branding a college or higher education establishment, there are several key elements to be considered:
1. Core Values
Every college needs its would-be students to understand what its core values are.  It must be seen as trustworthy and professional and able to provide the best quality education possible.  If it has been established for decades and prides itself on its old-fashioned teaching methods, the brand needs to explain this.  If it prides itself on keeping abreast of all new developments in its field, this must be apparent from its brand.  And of course, one of the core values of all colleges is to ensure that students have an enjoyable learning experience – so the brand must show students can also have fun whilst they learn.
2. Brand Differentiation
Why should a student choose one college over another?  With many colleges offering the same courses, it's important that the college brand explains why it is different to the rest. If it has taught some of the best known professional men and women in the world, this information needs to be prominent in the marketing material.  Colleges that offer exceptional recreational facilities such as a swimming pool and state-of-the-art gym should use this to entice new students to their doors.  And ingenious colleges, who offer all inclusive fees covering tuition and study books, should ensure that prospective students are aware of this.
3. Tone of Voice
For colleges the tone of voice of the visuals and written content is a fine balancing act between sounding professional and knowledgeable, and not sounding too stuffy or unappealing to a teenager.  A professionally designed website or prospectus can blend the two together harmoniously:  informative text about the courses and accommodation available, coupled with images of students enjoying lectures, sports, team activities and socialising.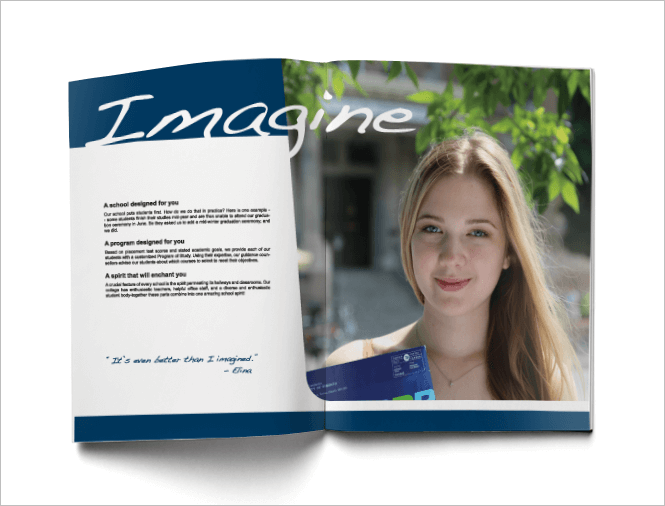 A professional brand development company can create the most appropriate brand for a college looking to attract new students, taking into account the elements mentioned above.  With a strong appreciation of the importance of colour in advertising, they may recommend a blue colour palatte for long-established colleges who want to convey their longevity and trustworthiness.  For a newer college that has a modern and dynamic approach to everything it does, a red colour scheme for the brand could work.
Once the colour palette and logo design have been finalised, the brand identity must be clearly displayed across all the marketing materials: the website, the prospectus, adverts and exhibitions.  Not only will the same colours and logo be used throughout, but the choice of images will support the college's core values and tone of voice.  Professionally shot photos of the facilities, sports centres and social areas will all be supplemented by images of students simply enjoying themselves.  And of course the words used to support the images are critical – the text must succinctly detail what the college offers, must explain why it is better than its competitors and be persuasive enough that new students make an application to enroll.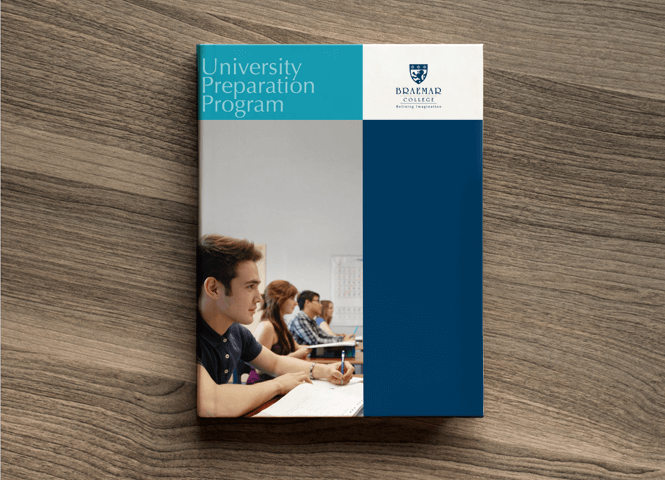 However wonderful a college is, however fabulous its lecturers and classrooms, and however much existing students enjoy learning there, it will never attract new students if it doesn't have a strong brand.  The power of a brand should never be overlooked, and in the case of higher education establishments, a great brand can elevate it from moderately popular to completely oversubscribed.