Blog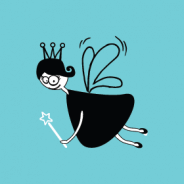 COMING SOON! Date 2015-2016 Client My City Dental Professional Corporation Brand My City Dental Industry Dental. Professional Services. Scope Naming Writing Brand Identity Design Promo Materials Design Website...
read more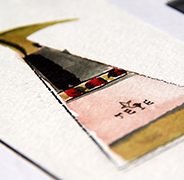 Here are a series of images that were part of a sales pitch and bid for the product packaging redesign for natural based Teye Cosmetics located in Calgary, Canada.  Teye was looking to redesign their product packaging to incorporate more of an ancient and natural feel.  The plan was to infiltrate the Toronto market and open a location in the Distillery District. We went with water colour concepts for this packaging pitch to achieve this and it brought a sense of nature to their package design which we felt they were lacking before.  Teye wanted their packaging to convey the calming and rejuvenating effect their products promote. Date 2005 Client Teye Cosmetics Brand Teye Industry Cosmetics Capability Packaging...
read more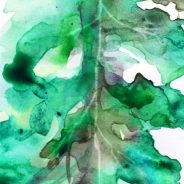 Coming Soon. Date 2015-2016 Client Evynns Advantage Brand Evynns Advantage Industry Food Manufacturing Scope Verbal Branding and Writing Brand Identity Design Packaging Development Website Development Trade Show Preparation Coming Soon. Date 2015-2016 Client Evynns Advantage Brand Evynns Advantage Industry Food Manufacturing Scope Verbal Branding and Writing Brand Identity Design Packaging Development Website Development Trade Show...
read more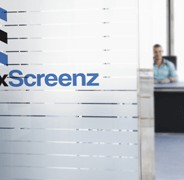 The Background WeFixScreenz offers a mobile screen repair and replacement service.  As a start-up run by an energetic team, offering quality products, an on-site service and exceptional customer service, WeFixScreenz wanted to get these key messages across to potential customers.  By hiring New Design Group to create a strong company brand identity, they wanted to secure their share of the of the residential and commercial window screen market. The Challenge WeFixsScreenz needed a complete set of branded materials to attract new clients and one which would show why the services they offered were superior to those of their nearest competitors: Logo Business cards Vehicle livery Website Corporate stationery Office signage The Solution A dynamic company requires a bold logo.  The WeFixScreenz logo comprises strong blues, greens and blacks in a geometric design reminiscent of open awning windows.  Its clean and simple design means it is a scalable logo – it will look as good on a business card as when it is reproduced on the side of a company van. The business cards produced by New Design Group give prominence to the logo with the contact details simply and clearly displayed.  The vehicle livery again focuses on the eye-catching logo with the contact phone number and website featuring prominently.  The importance of branded vehicles is particularly important in a service industry where vehicles will be out and about and can create many brand impressions as they travel. For a strong online presence, the website not only retains the same colour scheme and clean cut layout of the logo, but it is a key platform where the company's unique selling points can be highlighted.  This attractive and easy to navigate website explains the WeFixScreenz difference on every page. To complete the set of branded materials, corporate stationery and office signage were created around the same design: essential items to show customers they are dealing with a professional company whether they simply receive a quotation on headed paper or visit the offices in person. One Page web site design Date 2014 Client WeFixSreenz Inc. Brand WeFixSreenz Industry Professional services Scope Logo Design Website Design Employee Uniform Truck Graphics Promo Materials Social...
read more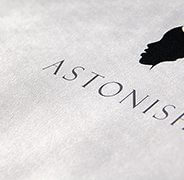 The Objective: Astonish is in the hair care market, specializing in African hair treatments handed down through the generations. They are looking to promote a line of products that reverse, restore and preserve the natural condition of your hair. Astonish aims to bring that body and fullness back to ethnic hair that is subjected to stress from the sun, and dirt and damage done by blow dryers and flat irons that are used by women and men across the globe. The Challenge: We did not look at this project as a challenge, it was quite the opposite. Our dealings with the Astonish brand were pleasant and exciting as there are no other stores like this located in Yorkdale Mall in Toronto, Ontario. New Design Group Inc. looks to make this brand a success and deliver a triumphant brand identity design. So how did we develop a timeless store front brand that will eventually be seen across North America and that we are sure will have great franchise potential and be in line with mega brands like Sephora and Lu Lu Lemon? The Astonish Branding Case Study – The High Profile Case When the company Astonish, which specializes in African hair care products, wanted to brand their products and flagship store, they were smart enough to hire a professional brand development company.  The owner was well aware that the beauty industry is highly competitive with a number of best selling ethnic hair products already on the market, and that the only way to been seen amongst the masses was to have a strong, effective and memorable brand. 1.     The Brief When the Astonish team met with New Design Group they were able to discuss their vision for the company and to detail their target market – men and women with African hair who want to restore it to its natural beauty.  African hair is stunning in its natural state but is very delicate and prone to breakage – sun, stress and the over enthusiastic use of hair dryers and flat irons can cause serious damage.  The unique selling points of the Astonish products are that they are based on treatments handed down through generations and are formulated to reverse damage and to preserve the natural condition of natural hair. 2.      The Branding Project 2.1 Logo:  As with all good branding projects, the creative team firstly focused on the logo which would appear on all products, packaging and in all marketing material such as the website, storefront and publicity posters. The characteristics of a good and successful logo can be summarized as: Simple and smart.   These are the logos that are eye catching for all the right reasons. Unique and appropriate.  The logo must be unlike any other and although it doesn't have to depict the actual products, it should be appropriate to the company and its products. Timeless and memorable.  A great logo won't ever date and will be highly memorable. The New Design Group creative experts designed several drafts which were firstly tested on focus groups and then presented to the client.  After review, a unanimous choice was made – a logo depicting the side profile of the company owner's face. This logo is indeed astonishing and destined to be high profile.  It is simple, distinctive and the...
read more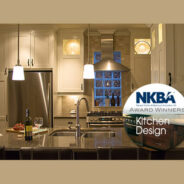 Kitchen design companies that want to attract more business need a professionally designed and perfectly branded brochure.  Even in today's society of mobile madness and web-based wish lists, smart companies appreciate the power of their brochure.  Most customers planning to spend several thousand dollars on a new kitchen will head to the kitchen design company showroom to see the products in the flesh.  However if they don't want to make a final decision on the day, they're not necessarily a lost cause:  sending them home with a quality brochure is a very smart move. All rights reserved. © 2005 – 2014 Kingsmill Kitchens. Design by www.newdesigngroup.ca Brochures For Kitchen Design Companies In the war of kitchen design companies, those with impressive brochures have the edge over their competitors who opt for cheaply designed pamphlets printed on flimsy paper. Not only does a glossy brochure enable would-be customers to browse at their leisure, but it sends out the right message – that this company has the ability to make the dream of a fabulous new kitchen come true.  On the other hand, cheap flyers reek of a budget outfit that is likely to take short cuts in the kitchen design leaving the customer disappointed with the results. Everlasting Brochures For Kitchen Design Companies Presentation Folder:  To achieve an everlasting brochure, the presentation folder is the perfect solution.  This can be beautifully designed with plenty of images showing what is on offer, a top level description of the company's services and products, and the company contact details. The presentation folders can then be printed in large quantities as the information they display is not subject to change.  So no hefty reprint costs when prices or product lines are updated. Inserts:  Inserts can be designed to complement the presentation folder with regard to visual branding and layout, and to fit snugly within it.  These will provide potential customers with all the fine details, such as technical specifications, prices and special offers The inserts need only be printed in the required quantities: for example, sufficient price lists for a year, or sufficient special offer inserts to last the duration of the offer. Key Advantages Reprint costs:  If the information depicted in the main presentation folder is chosen carefully, it will not change in the lifetime of the folder and won't require a costly reprint and associated wastage as existing folders are tossed away. When the detailed information changes or new ranges are added to the portfolio, new inserts can be designed and printed in the appropriate quantities. Tailor made brochures:  The presentation folder allows sales staff to only give the relevant information to customers: no need to provide a customer with the insert detailing the most expensive range of kitchen designs if the customer has made it crystal clear that marble and chandeliers are way beyond their budget. Personalised brochures:  The presentation folder can also be produced with cut-outs slits to allow sales staff to include their business card in an impossible-to-miss location.  The clients then have the details of the person they spoke to in the showroom easy to hand. Without a doubt kitchen design companies need a great brochure to hand to indecisive clients who leave the showroom without signing a contract.  And a skilfully designed brochure has the power to convert...
read more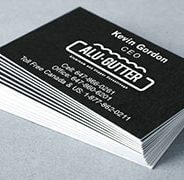 The Background When Alu-Gutter, supplier of  aluminium and copper eavestroughs, required a construction company brand design they hired New Design Group to create a new logo design, company stationery and website. The Challenge The construction company brand design needed to depict the fact that the company offered practical solutions to people requiring aluminium and copper eavestroughs and provided professional services. The Solution New Design Group based the brand design on a simple clean cut emblem logo featuring the company name Alu-Gutter in a centralised position – enclosed within a wavy line symbolising a roof.  This design was in no-nonsense black and white indicating that this construction company would get straight down to work to complete the job on time. A simple business card design was also prepared using a black background with the logo in white.  The website design maintained the simplistic look with a black logo, black navigation bar and a minimalistic image on the homepage.   Date 2013 Client Build Line Inc. Brand Alu-Gutter Industry Construction services Capability Verbal branding Logo design Website Design Promo...
read more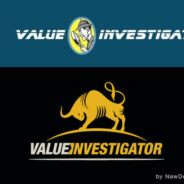 Making the decision to rebrand your business is never easy.  Some people fear rebranding because they may lose existing clients:  but that doesn't have to be the case. If your construction company hasn't bulldozed its way to success, if your consultancy service is giving advice to far fewer clients, or if your children's playground seems to have lost all its friends, then a rebrand should be considered. Your brand encapsulates everything that the client sees and perceives about you, from your visual identity in brochures and adverts, to the tone of voice used in your website and other marketing material.  If your brand doesn't immediately explain what you offer, whether you are budget or luxury, friendly or formal, how can clients easily judge if you are the best company to supply what they need? Before you invest in rebranding your business, ask yourself some relevant questions: Are customers clear about what you offer?  If you run an employment agency but are approached by clients looking for a career coach, then your branding is not clear to the consumer.  Are you confident that customers never confuse you with another company? Finding yourself having confusing calls with customers who think they are talking to a different company entirely, suggests your brand is falling into the me-too trap; it is simply not unique enough.  Was your brand created by professionals?  If your original brand was created on a shoestring, it will show.  A slapdash design or a lack of consistent branding across all marketing materials will reek of unprofessionalism.  And customers will head to a professionally branded company which they will see as more trustworthy.  Is your brand memorable and able to catch the eye of the ever more discerning customer? Nowadays the internet allows consumers to easily compare companies.  A bland brand that makes little impression on the viewer will always lose out to the company with the clever, dynamic brand.  Have your products stayed the same since you first developed your brand? Often a significant change in products or services necessitates a rebrand; otherwise customers will just assume you only supply what you did in the past. If you answer 'no' to any of the above questions then the time is ripe to consider a rebrand: it will take time and money, but if it helps bring more customers to your doors, the return on investment will be generous. A rebrand can range from a subtle improvement of your logo, website design and marketing materials, or can extend to a far more radical overhaul.  It's best to discuss your needs with a professional brand design company who will consider important elements of your brand, such as: Colour Palette:  the colours used to express your brand must take into account the psychology of colour.  Bright primary colours are great to advertise a children's playground but not recommended for a financial consultancy. Choice of Font:  font choice can say a lot about a company.  A handwriting script makes the company look informal – not really the best choice for a bank or dentist. Tone of voice:  if you want people to take financial advice from you, a formal tone of voice is required in all your marketing materials.  More fun copy can work well for colleges trying to attract new students. A...
read more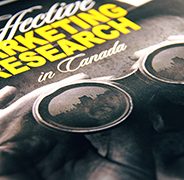 These are a series of book cover designs that were produced by us for Thomson Nelson Publishing. The university marketing textbooks are for sale in university bookstores across Canada. Interestingly, this client came to us through Dmitri Logounov's York University marketing professor, Kim Snow, who was also one of the authors. Dmitri presented some of New Design Group's portfolio samples to Kim seeking advice on improvements and company marketing. Kim gave compliments to the quality of design work and right away suggested a Thomson Nelson contract. The deal was signed and our work is proudly displayed at university bookstores and used by Canadian university marketing students. Date 2008 Client Thomson Nelson Inc. Brand Variety of text books Industry Education and Book Publishing Capability Book Cover Design Print...
read more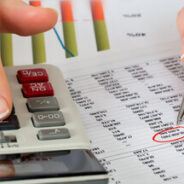 Telecom Expense Management companies, as with many other consultancy services, know they have to make a great first impression on potential clients.  With regard to their website design, the homepage is critical:  visitors will spend just a few seconds browsing the page before deciding if the company can meet their needs or not. But professional website development companies are ready and armed to deal with the fickle nature of website visitors.  They know how to create a homepage for Telecom Expense Management companies that is well designed, fully branded and immaculately implemented.  The final page will: Make an impact Highlight the unique selling points (USPs) of the company Get the client to take action If you need a homepage for a Telecom Expense Management company, or indeed any other service provider, here's a great example of how to get it right. A.  Punchy Header to Grab Attention Company logo in the left hand corner, tagline to the right: this is a popular approach in website design because quite simply, it looks good.  And here it works particularly well because: The logo is professionally designed and the company name is unmissable The tagline is guaranteed to grab anyone's attention:  "If we don't save you money, you don't pay."  This can't fail but to get the reader interested. B.  Short Video to Explain Services In less than 15 seconds, the services provided by this Telecom Expense Management company are clear to all.  The video sends out the promise that this company can save its clients money.  And shrewdly, it runs only once so isn't irritatingly repetitive. C. Sharp USPs to Sell Services This company has defined 5 good reasons why a client should work with them.  But instead of hiding them within a paragraph or two of text, they are listed clearly below a large, eye-catching title.  This is an excellent strategy because: The designer has created a bold area on the homepage that simply cannot be overlooked Short messages are easy to understand and remember Even skim readers will take time out to read short messages D. Don't Take Our Word for It Most new customers like to know of other clients that have used a company and been satisfied.  And the bigger the client, the more persuaded the new customer will be to sign on the dotted line.  This website capitalizes on this quirk of human nature wonderfully – the logos of other clients are shown moving across the homepage, impressing the potential new customer with their number and associated company names. E.  Call to Action By now, most potential customers will have already judged this company – many of them favourably – because: they know they don't have to pay if savings aren't made they know why this company is so darned good they understand what this company can do for them they are comforted by knowing the names of other clients Many potential customers will want to learn more.  So the website has been designed to make it as simple as possible – the telephone number they should call is shown in big, bold font. This Telecom Expense Management website homepage is obviously professionally designed:  the choice of conservative blue is reassuring for a company dealing in money matters, and the logo is plain to see.  But...
read more