Blog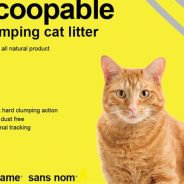 When no name required a new packaging design for their scoopable cat litter, they approached New Design Group.  One of the important requirements was a very rapid turn-around time. New Design Group duly obliged and created a colourful packaging design bound to stand out on a supermarket shelf.  The main advantage – that the product is scoopable – is clearly shown and the photo of the cat shows the buyer what animal it is intended for. This project was completed very quickly at the request of the client, but still resulted in a professionl, eye-catching and branded packaging design that the company were very pleased with .  Date 2014 Client Versapet Inc. Brand no name Industry Manufacturing. Pets products. Capability...
read more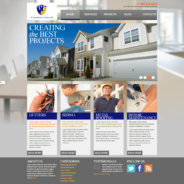 Construction companies need to use every weapon in their marketing arsenal to get consumers to sit up and take notice of what they have to say.  And words alone will struggle to convey just how good their company is:  they must use powerful images in their marketing campaigns if they want to attract new clients and make more sales. Why are Images so Powerful? There is instantaneous interpretation:  The majority of communication is non-verbal.  In fact only 7% of a message conveyed is attributable to the words.  This is perhaps not surprising given that the human brain deciphers images far quicker than it can process written words – seeing definitely comes before reading.  They cross language and cultural divides:  Regardless of background, ethnicity or mother tongue, an image has the capacity to speak to everyone who sees it. They evoke emotions: Whether it's a photo of a happy family, an outstanding landscape, or a fun cartoon, a great image can evoke a strong emotional response in the viewer. What Types of Image Should Construction Companies Use? Construction companies should use images of their completed projects in their marketing materials to entice new customers to make contact.  However it is important to maintain brand consistency throughout.  Even if a variety of different images are used, the visuals should be consistent.  Using the brand colour palette and comparable images across the website, brochures and adverts will help send a uniform message to customers.  Likewise with tone of voice:  quirky adverts which then direct customers to a very formal website will simply confuse them. The images used for marketing construction companies should also: Be professional:  images must be professionally shot if customers are to trust the company.  A professional photographer will ensure images are captured from all the best angles and that the background enhances the image rather than detracts from it.  They will recommend taking exterior shots on a nice bright day whenever possible to help illuminate the building and make it appear at its very best. Explain what is on offer:  house construction companies can use stunning images of completed houses which make the viewer long to live there.  They can also use photos with models – for example a happy family standing outside the perfect home.  This type of lifestyle image is a great selling tool:  the viewers will start to imagine themselves in the models' shoes. Roofing companies can use images to show how their craftsmanship ensures the roof perfectly complements the building.  Commercial construction companies can use a variety of images to depict what they build – modern office buildings, quirky boutique hotels or impressive shopping malls. Appropriate:  the image must be appropriate to where it is used: Website A homepage has just a few seconds to persuade a website browser to stay a while.  Placing a breathtaking image of a beautifully constructed house or building on the homepage, will give a clear example of what the company can offer. Website interior images should be used generously but not thoughtlessly.  They can break up large sections of text to make content an easier read.  And they can also give the visitor more visual information about the company's offerings.  In many instances, a photo gallery is an ideal choice:  a section purely devoted to visual messages that...
read more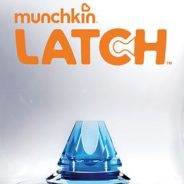 The Background Munchkin is a manufacturer of baby products including pacifiers, potties, cups and bottles sold through retail stores such as Toys 'R' Us and Babies 'R' Us. In March 2014, Munchkin launched the Latch feeding bottle specially designed to mimic breastfeeding. Unsurprising for such a large company, Munchkin has an in house graphic design department but needed the assistance of an external graphic design company for a rapid turnaround time on a new advert.  They approached New Design Group to create a branded advert in a very short time frame. The Solution New Design Group produced the advert, which was for a promotion between Munchkin and Babies 'R' Us.  The final design clearly maintained the brand identity of both companies, and was consistent with other branded materials used to promote the Munchkin Latch bottle. Munchkin were delighted with the result, with the professionalism of New Design Group and with the rapid turnaround time that they required. Date 2014 – ongoing Client Babies"R"Us Brand Munchkin Industry Children products Capability Digital ads...
read more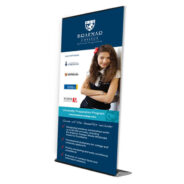 It might be easy to argue that the quality of the lecturers and the facilities on offer are the most important things to attract new students to a higher education establishment.  But if the college brand design is unmemorable, inappropriate or unprofessional, it will have a negative impact on the number of students impatient to enroll. Most students chose a place of higher education based on its reputation.  If they don't know any former students, they can only judge the college based on what they see:  the website, the prospectus, exhibition stands at college fairs, and traditional adverts. All of these student-facing components must be built around a powerful brand: one which shows the college as providing a high quality level of education, having supportive staff, and offering exceptional facilities for both scholarly and relaxation activities.  And it must imply that the college is trustworthy and that its graduates go on to bigger and better things.  After all, college fees don't come cheap and students, and their parents alike, want to be assured that the fees paid will help convert teenager Tom or Tabitha into highly employable Eric or Erica. When it comes to branding a college or higher education establishment, there are several key elements to be considered: 1. Core Values Every college needs its would-be students to understand what its core values are.  It must be seen as trustworthy and professional and able to provide the best quality education possible.  If it has been established for decades and prides itself on its old-fashioned teaching methods, the brand needs to explain this.  If it prides itself on keeping abreast of all new developments in its field, this must be apparent from its brand.  And of course, one of the core values of all colleges is to ensure that students have an enjoyable learning experience – so the brand must show students can also have fun whilst they learn. 2. Brand Differentiation Why should a student choose one college over another?  With many colleges offering the same courses, it's important that the college brand explains why it is different to the rest. If it has taught some of the best known professional men and women in the world, this information needs to be prominent in the marketing material.  Colleges that offer exceptional recreational facilities such as a swimming pool and state-of-the-art gym should use this to entice new students to their doors.  And ingenious colleges, who offer all inclusive fees covering tuition and study books, should ensure that prospective students are aware of this. 3. Tone of Voice For colleges the tone of voice of the visuals and written content is a fine balancing act between sounding professional and knowledgeable, and not sounding too stuffy or unappealing to a teenager.  A professionally designed website or prospectus can blend the two together harmoniously:  informative text about the courses and accommodation available, coupled with images of students enjoying lectures, sports, team activities and socialising. A professional brand development company can create the most appropriate brand for a college looking to attract new students, taking into account the elements mentioned above.  With a strong appreciation of the importance of colour in advertising, they may recommend a blue colour palatte for long-established colleges who want to convey their longevity and trustworthiness.  For a...
read more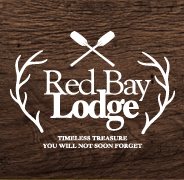 The Background Back in the day, Red Bay Lodge in the heart of the Bruce Peninsula, was known as a great location for people interested in activities such as fishing, hiking and cross country skiing. However the resort became jaded in recent years, until it was sold to a new owner. The Challenge In addition to a com1plete refurbishment of the resort, the new owner realised that the company needed to be rebranded. He approached New Design Group to create a new and modern brand identity which would communicate to potential guests that the resort was under new management. It also needed to transmit the resort's brand promise – that of unmatched hospitality services and a range of accommodation ideally positioned for people wanting to enjoy activity breaks. Original Logo before Rebranding: The Solution New Design Group worked closely with the owner, who had great ideas on how best to refresh the visual brand identity. Logo at the heart of any brand, the logo must quickly convey what the company offers. The original Red Bay Lodge logo shows the company name and an image of a duck swimming. It appears very outdated and doesn't reflect what the resort offers. New Design Group created a new resort logo design where the resort name is positioned between two branches and crowned with two boat paddles, suggesting the proximity of the resort to the great outdoors. The use of a dark wood background further reinforces the sense of being close to nature and that the lodge offers wood cabins for holidaymakers. Business card the logo in a rich, dark brown, on a simple white background is the basis of the company business card. Website as with any holiday resort, the website is fundamental to showcase the facilities to potential clients and to enable them to book online. The overall look of the resort web design is professional: it shows stunning images of scenery and activities, using earthy tones in keeping with the brand colour palette, the layout is simple and effective, and it is easy for the web visitor to navigate to find what they need. The online Reserve Your Vacation is clearly displayed on the homepage, enabling clients to check availability and prices of their chosen holiday. The standard rates are also clearly displayed on a separate page for ease of reference. As the local activities are important to the would-be visitor, a separate page was created to provide information on these. Modern icons were created for all activities from kayaking to skiing, and to maintain brand consistency, the figures are displayed on a light wood background. Other information is also provided for customers including information on the resort amenities and local attractions. And as with Ontarian regulations, the website is AODA compliant. Other branded items New Design Group also designed other items required by the resort, maintaining brand consistency throughout: branded staff uniforms, branded key cards, company stationery and branded door handle hangers. All in all, the Red Bay Lodge rebranding project resulted in a new, strong brand identity leaving the owner confident that he would attract new business to the modernised resort. Date 2014 Client Red Bay Lodge Resort Brand Red Bay Lodge. Industry Tourism & Destinations Scope Verbal Branding Brand Identity Design Brochure Design Website...
read more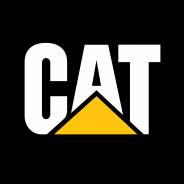 It's fair to say that a manufacturing company logo sits at the heart of the company's visual brand identity.  Its colours dictate the colour palette used in the web design as well as in brochures, adverts, billboards and vehicle signage.  But the logo must do far more than set the colour scheme – it needs to say something very specific to the viewer. Customers have certain expectations when purchasing products from manufacturing companies: they expect the products to live up to their claims, to be reliable and outlast their guarantee; they expect the company to be trustworthy; and they expect the company to deliver the right product at the right time. A manufacturing company logo must persuade a potential client that the products and service will meet these expectations.  The biggest manufacturing companies in the world have no nonsense logos that are bold and  solid.  Try to think of a mega successful manufacturing company with a pastel coloured logo based on a delicate floral design, and you'll be thinking for quite some time. So let's look at some of the world's most famous manufacturing company logos and see what they say about the company. Caterpillar Logo Known for designing and manufacturing heavy duty machinery such as knuckleboom loaders and road reclaimers, the brand identity is built around simple black and bright yellow.  In the past, the logo showed the company name, Caterpillar, in strong, bold capital letters suggesting reliability and strength.  A small yellow triangle was used to not only brighten the logo and attract more attention, but yellow suggests energy and enthusiasm – and so can impart the message that this company has the drive to get things done. As time has gone on the brand is so well known the company name is now simply known as CAT – and the logo has evolved to update this – a strong black, simple design with the eye catching yellow triangle. What does this logo say:  a reliable company which can manufacture machinery without fuss 3M Logo It may be easier to identify the products that 3M does not produce!  Formerly called the Minnesota Mining and Manufacturing Company, this American company  produces more than 55,000 products including electronics, medical devices, dental products, adhesives, car-care products and many, many more. The bright red of the 3M logo signifies determination and passion, and this company has obviously been very driven from its very beginning to get where it is today.  The wordmark logo could not be simpler – both in design and in the fact that the company name is the only thing to be seen. What does this logo say: a bold company which is not afraid to stand out from the crowd and to lead the way Intel Logo Synonymous with the 'Intel Inside' tagline shown on many computers, Intel is an American multinational corporation know for producing the essential microprocessors that most personal computers rely on.  Not content with this accolade, Intel also researches electrical transmission and generation, and is continually updating its microprocessors. The Intel logo is a simple wordmark, showcasing the company name.  The reassuring gentle blue is associated with calmness, trust and power.  But unlike the geometric lines shown in the Caterpillar logo, the Intel logo shows the company name encapsulated within a broken oval....
read more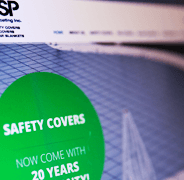 The Background PSP Fabricating Inc. is a leading manufacturer of safety covers, hot tub covers and solar blankets. Having been in business since 1998, the company had experienced consistent growth, and as a result its branding identity had become outdated. The Challenge New Design Group was retained by the Client to reinvigorate their brand identity, by developing an image consistent with the rapid growth and exceptional quality that are the hallmarks of the company and its products. Of particular importance was the concern that the new identity represent an evolution of the existing one, not an abrupt break from it. Elements included the development of: a new logo letterhead & business cards website vehicle graphics brochure print advertising outdoor advertising transit board door hanger The Solution New Design Group transformed the static two-dimensional presentation of the existing logo into a vibrant three-dimensional treatment, while incorporating colours and graphics that resonated with the previous version. This approach symbolizes the dynamic energy and forward-looking philosophy that infuses everything PSP Fabricating Inc. does. This visual template was then applied to the various communications elements, creating an integrated powerhouse identity that inspires and motivates consumers and the trade alike. Before Solution After Date 2014 Client PSP Fabricating Inc. Brand PSP Fabricating Inc. Industry Manufacturing Scope Verbal branding Brand Identity Design Presentation Folder and Inserts Design Website...
read more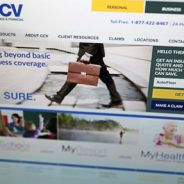 CCV Insurance & Financial is one of the largest independently owned insurance brokers in Ontario serving clients for over 40 years. Products and services are supported by a team of insurance professionals with extensive training and expertise dedicated solely to you – our clients. http://www.ccvinsurance.com Old website: Sketches/Working process: New: Dropdown menu: Date 2015 Client CCV Insurance Inc. Brand CCV Insurance and Financial Industry Insurance and Financial Project scope Website Design Search Engine Optimization Audit Search Engine Competition...
read more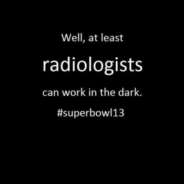 Let's face it – when we create content to promote our business we secretly want it to go viral.  We all want to be the new big thing on YouTube or Facebook and for millions across the world to be amazed and captivated by what we have to say – and to go on and share it unreservedly with millions of their friends. But on the other hand we don't want our content to be a flash in the pan.  Whilst it would be great to be an overnight phenomenon on account of our witty ad, hilarious video or hard hitting blog, we don't want our content to be forgotten after a week. So it is best to follow the new top trends or to always aspire to evergreen content? Hot Trends Hot trends range from newsjacking to all manner of content that resonates with different sections of today's internet users: – Newsjacking – If you want to newsjack, you have to have you wits about you and get on the publicity band wagon as quickly as possible.  Find a news story of great national or global interest and relate it to your own product or services to create content that blends the two. If you want some inspirational examples, check out how big brand Oreo and the more modestly known Radiological Society of North America piggybacked on the 2013 Super Bowl power outage to create some newsjacking content that most of us can only aspire to. – Hyperbolic headlines – There are plenty of businesses nowadays who are opting for teaser headlines which are so punchy that most readers can't resist clicking through to find the answer to the question they never even raised. Here's a couple of examples: A Giraffe starts pacing in her pen.  What happens next? Bystanders are in Awe. (www.sfglobe.com) A Young Disabled Woman Made This. 20 Seconds In, I'm Totally Impressed.  And By The End, Blown Away. (www.upworthy.com)  – Celebrity Endorsements – the Epic Split featuring Claude Van Damme video has more than 75 million views on YouTube and counting.  If Volvo had posted a technical video about their Volvo Dynamic Steering which creates highly precise steering it would never have had the same impact and certainly would never have gone viral. Whilst following Hot Trends won't always make content go viral, at least it gives your content more than a passing chance. But of course the actual content itself has to be worthy of a million hits.  Studies have shown that viral content always evokes a strong response, either positive or negative and has an element of surprise.  So examples could be: a superlatively witty newsjacking item about a much talked about event a hyperbolic headline which not only tempts the reader to quench their thirst with the answer but rewards them with topical, witty or thought-provoking content seeing a famous person in an unexpected but entertaining situation – in today's celebrity obsessed culture, not many can resist checking out what their favourite celeb is up to However how desirable is viral content and should we all be following the hottest trends to attain it? Newsjacking content will always have a very short lifespan by the very nature of the beast. It's topical and has the potential to go viral for only...
read more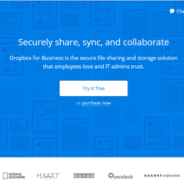 When a visitor lands on your website home page, it has its work cut out.  Within a few short seconds it must convey a clear message and persuade the visitor it offers precisely the information they are seeking. But are the sliders – the continually changing images at the top of the page – helping get your message across? Sliders, also known as a carousel, have been popular for a while.  But research has shown its time to ditch them completely! However nice they may look, they can seriously damage your conversion rates for all of the following reasons: 1. The Banner Blindness Phenomenon Sliders typically have a fundamental flaw – their size, position and the fact that they keep changing is far too reminiscent of a banner ad for many people.  And so they just ignore them – without even thinking about it.  As banner advertising has increased across the internet so has banner blindness – visitors simply ignore these often irritating interruptions as they focus on the main body of the website as they try to find the content they are looking for. 2. Low Click Through Rate Even if your visitors do take note of your sliders, the variety of messages that they are bombarded with may pose a conundrum – give a visitor a choice of calls to action and they are likely to take no action at all. Best case scenario is that they just see the first slider and click on that image, completely overlooking all other messages you are trying to impart. 3. Catch Them While You Can Keep the time delay between sliders too long and you visitors won't even realise there are more images beyond the first one they see.  Speed things up and your reader may struggle to read and properly absorb the information before the slider widget merrily skips on to the next – let alone decide if they want to press that all important call to action button. 4. Challenges For Mobile Users The fact that more people now access the internet via a mobile device than a desktop computer renders sliders even more problematic – they just don't work well on smaller gadgets.  The image size has to be reduced making any text or call to actions invisible to all but those who have a magnifying glass to hand.  And this is bound to irritate the viewer. 5. Loading Times Are All Too Slow Sites with a number of high resolution slider images may take a long time to load, a situation compounded when the user is on a mobile device using WiFi access.  As these users wait for the website to load, they will soon tire of the delay and will try to backtrack as fast as possible. 6. Sliders Hurt SEO A slow lead time will inevitably increase bounce rates.  And as bounce rates increase, Google will see your website as a poorer fit for organic search results – so you will be downgraded in the rankings list. There are also other aspects of sliders that will impact negatively on your SEO – text within the slider image is invisible to Google and you'll have pesky duplicate H1 tags due to the slider widget, that you really don't want to have. A Hero to...
read more