Blog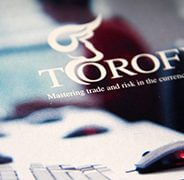 The Objective: ToroFx was a Bay Street start-up company and they required a respected and trusted brand identity to promote their foreign currency exchange services around Canada. They were looking to be perceived as a large company that was here to stay. Their company name, which stands for "bull foreign exchange" had to communicate constant success to be able to compete with their Bay Street counterparts. The Challenge: In a city like Toronto, competition in the financial services industry is fierce and unforgiving, especially for an unknown company. Our biggest challenge was to create the aura of a mature and stable company that could be trusted and relied upon. It was of the utmost importance to design a corporate identity that could be encompassed in all promotional materials and ensure their clients felt a trusting and reliable atmosphere at all times whenever they saw the ToroFx logo design. The Solution: Within four years ToroFx was bought by the industry leader, Equity Financial Holdings Inc., for a whopping $5,000,000 – impressive!! We stuck with the ToroFx theme, reliable, trustworthy, stable, and capable, throughout the entire marketing campaign. The theme was seen throughout their stationary design, logo design, presentation folders, and website. We developed campaigns which resulted in a larger market share in the foreign currency trading market in Canada.  Branding Case Study of ToroFx:  The Bullish Case ToroFx, a foreign exchange service for businesses and individuals, was founded in 2006 in Toronto.  From the beginning the founders had a clear and remarkably ambitious plan to succeed in the competitive Bay Street financial sector.  The financial services industry is notoriously difficult to break into but ToroFx was not to be dissuaded.   They were adamant that they could break into this tough market and attract established clients. To do so, they were seeking a powerful brand identity to catapult them into the market place.  They wanted their brand to portray the start-up company as professional, experienced and well established; they wanted to be seen as respectable and trustworthy; they wanted not only their target market to sit up and take notice of them, but also their competitors – who needed to know that ToroFx was a force to be reckoned with and in for the long haul. Choosing the Brand Development Company ToroFx was discerning when choosing which company would design their all important brand.  New Design Group was considered initially because of their extensive experience working with financial companies, in addition to their impressive branding portfolio. On meeting face-to-face, ToroFx and New Design Group gelled perfectly – ToroFx loved the ideas and vision of the New Design Group team, and trusted their expertise.  And so the brand development company was chosen. The Branding Objectives The company required a complete brand identity including a logo, stationery, corporate presentation folder, business card and website. The Inspiration ToroFx is an inspired name for a company in the financial industry.  'Toro' is the Spanish word for bull and a bull represents stability, strength and stamina – all admirable attributes for a company which intended to crack the market and go from strength to strength.  In addition, in economic terminology, 'bullish' means that prospects are on the up. Consequently New Design Group focused on the bull as inspiration for the brand identity. The Challenges ToroFx...
read more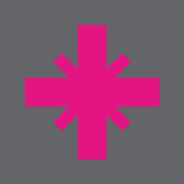 Date 2014 Client Shopguard Systems Limited Brand Shopguard Industry Manufacturing Scope Writing Brochure...
read more

Caldwell Investment Management Ltd http://caldwellinvestment.ca Caldwell Investment Management Ltd provides investment management and advisory services to Canadian retail and institutional investors, including financial institutions, public and private pension funds, endowment funds, foundations, and private accounts. Caldwell is a wholly owned subsidiary of Caldwell Financial Ltd, a majority employee-owned firm. Visit our homepage at www.caldwellinvestment.com to learn more about our funds, including Caldwell Canadian Value Momentum Fund, Caldwell Balanced Fund, Tactical Sovereign Bond Fund, Caldwell U.S. Dividend Advantage Fund. With a focus on predictable results, Caldwell Investment Management Ltd designs and originates investment vehicles for wide range of client needs. Our portfolio and risk management services include discretionary investment management and asset allocation. Our disciplined investment management and advisory services include risk management and asset allocation services tailored to clients' investment mandates, including performance reporting. Caldwell Investment Management is registered with the Ontario Securities Commission, its principal regulator. Caldwell is a portfolio manager and investment fund manager, and is registered in other provinces where it does business. With their integrity and depth of skill and knowledge, our people are our most valuable asset. They work at successfully preserving and building wealth, guided by a few simple principles: Investing is a marathon, not a 100-yard dash. Time in the market is more important than market timing. Quell emotions before making investment decisions. Challenging economic times can lead to profitable investing opportunities. Invest only in quality. Never borrow to invest. Invest steadily and regularly over time. Your most important decision is to choose an investment Advisor who puts you first. At Caldwell, this is our highest priority. Mr. Thomas S. Caldwell established Caldwell Investment in 1990. Mr. Caldwell has been actively involved in the investment industry since graduating from McGill University in 1965. He is Chairman of Caldwell Financial Ltd., a diversified investment company with subsidiary organizations providing investment management, brokerage and insurance services to a broad spectrum of investors throughout North America and around the world. In 2014, Mr. Caldwell was inducted into the IIAC Investment Industry Hall of Fame. Mr. Caldwell is CEO and a Director of Urbana Corporation, a publicly traded investment company and Chairman of the Canadian Securities Exchange ("CSE"), "The Exchange for Entrepreneurs". He is a past Member of the Board of the Conference of Defence Associations Institute (CDAI) in Ottawa, a Retired Honorary Colonel of The Lincoln and Welland Regiment, a past Governor of the Toronto Stock Exchange, and a leading expert in capital markets, particularly in trading environments. He is recognized as one of the world's foremost investors in securities exchanges. Mr. Caldwell manages the investment pools he is responsible for on a value/strategic overview basis. Caldwell Financial Ltd., and its affiliated companies and investment pools, were the second-largest owners of the New York Stock Exchange prior to the NYSE's demutualization. Throughout his career, Mr. Caldwell has been actively involved in addressing social and community needs. He was awarded Her Majesty's Golden Jubilee Medal in 2002 for his activities on behalf of Canadian Veterans. In 2003 he was appointed a Member of the Order of Canada for his work in assisting those in need as well as contributing to institutions working to better the lives of others. In 2012, he received Her Majesty's Diamond Jubilee Medal for his efforts on behalf of the disadvantaged. Mr. Caldwell...
read more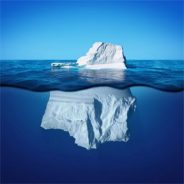 The Background Berg Chilling Systems Inc., based in Toronto, was founded over 40 years ago and has grown to be a designer and manufacturer of state-of-the-art industrial temperature control equipment in demand by businesses around the world. The company prides itself on providing innovative-engineered solutions to clients' needs which improve energy and production efficiency using its proprietary Parametric Engineering Program coupled with an exceptionally experienced team. The Challenge When Berg approached New Design Group, they were seeking a complete redesign of their existing website which was looking outdated. In addition: the website had been reworked over the past few years and had evolved to one where it was sometimes difficult for clients to find exactly what they were looking for insufficient website visitors were converting – quite simply they were not requesting a quote the Request for Quote form was very generic and relied on the customer supplying detailed information rather than prompting them for full details of their requirements the website wasn't ranking well during organic searches In short the website was falling short of selling the company brand effectively. Initially New Design Group interviewed the stakeholders to gain a better understand of the website's objectives and the functionality required. It soon became apparent that Berg wanted more pre-qualified leads that would seamlessly flow to the appropriate sales department, reducing the number of enquiries from people who would never realistically become customers. Berg also needed a website which was clear about which industries they served and one which provided simple layouts to help clients find the products they needed. In short the website needed to be streamlined and to move potential clients effortlessly through the sales funnel – from browsing products, comparing products and finally requesting a specific quote. The Solution Having completed their research phase, New Design Group were able to create a modernised WordPress website which improved conversions. Search by Industries or by Products A fundamental improvement to the website was to allow the visitor to search by type of industry or by type of product.  In both instances, the 'dropdown' list was designed as a couldn't-be-clearer grid showing exactly what Berg offers. Interactive Information Function Equipment images were used in the website where the viewer is able to hover their mouse over circled areas to learn more.  This is a great way to reduce text heavy pages and to encourage visitor interaction with the website – all-in-all a modern flair to a modern website. Creative use of an e-commerce module To allow clients to create a shortlist of preferred products which they could revisit, and to also request a quote or rental without difficulty, New Design Group took an e-commerce module and modified it creatively. Standard 'Add to Cart' – Modified to a 'Bookmark' function Due to the wide range of products on offer, a 'bookmarking' function was incorporated into the website in place of an 'Add to Cart' function. If a client browses a detailed product page and likes what they see, they can easily 'bookmark' the page and then later browse their bookmarks. Standard 'Buy Now' – Modified to a 'Get a Quote/Rate' function Whether a client wants a quote for purchasing a chilling system, or a rate for a rental chiller, the website is designed to make things as easy as possible. ...
read more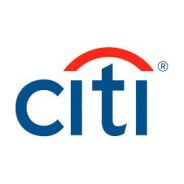 Citibank US organized a contest to get their customers excited for the 2012 London Olympic Games.  They wanted to know who could design the best sponsor pin for the 2012 Games and the call was heard by 350+ designers and design firms.  New Design Group came out on top and our talented Art Director was awarded an all-expenses paid trip to London, UK to take part in all the festivities. Our design of the sponsor pin was our take on what these Olympic Games symbolize – diversity, brotherhood of people all over the globe and a palpable excitement that can be felt that time of year.  We were able to communicate many emotions while still keeping the Citibank brand identity front and center. Date 2012 Client City Bank USA Industry Financial Capability Pin...
read more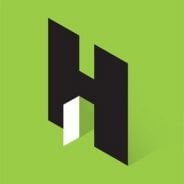 Hassey: Experts In Commercial Real Estate.         Client Hassey Realty Corp. Brand Hassey Commercial Hassey Residential Hassey property Management Industry Real Estate Scope Corporate Identity Re-Design Three Departments Brands Development Marketing Materials Development Outdoor Signage (including For Sale posters) Website Re-design with DDF feed from...
read more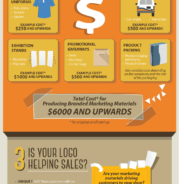 You may be under the misapprehension that it's a professional logo design which costs the most.  But in actual fact, if you cut corners on your logo design and choose a non-professional to help you out, you may well end up spending thousands! Since your logo design forms the very basis of your visual brand identity, it will be shown everywhere – from your business card and flyers, to your signage and vehicle graphics.  And whilst you might really like your new logo, is it saying all the right things about your business? Too many companies don't use a professional graphic designer to create their logo and subsequently discover that their target market doesn't really understand what they are offering.  Perhaps the logo looks too similar to a competitor's or perhaps the psychology of the chosen colour palette sends out the wrong message.  Whatever the reason, they may find that they need to undertake a whole new branding exercise – which is guaranteed to cost thousands.  Read our infographic to find out...
read more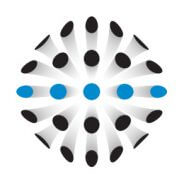 Date 2014-2016 Client Integrity Canada Inc. Brand Integrity ProCloud Industry IT and Technology Industry Umbrella Company Corporate Identity Brand Identity System for Integrity Group of Companies Naming Integrity ProCloud, Integrity ProStaffing, Integrity ProMobile Tagline and Headlines Development Copy Writing Marketing Materials Design Power Point Presentations Proposals Template Corporate Presentation Folders Photography Website Design Assessment Digital...
read more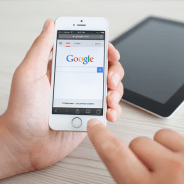 Google has announced that on 21st April 2015 the algorithm will be expanding its use of mobile-friendliness as a ranking signal for mobile searches.  Previous Google updates have taken into account whether a website is configured correctly and viewable on mobile devices, and have made it easier for users to find mobile friendly websites, but to a lesser extent. The new announcement means that those searching Google via a mobile device will be shown mobile-friendly web pages in preference to others.  Google warns that "this change will affect mobile searches in all languages worldwide and will have a significant impact in our search results." Before you roll your eyes to heaven and complain that it sometimes feels impossible to keep up with Google updates, let's be realistic: Google updates are always made with the end user in mind.  And as more people are using mobile devices to access the net, this update was inevitable. Global Web Index (GWI) found in Q3 2014 that across 90% of the global internet audience surveyed, 80% of adults owned a smartphone (with 75% using it to access the internet) and almost 50% owned a tablet (with 37% using it to surf the net). All business owners should already realise that they need a mobile-friendly website to provide mobile users with a good online experience.  With Google's latest announcement there is an even bigger incentive to get their website sorted. SEO and Mobile Rankings It's no secret that Google has been trying to factor user experience into their ranking evaluations as much as possible in the past few years. It's no longer enough to simply display the information relevant for your users; it should also be effortless to consume it. With the explosion of mobile device usage, Google has adapted their crawlers and algorithms to also check how a website caters to this type of users. As such, ranking results may differ significantly for a query made from a PC than the same one made from a smartphone. When it comes to users browsing from their smartphone or tablets, speed and accessibility are decisive, and the users' patience is far more limited when compared to their desktop and laptop counterparts. While it may take 2 seconds to find and click that product category button on your PC, it may take a lot of zooming and scrolling to achieve the same result on your phone. And that's if you don't accidentally tap the button right next to it, which can lead to a very frustrating experience. To help webmasters better identify whether their sites provide a good mobile experience, in May 2014 Google added "User Experience" recommendations in their PageSpeed Insights tool, a small web application that allows owners to check their site's performance. Fast-forward to the end of October, when Google announced their Webmaster Tools addition for site owners to track pages that feature "Mobile Usability" errors. By mobile usability they actually refer to five guidelines: A defined viewing area (or viewport) that adjusts to the device's screen size. Content that flows in the viewport, so that users don't have to scroll horizontally or pinch the screen in order to see the entire page. Fonts that scale for easier reading on small screens. Easy-to-touch elements (e.g. buttons) that are well-spaced from other touch elements....
read more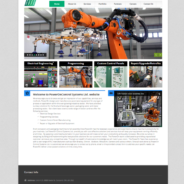 Whether your company fabricates equipment for use in other industries, or products for the end user, one thing is sure: if your website doesn't thrust your company into the limelight, your sales will disappoint.  Here are our 5 top tips to ensure your manufacturing company website does you proud and makes sales to boot: 1.  Don't settle for less than a professional and well branded website Astute manufacturing companies who want mega sales know it's best to employ a professional web development company to ensure the final website is easy to navigate and read, complies with AODA, and persuades customers to take action. But the sharpest manufacturing companies will hire a company which also has exceptional branding skills.  After all, a great looking website which is poorly branded can make a one-off sale.  But if the purchaser fails to recall the brand when he next wants to make a similar purchase, repeat custom is lost.  Web development companies who put branding at the top of the agenda will create an eye-catching manufacturing company web design that consistently displays the brand and reinforces the brand promise on every page. 2. Showcase your products The website must make a strong visual impact from the homepage and beyond by the use of powerful images, preferably of the products on offer.  However some functional products such as machinery and storage units are far from photogenic, so ensure you use a talented professional photographer who can make even the most bleak of equipment appear hot and desirable. To jazz things up even further, a moving image web design is a great option to captivate the viewer:  instead of having a static banner image, consider a website which uploads the banner photo as moving fragments.  It's classy, it's intriguing and a shows that skilled professionals have created the website. Not every photo on the website should be moving: otherwise the visitor will feel overwhelmed.  A manufacturing company web design should include a photo gallery to showcase all of its products.  These should still be professional shots and ideally will show the product in its final location – making it as easy as possible for the web visitor to imagine how it will fit into their business. 3.  Display your credentials When a website is professionally designed to an exceptionally high and persuasive standard, the visitor may already be thinking of making a purchase.  But in today's judgmental and social society, many people won't part with their money until they have read the opinions of others who have bought the company's products.  So clinch the deal by including some of your great customer testimonials on your manufacturing company website. Manufacturing companies should also boast to the website visitor about certifications or memberships they hold, and the safety standards they comply with.  Clients like to know that they are dealing with reputable companies and these details will reassure them that your company is trustworthy and that the products are reliable. 4. Deal effectively with your dealers Set up a separate, secure area on your website where your dealers can log in and download all the documents they require, such as sales information and important updates.  Create an online ordering system where they merely pick the items they want by code and product description, and choose the quantity...
read more