Blog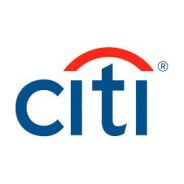 Citibank US organized a contest to get their customers excited for the 2012 London Olympic Games.  They wanted to know who could design the best sponsor pin for the 2012 Games and the call was heard by 350+ designers and design firms.  New Design Group came out on top and our talented Art Director was awarded an all-expenses paid trip to London, UK to take part in all the festivities. Our design of the sponsor pin was our take on what these Olympic Games symbolize – diversity, brotherhood of people all over the globe and a palpable excitement that can be felt that time of year.  We were able to communicate many emotions while still keeping the Citibank brand identity front and center. Date 2012 Client City Bank USA Industry Financial Capability Pin...
read more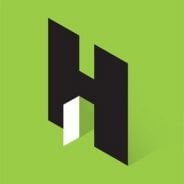 Hassey: Experts In Commercial Real Estate.         Client Hassey Realty Corp. Brand Hassey Commercial Hassey Residential Hassey property Management Industry Real Estate Scope Corporate Identity Re-Design Three Departments Brands Development Marketing Materials Development Outdoor Signage (including For Sale posters) Website Re-design with DDF feed from...
read more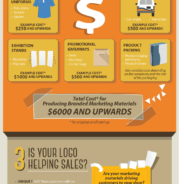 You may be under the misapprehension that it's a professional logo design which costs the most.  But in actual fact, if you cut corners on your logo design and choose a non-professional to help you out, you may well end up spending thousands! Since your logo design forms the very basis of your visual brand identity, it will be shown everywhere – from your business card and flyers, to your signage and vehicle graphics.  And whilst you might really like your new logo, is it saying all the right things about your business? Too many companies don't use a professional graphic designer to create their logo and subsequently discover that their target market doesn't really understand what they are offering.  Perhaps the logo looks too similar to a competitor's or perhaps the psychology of the chosen colour palette sends out the wrong message.  Whatever the reason, they may find that they need to undertake a whole new branding exercise – which is guaranteed to cost thousands.  Read our infographic to find out...
read more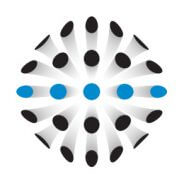 Date 2014-2016 Client Integrity Canada Inc. Brand Integrity ProCloud Industry IT and Technology Industry Umbrella Company Corporate Identity Brand Identity System for Integrity Group of Companies Naming Integrity ProCloud, Integrity ProStaffing, Integrity ProMobile Tagline and Headlines Development Copy Writing Marketing Materials Design Power Point Presentations Proposals Template Corporate Presentation Folders Photography Website Design Assessment Digital...
read more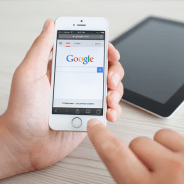 Google has announced that on 21st April 2015 the algorithm will be expanding its use of mobile-friendliness as a ranking signal for mobile searches.  Previous Google updates have taken into account whether a website is configured correctly and viewable on mobile devices, and have made it easier for users to find mobile friendly websites, but to a lesser extent. The new announcement means that those searching Google via a mobile device will be shown mobile-friendly web pages in preference to others.  Google warns that "this change will affect mobile searches in all languages worldwide and will have a significant impact in our search results." Before you roll your eyes to heaven and complain that it sometimes feels impossible to keep up with Google updates, let's be realistic: Google updates are always made with the end user in mind.  And as more people are using mobile devices to access the net, this update was inevitable. Global Web Index (GWI) found in Q3 2014 that across 90% of the global internet audience surveyed, 80% of adults owned a smartphone (with 75% using it to access the internet) and almost 50% owned a tablet (with 37% using it to surf the net). All business owners should already realise that they need a mobile-friendly website to provide mobile users with a good online experience.  With Google's latest announcement there is an even bigger incentive to get their website sorted. SEO and Mobile Rankings It's no secret that Google has been trying to factor user experience into their ranking evaluations as much as possible in the past few years. It's no longer enough to simply display the information relevant for your users; it should also be effortless to consume it. With the explosion of mobile device usage, Google has adapted their crawlers and algorithms to also check how a website caters to this type of users. As such, ranking results may differ significantly for a query made from a PC than the same one made from a smartphone. When it comes to users browsing from their smartphone or tablets, speed and accessibility are decisive, and the users' patience is far more limited when compared to their desktop and laptop counterparts. While it may take 2 seconds to find and click that product category button on your PC, it may take a lot of zooming and scrolling to achieve the same result on your phone. And that's if you don't accidentally tap the button right next to it, which can lead to a very frustrating experience. To help webmasters better identify whether their sites provide a good mobile experience, in May 2014 Google added "User Experience" recommendations in their PageSpeed Insights tool, a small web application that allows owners to check their site's performance. Fast-forward to the end of October, when Google announced their Webmaster Tools addition for site owners to track pages that feature "Mobile Usability" errors. By mobile usability they actually refer to five guidelines: A defined viewing area (or viewport) that adjusts to the device's screen size. Content that flows in the viewport, so that users don't have to scroll horizontally or pinch the screen in order to see the entire page. Fonts that scale for easier reading on small screens. Easy-to-touch elements (e.g. buttons) that are well-spaced from other touch elements....
read more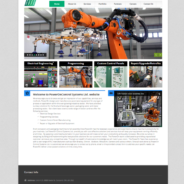 Whether your company fabricates equipment for use in other industries, or products for the end user, one thing is sure: if your website doesn't thrust your company into the limelight, your sales will disappoint.  Here are our 5 top tips to ensure your manufacturing company website does you proud and makes sales to boot: 1.  Don't settle for less than a professional and well branded website Astute manufacturing companies who want mega sales know it's best to employ a professional web development company to ensure the final website is easy to navigate and read, complies with AODA, and persuades customers to take action. But the sharpest manufacturing companies will hire a company which also has exceptional branding skills.  After all, a great looking website which is poorly branded can make a one-off sale.  But if the purchaser fails to recall the brand when he next wants to make a similar purchase, repeat custom is lost.  Web development companies who put branding at the top of the agenda will create an eye-catching manufacturing company web design that consistently displays the brand and reinforces the brand promise on every page. 2. Showcase your products The website must make a strong visual impact from the homepage and beyond by the use of powerful images, preferably of the products on offer.  However some functional products such as machinery and storage units are far from photogenic, so ensure you use a talented professional photographer who can make even the most bleak of equipment appear hot and desirable. To jazz things up even further, a moving image web design is a great option to captivate the viewer:  instead of having a static banner image, consider a website which uploads the banner photo as moving fragments.  It's classy, it's intriguing and a shows that skilled professionals have created the website. Not every photo on the website should be moving: otherwise the visitor will feel overwhelmed.  A manufacturing company web design should include a photo gallery to showcase all of its products.  These should still be professional shots and ideally will show the product in its final location – making it as easy as possible for the web visitor to imagine how it will fit into their business. 3.  Display your credentials When a website is professionally designed to an exceptionally high and persuasive standard, the visitor may already be thinking of making a purchase.  But in today's judgmental and social society, many people won't part with their money until they have read the opinions of others who have bought the company's products.  So clinch the deal by including some of your great customer testimonials on your manufacturing company website. Manufacturing companies should also boast to the website visitor about certifications or memberships they hold, and the safety standards they comply with.  Clients like to know that they are dealing with reputable companies and these details will reassure them that your company is trustworthy and that the products are reliable. 4. Deal effectively with your dealers Set up a separate, secure area on your website where your dealers can log in and download all the documents they require, such as sales information and important updates.  Create an online ordering system where they merely pick the items they want by code and product description, and choose the quantity...
read more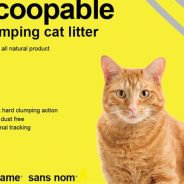 When no name required a new packaging design for their scoopable cat litter, they approached New Design Group.  One of the important requirements was a very rapid turn-around time. New Design Group duly obliged and created a colourful packaging design bound to stand out on a supermarket shelf.  The main advantage – that the product is scoopable – is clearly shown and the photo of the cat shows the buyer what animal it is intended for. This project was completed very quickly at the request of the client, but still resulted in a professionl, eye-catching and branded packaging design that the company were very pleased with .  Date 2014 Client Versapet Inc. Brand no name Industry Manufacturing. Pets products. Capability...
read more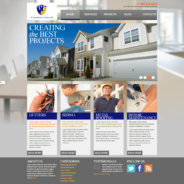 Construction companies need to use every weapon in their marketing arsenal to get consumers to sit up and take notice of what they have to say.  And words alone will struggle to convey just how good their company is:  they must use powerful images in their marketing campaigns if they want to attract new clients and make more sales. Why are Images so Powerful? There is instantaneous interpretation:  The majority of communication is non-verbal.  In fact only 7% of a message conveyed is attributable to the words.  This is perhaps not surprising given that the human brain deciphers images far quicker than it can process written words – seeing definitely comes before reading.  They cross language and cultural divides:  Regardless of background, ethnicity or mother tongue, an image has the capacity to speak to everyone who sees it. They evoke emotions: Whether it's a photo of a happy family, an outstanding landscape, or a fun cartoon, a great image can evoke a strong emotional response in the viewer. What Types of Image Should Construction Companies Use? Construction companies should use images of their completed projects in their marketing materials to entice new customers to make contact.  However it is important to maintain brand consistency throughout.  Even if a variety of different images are used, the visuals should be consistent.  Using the brand colour palette and comparable images across the website, brochures and adverts will help send a uniform message to customers.  Likewise with tone of voice:  quirky adverts which then direct customers to a very formal website will simply confuse them. The images used for marketing construction companies should also: Be professional:  images must be professionally shot if customers are to trust the company.  A professional photographer will ensure images are captured from all the best angles and that the background enhances the image rather than detracts from it.  They will recommend taking exterior shots on a nice bright day whenever possible to help illuminate the building and make it appear at its very best. Explain what is on offer:  house construction companies can use stunning images of completed houses which make the viewer long to live there.  They can also use photos with models – for example a happy family standing outside the perfect home.  This type of lifestyle image is a great selling tool:  the viewers will start to imagine themselves in the models' shoes. Roofing companies can use images to show how their craftsmanship ensures the roof perfectly complements the building.  Commercial construction companies can use a variety of images to depict what they build – modern office buildings, quirky boutique hotels or impressive shopping malls. Appropriate:  the image must be appropriate to where it is used: Website A homepage has just a few seconds to persuade a website browser to stay a while.  Placing a breathtaking image of a beautifully constructed house or building on the homepage, will give a clear example of what the company can offer. Website interior images should be used generously but not thoughtlessly.  They can break up large sections of text to make content an easier read.  And they can also give the visitor more visual information about the company's offerings.  In many instances, a photo gallery is an ideal choice:  a section purely devoted to visual messages that...
read more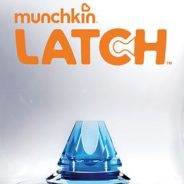 The Background Munchkin is a manufacturer of baby products including pacifiers, potties, cups and bottles sold through retail stores such as Toys 'R' Us and Babies 'R' Us. In March 2014, Munchkin launched the Latch feeding bottle specially designed to mimic breastfeeding. Unsurprising for such a large company, Munchkin has an in house graphic design department but needed the assistance of an external graphic design company for a rapid turnaround time on a new advert.  They approached New Design Group to create a branded advert in a very short time frame. The Solution New Design Group produced the advert, which was for a promotion between Munchkin and Babies 'R' Us.  The final design clearly maintained the brand identity of both companies, and was consistent with other branded materials used to promote the Munchkin Latch bottle. Munchkin were delighted with the result, with the professionalism of New Design Group and with the rapid turnaround time that they required. Date 2014 – ongoing Client Babies"R"Us Brand Munchkin Industry Children products Capability Digital ads...
read more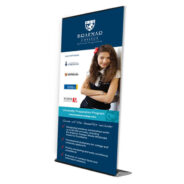 It might be easy to argue that the quality of the lecturers and the facilities on offer are the most important things to attract new students to a higher education establishment.  But if the college brand design is unmemorable, inappropriate or unprofessional, it will have a negative impact on the number of students impatient to enroll. Most students chose a place of higher education based on its reputation.  If they don't know any former students, they can only judge the college based on what they see:  the website, the prospectus, exhibition stands at college fairs, and traditional adverts. All of these student-facing components must be built around a powerful brand: one which shows the college as providing a high quality level of education, having supportive staff, and offering exceptional facilities for both scholarly and relaxation activities.  And it must imply that the college is trustworthy and that its graduates go on to bigger and better things.  After all, college fees don't come cheap and students, and their parents alike, want to be assured that the fees paid will help convert teenager Tom or Tabitha into highly employable Eric or Erica. When it comes to branding a college or higher education establishment, there are several key elements to be considered: 1. Core Values Every college needs its would-be students to understand what its core values are.  It must be seen as trustworthy and professional and able to provide the best quality education possible.  If it has been established for decades and prides itself on its old-fashioned teaching methods, the brand needs to explain this.  If it prides itself on keeping abreast of all new developments in its field, this must be apparent from its brand.  And of course, one of the core values of all colleges is to ensure that students have an enjoyable learning experience – so the brand must show students can also have fun whilst they learn. 2. Brand Differentiation Why should a student choose one college over another?  With many colleges offering the same courses, it's important that the college brand explains why it is different to the rest. If it has taught some of the best known professional men and women in the world, this information needs to be prominent in the marketing material.  Colleges that offer exceptional recreational facilities such as a swimming pool and state-of-the-art gym should use this to entice new students to their doors.  And ingenious colleges, who offer all inclusive fees covering tuition and study books, should ensure that prospective students are aware of this. 3. Tone of Voice For colleges the tone of voice of the visuals and written content is a fine balancing act between sounding professional and knowledgeable, and not sounding too stuffy or unappealing to a teenager.  A professionally designed website or prospectus can blend the two together harmoniously:  informative text about the courses and accommodation available, coupled with images of students enjoying lectures, sports, team activities and socialising. A professional brand development company can create the most appropriate brand for a college looking to attract new students, taking into account the elements mentioned above.  With a strong appreciation of the importance of colour in advertising, they may recommend a blue colour palatte for long-established colleges who want to convey their longevity and trustworthiness.  For a...
read more