Blog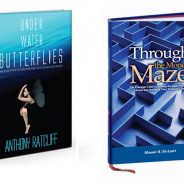 Imagine walking into your favorite bookstore to be greeted by rows and rows of identical looking books – all with plain white covers and titles in identical font. How would you start to browse through the newest releases and best sellers? It would be a tedious task as you would have to rely on the titles to tell you everything about the book. And how strong would their impact be when placed atop a visual void? You would be forgiven for mixing up Raymond Briggs's children's Christmas story 'The Snowman' with Jo Nesbo's blood thirsty thriller of the same name. But you'd still be very embarrassed to present the former instead of the latter to your boss's children for Christmas. And let's not even dwell on the disastrous consequences if you bought your overbearing mother-in-law E.L. James's controversial 'Fifty Shades of Grey' instead of the intended murder mystery, 'Shades of Gray' by Kim Sanders. Without a cover, it's impossible to judge a book or easily choose one to suit you. As an author you want your book to grab the reader's attention and to sell, and to reach your end-goal you need to use a professional book cover designer. A professionally designed book cover can increase sales by over 25%! While this figure may at first seem surprising, remember that the cover's fundamental purpose is to tell the reader what type of book it is and who it is aimed at. It has about five to ten seconds to make that all important first impression, and if the reader fails to be impressed, they won't even lift the book off the shelf. It's a skilled art to design a cover that whet's the reader's appetite and entices them to lean closer, read the title and actually pick the book up. It's only then that they will turn to the back of the cover to read the synopsis of the book and consider the written content. So it's fair to say that most of the responsibility rests on the shoulders of the book cover. If it is not professionally designed, you will not be able to successfully compete with the books that have a professionally designed book cover. A poor or amateur design means that the book will be overlooked time and time again, regardless of how fabulous and well written the book content. When a book is competing with thousands of others in a bookstore or online, it is the cover that is the first stage in the important process of making a sale. You know from experience that if you're just browsing, you will automatically be drawn to covers that appeal to you and depict the type of read you want. If you are a reader that is enthralled with the Elizabethan era, you will be drawn to a cover that shows the Queen ruling over her Court. Children will automatically gravitate to those designed specifically for them – bright colors, simple designs and plenty of textures. You might conclude that there are simple design rules to designing book covers: books aimed at men should have a masculine type of cover – dark colors, simple lines and a gun or two thrown in; women's books should be pink and flowery; young adult books should convey plenty of angst....
read more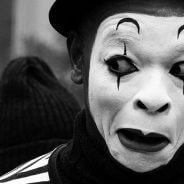 Your newsletter speaks volumes about your company's image and your capabilities. It is very imperative that its content is complemented with great design and content; otherwise, your target audience will not be enticed to pick up a copy and read your newsletter. A professional design studio's expertise is essential in assembling your newsletter in such a way to accurately depict your company and at the same time attract your target niche. An effective way to strengthen brand awareness is through the distribution of newsletters – whether it be published or emailed (e-newsletters). Generally, companies that offer unique or specialized products and services publish newsletters and use these to create awareness about the benefits that these products and services provide. Another purpose is to provide updates about improvements or additional offers. Medical professionals, federal government health officials, fitness and wellness coaches, yoga studio owners, and medical and health store owners are a few of those who send out newsletters on a weekly, bi-monthly, or monthly basis. Sending e-newsletters is a way to "keep in touch" with your customers. Emailing articles, announcements, free resources, related products, new products, or free upgrades is a great way to pique your reader's interest. You can also improve or strengthen your reputation as an expert through articles that talk about current developments in your field, updates, technical issues, your experiences, and opinions. In addition, you can utilize e-newsletters to increase your website's traffic. Provide a link to your website and direct your reader to the page containing the article in your e-newsletter. An effective newsletter can increase the loyalty of your current customers; while at the same time attracting new ones. In deciding whether to produce your newsletters in-house or to invest in professional graphic design services, please consider the following: • Visual appeal is an important element of your newsletter's success. Your newsletter may have very interesting and relevant content, but this will not matter unless your design can effectively capture your target reader's interest. Hiring an expert will ensure that the right design is chosen for your newsletter. • What can a professional design studio offer? A lot, actually. The right composition, color combination, layout, typography, and images – all of which need to be blended perfectly to grab an individual's attention and move them to read your newsletter. In addition to influencing your target audience to read through your content, your newsletter's design is also an instrument to reflect your brand image. • Different industries will require different designs. The popular notion is that individuals within a company will know the company best and will be able to create a design that will most accurately depict the brand or company's image. Contrary to popular notion, in most cases this is not true. A professional graphic designer can offer different design options beyond the typical "inside the box" ideas that may result from in-house creations. Hiring a professional will also prove to be more efficient in terms of time and resources. Since design is their expertise, expect a professional design studio to deliver your newsletter on time and with enhanced design ideas. Imagine what you and your team can do and how long it might take to brainstorm, research, create drafts, deliberate, make modifications, and deliberate again. The process will be a long...
read more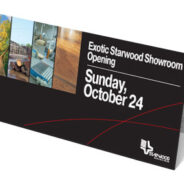 This type of brochure design allows more room to place your information and carries more space to communicate your visual branding. Each panel can represent the product or service that your company offers, the back panel is where the contact information and map usually goes. Cover design is very important and should make your potential client want to open and read the...
read more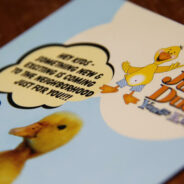 The quick and easy way to reach out to your customer without overwhelming them with too much information. The main challenge designing this type of brochure is to convey the message along with communicating the brand ideals all the while utilizing the very limited space that this layout offers. When you think of getting this type of brochure take a look at your text: if it doesn't fit on one page of Word document it will be too crowded and you might consider bi-fold or multi-panel type of brochure design. Using a post card to stay in touch and send holiday wishes while increasing your brand recognition. Inform your client about on-going promotions you have , make a discount announcement with this one page flyer. an 8.5×11 one-pager is great to give to clients at the trade shows or insert it in your sales kit....
read more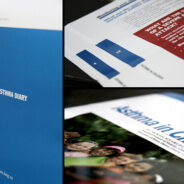 This category of brochure is more complex than any other and a significant amount of effort should be exerted in order to produce it. Collaboration between the client as well as the marketing researchers, graphic designers, writers and photographers is required to design an effective brochure . Below are the steps we went through to produce the brochure in the picture which was created for the Ontario Lung Association and Ministry of Health of Ontario. – Setting the goals and conducting competition research. Clarifying how future  brochure will be used and distributed. Setting the desired size. – Designing the brochure cover. Several graphic concepts corresponding to the set of goals and brand identity guidelines were produced to choose from. – Determining typographic system, color scheme and artwork/photography style. It had to adhere to the general accessibility standards and carry a multicultural feel throughout the design. – Choosing the paper – Developing the brochure layouts and print preparation of the final...
read more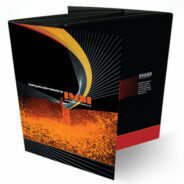 This is one of the most cost efficient and flexible brochure systems out there. It consists of a presentation pocket folder with business card slot and several inserts. Design of the pocket folder should communicate the brand identity of the company . The information about your company and products and services goes on the inserts. This brochure design allows your sale force to easily pick and choose what inserts should be in the sales kit for each particular meeting. Do we need a letter from the president, company's capabilities, manufacturing facilities showcase, detailed information on particulars, the product or service or a price-list? Get the corresponding inserts, stick them in the pocket and you are ready to wow your customer. It is also worth mentioning that you can get the pocket folder printed in large quantities at the professional printshop and save money by printing your inserts on the office laser printer. The difference between the regular stich-like brochure and presentation folder is that if something is changed in the line of products or services you offer there is no need to re-print the whole brochure , you re-print a one-page insert. To find out more and to see our portfolio call 647 271 7463 to set up a...
read more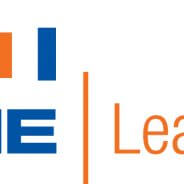 After a long, long time of effort and resources, we have finally launched our entire new brand!! Thanks to the amazing design you originated, we created the attached brochures, textbook covers (http://www.amelearning.com/academic/products), and email signatures (below), letterhead and ppt templates, and our finale…our new website (www.amelearning.com)! Check out the motion-graphic videos and content. And the email below to our community. Thanks for the contributions you made to set us in the right direction. Justin Joffe, HBA, MBA President and...
read more

We at Comfort Tour Canada have been using the services of New Design Group for 6 years now. We have always counted and relied on the professionalism and swift turnaround of all our projects. We are mostly impressed with the talent and creative ideas on the design and booking engine. We would definitely recommend New Design group to anyone looking to build or upgrade their website. Sincerely Al Qanun...
read more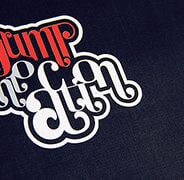 The Objective: YATI is a joint venture of The Lung Association and Health Ontario and they were looking to develop an identity campaign to reach out to the youth across Ontario.   It was essential that this new identity inspire youth to advocate, educate and promote health in their communities. The Challenge: We had to produce unity throughout all branding materials, from the logo, to the brochures down to the campaign identity.  All materials had to carry a strong message of health advocacy and in a way that connected with the Ontario youths. The Solution: New Design Group's first step was to create a logo that youth were drawn to.  It was a fun and engaging and carefree design which was a great success with the youth of Ontario.  We continued this vibe all throughout the campaign which could be seen in the brochures and posters used during the campaign.  The design inspired youth to be active in their communities and it was a logo they easily recognized as a symbol for health advocacy....
read more