Blog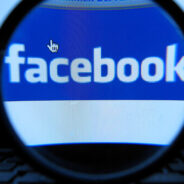 To begin with let's revisit some Facebook statistics because they are truly impressive.  Nearly one billion people use this social media website which makes it second only in popularity to Google.com.  In Canada over 50% of the population uses Facebook and other amazing statistics being pitched around the internet include the claim that half the Canadian population log onto Facebook at least once a day.  If you want a piece of the Facebook action to promote your business, then read on to learn more. Facebook is so popular because it has been around for a while (since 2004) and it's super easy to use.  By posting comments, photos and sharing links, your friends can see exactly what you are up to and how you are feeling on their own newsfeed.  Then your friends have three options – they can comment, they can 'like' by clicking the thumbs up sign, or they can share the post with others.  And so your news gets passed on time and time again to more and more people.  Of course if they are indifferent to your post they can choose not to take any action at all! Businesses want to use this social media platform as part of the marketing arsenal to get information about their products and services in front of as many Facebook users as possible.  They create a company fan page where they can post comments, photos and links just like any individual would with the aim of increasing brand awareness by: Creating fans.  People who like a company Facebook page can become a fan by simply clicking the 'like' button.  They will then receive future posts in their personal newsfeed.   And of course more fans mean that more people are seeing the company's information. Increasing the number of comments on their posts.  When a post gets plenty of comments the Facebook algorithm does some clever calculations and boosts the position of the post within people's newsfeed.  So the more fan interaction, the more likely other fans will see the post high up in their newsfeed. Encouraging sharing of their posts.  This is the most valued outcome.  When someone shares a company's post on their own timeline (homepage), all of their friends will see it.  And if the friends like it too, it will get shared again and again, working its way onto many people's newsfeeds. But although there are nearly one billion Facebook users, they aren't all going to follow a company or share its posts.  They won't just drift your way and start to 'like' you.  To successfully promote your business on Facebook you need a sensible strategy and time to implement it.  It's all well and good posting a few snaps of your products, but you will only create a community of followers if you are regularly delivering high quality, interesting posts that stand out from the crowd. In many instances businesses that are determined to create an effective Facebook presence hire a professional company to manage the posts on their behalf.  This is a far more efficient and effective approach because social media specialists know exactly what needs to be done, leaving the business owner to get on with the running of the company.  Let's take a look at a successful case study to illustrate this point....
read more
Social media has revolutionized interaction between people across the world.  A few short years ago no-one could have imagined that they would be sharing their favorite articles, news or photos with virtual strangers half way around the globe via a few clicks of a button. But that is now the reality of the world we are living in, thanks to social media.  We're talking Facebook, YouTube, Twitter, Stumbleupon, Pinterest, Foursquare and Instagram amongst many, many   others.    Take a look at some of the mind blowing statistics about social media in our earlier article. So does social media have a role in promoting your business to the masses?  There is certainly plenty of hype about these platforms for business promotion but don't panic if you haven't even heard of all of them.  You may be so busy keeping your business running smoothly that you just dabble in a little Facebook now and then to keep up with your distant cousin's news.  But it's accurate to say that the social media explosion is here to stay – so milk this marketing platform for all its worth to promote your business.  Believe the hype and don't let your business miss out on this modern marketing opportunity. Fundamentally social media is all about communities of like-minded people who share information about things that interest them.  This could be recommending restaurants and places to visit on Foursquare, commenting on a hilarious video on YouTube, sharing an informative info graphic on Pinterest or posting family photos on Facebook so friends can view them. Thousands of companies are now very active on social media websites in an effort to increase brand awareness, to nurture a relationship with interested parties and ultimately to increase sales.  But how can social media show a ROI for businesses? To answer that question you have to consider a few pertinent points relevant to your own business: Do you know which social media channel your target market uses? Whether your business is B2B (business to business) or B2C (business to consumer) there is a social media platform for you.  Many companies use LinkedIn to highlight their skills and to network with other professionals.  Facebook is great to reach out to consumers as is YouTube.  Until you define which social media the majority of your target market is active on, there's no point setting up your company profile – or it will be equivalent to talking to a brick wall. Have you got great information to share on social media? If you offer B2B services such as graphic and website design share images of your recent work – everyone knows a picture tells a thousand words.  If your business is B2C then share information about great new product launches and how consumers can get their hands on them. Are you willing to create offers and giveaways for your social media fans? One of the best ways to get followers to interact with your social media pages is to offer a discount or to run a competition.  Everyone likes to get a little special something and this kind of approach is bound to increase your following on social media websites particularly if it's a one of a kind offer. Will you bare your soul? To stand out from the crowd you can offer the...
read more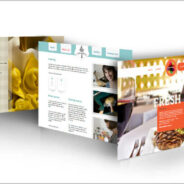 When you need to develop a website for your company you will no doubt have strong opinions about what you want even if you're no expert in website design.  As a consumer and website browser you know which websites appeal to you visually and those which don't.  You will have been pleasantly surprised by how easy it is to navigate around some websites and incredibly frustrated by others where you can't find one darned thing you need. If you reflect on the websites that you think are great you will realize that they meet certain criteria that all superbly designed websites should adhere to: They are exceptional looking with great use of images which help to sell the company's products and services. They have no annoying pop ups or irritating background music. They are well laid out and easy to navigate in a logical manner. The content is easy to read and pertinent information such as product details and prices are easy to find. It's clear how you can go about contacting the company for more information, to make an enquiry or to purchase a product. But here's the bottom line – good website design is no easy task.  The final product must meet the criteria above plus some.  It's not a bad idea to give a website development company direction by showing them other websites you like, but your website needs to be unique and tailored to you.  So bring your ideas to the table, but listen to what the professional website designers have to say. And here's how to choose between the different website design companies you may be considering. 1.     What is their expertise? Some web design companies excel at graphic design and can create a stunning looking website to blow your socks off.  But is the content worthy of the great images?  Have they employed sufficient search engine optimization (SEO) to ensure that the website ranks highly on the search engines? Other website development companies approach things from a far more technical perspective.  They are all for the search engines and will talk enthusiastically about SEO, inbound links and the need to monitor click-throughs and bounce rates.  Of course these are important – but is the look of the website enticing from the homepage and beyond? It is essential that you hire a website development company with expertise in graphic design, content writing AND SEO.  All of these elements need to be intertwined to create a fabulous website – they cannot be dealt with separately. 2.      What are their objectives? A great website development company will be very clear about what your new website needs.  These objectives should include the following: To create a website that intelligently contains sufficient detail to please readers who want to know everything without overwhelming those who prefer to skim pages to see if the company can offer what they want. To use short blocks of text broken up by photos and bullet points to make the pages a far easier online read. To place great client testimonials prominently on the website as these will help persuade a visitor to become a client. To make it easy to find prices.  There is nothing more off-putting for a potential customer than having to enquire for prices unless absolutely necessary (for example...
read more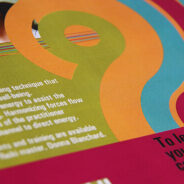 By definition a brochure is a small booklet containing information and images about a product or service.  You may think that in today's age of the internet and social media marketing that a brochure is a luxury you don't need to invest in.  But think again.  When someone contacts you and asks for information about your products, how will you respond?  If you are at an exhibition and an enquirer wants to take some information away with them, what do you give them? Even in our technological age, a business will come unstuck without a professional brochure.  An email text to a potential client listing your product features will just not do.  An in-house printed Word document handed out at exhibitions will look shoddy and fail to impress potential clients who are being bowled over by your competitors' eye-catching and good looking professionally-printed brochures. There really is no escaping the need for a brochure to promote your business effectively and professionally in a variety of situations.  So ensure you incorporate the production of a brochure in your marketing budget and be clear that a brochure to promote your business must be: professionally designed and printed, memorable, and clearly retain your brand identity persuasive and clearly explain your key messages differentiate you from your competitors A professional graphic design team will take time to understand your business, understand your goals and how you want to use your company brochure.  It must be fit for its purpose –appropriate to your business and appropriate to its use.  A brochure to match your business: You may like the idea of having a luxurious, top-of-the-range A4 brochure packed with thick, glossy pages and sporting a linen paper stock cover with raised print.  It could be spot on for a real estate company selling million dollar homes, but would be wholly inappropriate, and a waste of money, if you are selling DIY tools.  At the other end of the scale your brochure could be a simple bi-fold or tri-fold brochure created on lighter paper – just because it's not the all-singing and all-dancing type of brochure, does not mean it can't look highly professional, enticing and get your message across clearly to your target market.  If you are operating a Not-for-Profit organization a simpler brochure will be a far better use of donated funds.  Your donors would prefer to see their money spent on the good cause rather than on 'ooh-ahh' fancy brochures printed on chameleon paper which changes its metallic color depending on the angle of the light. A brochure to match its use: Your business brochures may be used in a variety of situations, and in each one may need to be slightly different. Exhibition Brochures:  these are designed for hand out at exhibitions to interested parties who can then read up more about your product and services in their own time.  They should reinforce the messages that you conveyed face-to-face. Sales Support Brochures:  similar to exhibition brochures these summarise the pertinent facts about your offerings.  However these can actually be used by sales staff when pitching to a potential client – they normally have larger headlines, font and photos. Point of Sale Brochures:  these types of brochure are displayed typically at point of sales areas such as in a hotel /...
read more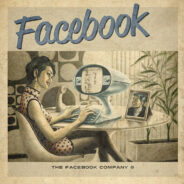 If you're a Facebook fan, chances are you spend a good part of your leisure time checking out what your friends have been up to, uploading photos and updating your status.  Maybe you prefer Twitter and enjoy following celebs and reading their opinions via their tweets.  Whatever your preference it has never been easier to be social. So what about your business?  Should you get on the social media marketing bandwagon? Many advocate social media as a marketing tool for businesses.  In fact if you read some articles you may feel that you will never sell another product if you don't have a great social media presence.  Although this is highly unlikely, lots of potential customers are open to learning about new products and services via social media.  Since the social beast is just getting bigger and more popular by the day, it makes complete sense to join the thousands of other businesses who have already carved out a niche for themselves on social media sites. But let's get one thing straight: good management of social media takes a lot of time.  If you think a great social media marketing campaign needs no more than the posting of a few thoughts and the occasional photo, then think again.   A great campaign needs good, regular, interesting posts that link back to your business website.  Yes it takes time, but when managed well, people will start to remember your brand and share it with friends, who may share it with other friends and so on.  This is why social media marketing is so attractive to a business owner – it has the potential to result in extensive brand exposure. When you want an effective social media presence for your business, make sure you have enough time to do things properly.  If not then the most sensible solution is to hire professional social media experts to manage your social media marketing campaigns.  Using a professional company can be far more cost effective:  they know what they are doing, will give your marketing campaign a professional finish and can get you far better results especially if you're mistaking your tweets for stumbles and pins for wall posts. A professional social media company will help you develop your own social media marketing strategy, taking into consideration the following: 1.     Number of social media sites If you optimistically decide you want to grow a social media presence on 20 top sites, there will be far more work to do than if you concentrated on 2 or 3.  Think very carefully about your type of business and which social media sites you feel will work for you.  Social media statistics, which are scattered all over the internet and are changing by the hour, show that: Facebook still leads the way as the world's favorite social media site with more than 1 billion registered users.  Used religiously by many to keep up to date with friends. Twitter has over 520 million users.  Short 'tweets' are posted to update followers – around 340 million are sent each day. YouTube – 4 billion video views are seen on YouTube across the world each day. Google + has grown to around 400 million users. Pinterest has around 25 million users and is the third most popular social media site...
read more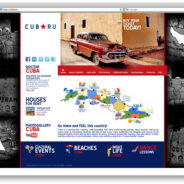 Every business owner dreams of having a perfect website with remarkably low bounce rates and exceptionally high conversion rates.  This is no small feat so whether you are creating a new website or improving an existing one, work with a professional website design team and follow the guidelines below.  Each improvement will help your website inch closer and closer to perfection. First Impressions:   You have only a few seconds to impress a visitor when they land on your home page. It should be professionally designed, eye catching, well branded and have a simple, tidy layout. Turn off corny music and get rid of any pop-up adverts or flashing gimmicks – they are not as effective as one may think. Bring your important messages to the homepage concisely.  People tend to skim when reading looking for keywords that are important to them.  If these don't jump right out from the page, they will come to the conclusion that you can't deliver what they want and will bounce right off. Navigation:  Make it as easy as possible for visitors to navigate around your website.  People like to know where they are and where they came from.  A navigation maze is a turn off. Avoid layers upon layers of pages and don't duplicate content on separate pages.  Avoid creating links to static PDFs.  People can't interact with a PDF and the normal 'back' button can't be used so momentum is lost.  Don't be lazy – recreate the information within a proper website page. Content:  Online reading isn't easy and people don't automatically read from left to right.  They are more likely to scan each page to see what you offer.  Ensure your content is of the highest quality, uses commonly used words and is concise. Focus on the main messages.  If you offer too many options the visitor won't know what to choose and so will choose none. Get the content professionally proof read.  There is no excuse for errors. Break up chunks of text to make those keywords pop out by using: Short paragraphs Headers and sub headers Bullet points Varied font – bold, italics Write numbers sensibly to improve ease of reading:  100 rather than one hundred;  9 billion rather than 9,000,000,000 Include 'Read More' buttons for those who want to read all the fine details, while keeping the main page short and sweet. If you think the font may be a bit on the small side, then it probably is!  Enlarge it. Photos:  Images are essential to break up text and to create a website that is visually appealing. Always use professional images. Use images relevant to the text to reinforce your messages. Call-to-action:  Place your call-to-action buttons above the fold.  The less a visitor needs to scroll to find them, the more likely they are to take action. Have a Contact Us button on every page. Include a Customer Service section so customers can call a real person to discuss their questions. About Us:  Tell people about you, your company, your background and philosophy.   New visitors like to know who they will be dealing with. Social Media:  If you have a social media presence (as of course you should) include the relevant buttons on your webpage, above the fold rather than hidden in a footer. Search Engine Optimization:...
read more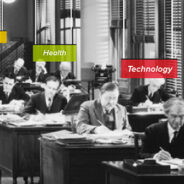 In the good old days, marketing was all about adverts in glossy magazines, newspapers and on billboards, commercials on television and radio, and mail outs delivered directly to homes.  There were no other options.  However today many people spend much of their free time on the internet so they are more likely to learn about new products from browsing websites, from online adverts or via friends' recommendations on social media pages. So when your business has a limited budget, should you focus on traditional marketing or put all your eggs into the online marketing basket?  In 2012 over 60% of all adults worldwide were using social media, and many people automatically turn to the internet to give them 'expert' advice on the products and services that they are considering buying.  They are influenced by reading customer reviews and take into consideration what their friends recommend on social media. But is traditional marketing as dead as many would have you believe?  Some seem to think there is absolutely no value in paying for a TV or newspaper advertising campaign.  They are confident that online advertising and promotion via social media and blogging is the only way forward.  In fact it has been reported that many CEOs are pulling the rug from under traditional marketing as they don't believe they are seeing a good return on investment – and all the hype about online marketing seems so enticing and of course, has lower upfront costs -highly attractive to the financial directors. Whatever you have read, the only reliable answer to the question about where you allocate your marketing budget is mind-blowingly simple.  It depends utterly and wholly on your target market.  If you know that your target audience read newspapers and listen to the radio, then these are the media tools to focus on.  If your targets are more active on the internet and specific social media channels then these are the way to go. You don't need to employ pricey consultants to figure out who your target market is.  You know your products and services inside out and back to front.  You know who they were designed for, and who they will appeal to.  So your marketing strategy must aim to reach those targets.  And hey, here's a pioneering idea – you can combine both traditional marketing and online marketing into one strategy! Don't be fooled by articles that fall firmly on one side or the other.  Traditional marketing is a long way from extinct for the very reason that it still works – when appropriate for your target market.  Use a combination of old and new to get the very best exposure for your company and your products.  And when you are considering your strategy think about some of the pro's and con's of both traditional and online marketing. Traditional Marketing The Pros: Effective:  When an advert is intelligently different from all the rest, it can become a talking point.  Who can forget the brilliant Wonderbra billboard advertising campaign featuring Evan Herzigova wearing a push-up bra with the slogan 'Hello Boys' – widely acclaimed as causing a number of traffic accidents because male drivers were too busy gazing at her attributes. Long lasting: When you take out an advert in a glossy magazine, you know that this will be...
read more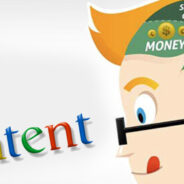 There are many articles about how valuable blogging is for your business.  Many advocate in favour of blogs and see them as the golden goose that will lead more traffic to your website as part of your search engine optimization (SEO) or will enable you to make an income by offering advertising space on your blog page.  While these are both true to a certain extent, don't imagine that posting a few blogs here and there will make all the difference.  An effective blog takes time and effort to improve your search engine rankings, and you can only start to think about offering advertising space on your blog page if you have hundreds and hundreds of followers. But here's the nub of the matter.  If someone stumbles upon your blog, what will they find?  If, in your excitement of cobbling together some basic text with a smattering of keywords you have forgotten to make the blog interesting for your audience, quite frankly it's all been a complete waste of time. Yes, you may rank slightly higher in the search engine results if you have plenty of blogs associated with your website, but be aware that the search engines are canny enough to differentiate between well written information, spammy content and a complete mish-mash of badly constructed text.  And if your blogs are seen as poor, the search engines won't take them seriously. Unless you want to blog to entertain and educate your audience there's little point in starting.  If you are creating keyword rich blogs, which are actually yawn-provokingly boring or badly written, your reader isn't going to be very impressed.  In fact, they may read a paragraph or two, and then just head off elsewhere.  An unhappy reader equates to one who will not convert – they won't sign up to your blog, they won't check out your website and they certainly won't think your blog is one to waste their time on in the future. So if you want to jump on the blogging bandwagon, welcome aboard.  But remember – there's no excuse for sloppy writing. Your Blog Writer You may be an expert in your field, but if you don't have a natural skill with the written word your blogs will be weak.  This is why many companies employ freelance bloggers to help them, which is a great idea.  But bear these points in mind: You get what you pay for:  If you want to use a freelancer and are planning to pay peanuts, your blog content will appeal to monkeys but no one else.  Have you ever read a blog that is very poorly written, has no direction and is barely comprehensible?  Then at a guess, it could well be that someone has employed a high throughput blogger for one dollar per article.  Some businesses truly believe this is the way forward.  They advertise for bloggers with strict guidelines such as 'I will pay $1 for every 500 word blog and require 10 blogs per day, every day, for the rest of your life,' or other such nonsense along those lines. I mean, come on.  If someone is getting paid a measly dollar per article, are they going to do some good old-fashioned research?  Are they going to plan the structure of the article, ensure...
read more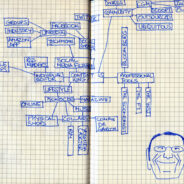 For your website to rank highly on search engine results it must become a search engine magnet.  You must employ carefully thought out tactics to ensure it is not overlooked by the web spiders that the all powerful search engines use to find out what exists in the big wide world of the internet.  In short, it must be search engine optimized. One key area that SEO experts can help with is in the creation of SEO friendly website content.  But great SEO experts will also ensure that it is audience friendly.  So how do these sought after SEO experts help you to achieve this? Identifying Keyword Phrases The main element of SEO for website content hinges on the keywords used within the text.  To identify appropriate keywords, or more accurately, keyword phrases, you simply need to think as your potential clients do.  If someone is looking for a great catering company to provide mouth watering dishes for granny's 80th birthday in downtown Toronto, you can bet your bottom dollar that they won't conduct a Google search using the words, 'reputable establishment providing excellent quality meals for parties'.   It's far more likely they will search for, 'Catering Company for birthday parties in Toronto' or words along those lines. And this is how you begin to identify your keywords.  Get into the mindset of your target market and think as they do.  Narrow down a list of keyword phrases that you believe your target market will use when searching for a company like yours.  When you work with a professional SEO company, they will review the proposed keywords to see how appropriate they are and how well they can help in the rankings.  They will use professional software to narrow down the keyword phrases and to decide upon the final ones to incorporate in your website content. Consider the example above, a keyword phrase of 'Catering Company for birthday parties' while accurate would be far too broad.  Even if your website did appear high in the rankings, it would be of absolutely no use to someone living outside the Toronto area.  This is where the SEO experts can advise and guide you.  A far better keyword phrase would be 'Catering Company in Toronto'.  You want targeted leads to find you, ones whose requirements you know you can meet, and exceed.  If someone is looking for a catering company in Toronto and your website shows on page one of the rankings there is a high probability that they will click through to see what you have to offer.  And if they like what they see, they will contact you for more information or to make a booking. Positioning of Keyword Phrases  Meta description and H Tags Once the keyword phrases are identified, the SEO experts will start to integrate them into the less visible parts of your website.  They will cunningly incorporate them into all manner of things such as the Meta title and Meta description which are short sentences to describe your website and its offering.  These are critically important because these are the words that appear in the search results.  These phrases need to attract the would-be client by showing how closely your offerings match their requirements, and must be sufficiently persuasive to encourage the client to click through...
read more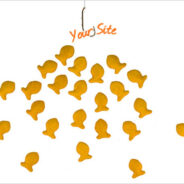 The importance of inbound links for websites is much talked about and a lot of time and effort is devoted to creating them. So why the big fuss? Well an inbound link is created when an external website creates a link to your website. These links are highly desirable because they improve your website ranking in organic searches. Inbound links carry weight with the search engines because they are seen as endorsements of your site. The more endorsements your website has, the more notice the search engines take, and the higher up the search results your website will go. These inbound links tell the search engines that you have a popular, high quality website. If a website from an industry leader creates a link to your website, this is something to be rightly proud of. Google has already identified the industry leader website as an authority in their field – in part because they already have a high number of inbound links of their own – and now they are giving their approval to you. Google and other search engines are determined to provide the most relevant results to any internet search, and if your website has a lot of support via inbound links, they conclude that your content is valuable and worth putting towards the top of the results. It is therefore essential to include inbound link creation in your website search engine optimization (SEO) strategy if you want to improve the chances of people finding your website. Here are some simple tips about creating great quality inbound links, which SEO experts can effectively implement for you: Create Outstanding Content. This is the fundamental requirement for generating inbound links. External websites link back to yours because they like your content and want to share it with their readers. This will never happen if you don't have excellent, interesting content, which is perfectly written and above all, engaging and different from the rest. So make your content worth sharing with others. Your content may take the form of informative web pages, articles, blogs, white papers, e-books, videos and press releases. Tap into each and every one of these options to create more opportunities to generate inbound links. Define Your Target Market. You understand your key target market and you need to determine where to post your content to get the most interaction with others. If your target market is younger, then YouTube and other social media are a must; if you are issuing highbrow articles for a scientific or technological audience, then post to appropriate directories or forums. Promote Your Compelling Content. You need to get your compelling content in front of as many people as possible in the hope that some will like it, share it and thus form links back to your website. Every time you promote your content via the channels listed below, don't forget to include a link back to your website or you will not be building inbound links, merely entertaining your audience: • Post information and articles on directories • Post videos on YouTube • Write interesting blogs, articles and white papers and post them on your website and social media pages • Contribute to active forums and include an inbound link to your website in your signature (so long as it complies...
read more