Blog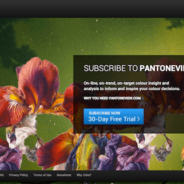 Used creatively within a marketing design, colour can't help but call out to consumers – it is the first thing registered by the brain.  Every great designer understands the psychology of colour and how it can affect people's moods and emotions.   Consequently choice of colour is critical to ensure marketing materials send out only the right messages and persuade consumers to buy. Pantone has recently launched PANTONEVIEW.com – a unique and affordable online subscription service dedicated to the world of colour for designers and creative industries.  Based on 75 years combined experience, Pantone and View Publications decided to create PANTONEVIEW as a one-stop source of invaluable inspiration and direction for creating colour strategies that work. When creating branded materials for a business, the choice of colour will dictate if the target market reacts favorably to them or not, and so has a direct bearing on resultant sales.  Colour decisions are complex and PANTONEVIEW .com provides insight into current trends in colour use across different industries in different locations. PANTONEVIEW.com aims to help inspire designers visually by providing access to the work of talented photographers and colour experts so that they gain a much deeper understanding of the use of colour in design.  Subscribers join a community of colour specialists across the world and will receive invitations to webinars and events where they can hear all the latest news from the PANTONEVIEW.com team and invited guests. This inexpensive digital service is ideal for anyone in the design industry who wants key colour insights and analysis to help them stay on top of their game and to network with renowned colour experts across the...
read more
Language is constantly changing and being updated as new words and expressions become incorporated into our everyday speech.  For over a billion people, 'like' is inextricably linked with Facebook usage and 'tweet' no longer refers simply to the noise a bird makes .  There are a host of new great words that are emerging from the world of marketing and consumerism – they may not yet have chalked up sufficient citations to merit access to the English speaking world's dictionaries but keep your eyes peeled and you will be seeing these terms in common use more and more. Appscription:  this refers to the use of health and fitness apps to assess and improve health and to monitor results.  It is derived from 'application' plus 'prescription'. Citysumers:  consumers from the city.  They tend to have more disposable income, be more chic and refined, and demand much more than non city dwellers.  In part this is due to the fact that a teaming metropolis has so much to offer – the more choices, the more choosy the citysumer. Curiosity Quotient:  just how curious are people about your brand?  This term was created by journalist Thomas Friedman in 2007, who stated that Curiosity Quotient + Passion Quotient > Intelligence Quotient.  Simply put, consumers who are curious and passionate about your brand will react more strongly to it than based on rational thought alone.  Custowners:  enthusiastic and wealthy customers who long to be owners.  They are looking to invest in their preferred brands. Gamification:  the application of game design philosophy to other applications to make them a more enjoyable and fun experience for the user.  Foursquare has harnessed this nicely by offering games which customers can play to receive rewards – which are used to entice the customers to return again and again. Goodvertising:  advertising gone good.  Author Thomas Kolster created this term in 2012 for his book by the same name, which preaches creative advertising that cares and is based on key principles such as generosity, insight, transparency and full commitment. Meta-luxury:  really, REALLY luxurious.  In fact a luxury which surpasses all other levels of luxury.  This term was created by the branding company Interbrand, who believes that the term 'luxury' is so overused, it no longer has the capacity to differentiate between the slightly indulgent and goods or services which are completely out of this world. Pin: no longer just a small, pointy piece of slender metal to fasten things. With the phenomenal rise of Pinterest, 'to pin' is now synonymous with posting a picture to a virtual Pinterest board. Presumers: consumers who are there in the 'pre' stages of a company before it is up and running.  They want to help fund, drive and promote the company and its products and services before they have even been created. S-commerce: social media at its most powerful.  A term which encapsulates e-commerce sales generated via social media websites such as Facebook, Pinterest and Twitter. These are just a selection of the newly emerging words which reflect our culture of consumerism and social media and the associated marketing opportunities.  Their use is likely to become more widespread, and there is no doubt that there are plenty of new words following hot on their...
read more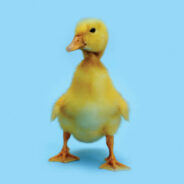 Big companies have been using mascots for the soft sell and to improve brand recognition for many years – just think of Ronald MacDonald who has been around since 1963.  However many newer companies, including smaller ones and start-ups, are no longer satisfied with just a great logo for their brand – they too want a mascot. Mascots are typically cartoon characters that pop up on publicity material, in commercials and even at events when someone volunteers to dress up in the mascot costume to entertain the crowds.   In today's touchy-feely social media society many companies, even those that offer practical services such as car insurance, are opting for fun characters to give their company the warm, personal touch that is far harder to achieve with just a sophisticated corporate logo. A well exhibited mascot will become the recognizable face of any organization.  There are several reasons why mascots help to increase brand awareness: The cuter, funnier or more unusual the mascot, the more it will be remembered by the public A mascot can be reinvented in a variety of guises to suit all manner of marketing needs Advertising campaigns are often more entertaining when a mascot is used, and a witty TV commercial featuring a moving, talking mascot may soon find itself shared on YouTube and Facebook As a great example of how to create and use a company mascot, consider the Canadian company 'Just Ducky Yonge Kids'.  They wanted an appealing and unforgettable mascot for their children's indoor playground.  They were up against plenty of competition in the area and wanted their brand to get plenty of recognition. They approached the branding specialist company New Design Group in Toronto with the brief to create a child-friendly logo and mascot which would become the memorable and friendly face of the business, and could be used in various marketing channels. By taking into consideration the name of the company and the target market, the main logo was created using a cute and welcoming yellow duckling, with his wings wide open to beckon in the crowds.  Ducky has his own unique identity with a big grin, two pink cheeks and he is seen wearing his favorite pair of blue spotted shorts.  To complete the logo, the company name was added using a bold font in bright colors. After completion of the logo, the graphic designers were then able to take Ducky and design him to participate in all manner of activities which could be used in different marketing materials.  He was showcased as an artist, a musician, a footballer and playing with hoola hoops.  He was also designed in a birthday party mood wearing a colorful party hat and holding a birthday cake and a bunch of balloons. Once the Ducky mascot was prepared in his different roles, he was put to good use.  Birthday party Ducky is used to advertise children's birthday parties and also appears on the party invitations.  On the website, Ducky is seen in all of his different roles, reinforcing the written message that kids can enjoy music, art and dance at the Just Ducky Studio. Ducky also puts in a strong appearance on Twitter and Facebook.  When Just Ducky introduced karate classes, who should be there to promote them other than the Ducky mascot?  He...
read more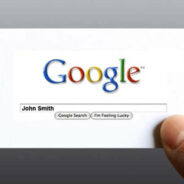 Even in today's technological age, don't overlook the importance of having a good quality, branded business card.  There will always be occasions when you meet potential clients face-to-face whether you are giving a quote for a service or talking to them at a trade show.  When you have made your best effort to impress them and to explain in detail why your company is the right one for the job, it would be a crying shame to let them walk away empty handed – they will simply forget your name within 10 paces and by the next day will be a little hazy about the name of your company.  Don't take it personally – people have such busy lives it's a surprise they remember anything! This is where the beautiful simplicity of the business card comes into its own.  It is primarily a physical aide memoire for your customers so they can remember who you are and which company you represent. As a minimum, your business card must display your company name and logo, your name and your position within the company.  By including your personal and general contact details, you can be sure that interested clients know how to get hold of you.  All of this information must appear legibly on the business card which should be the size of a credit card – this is still the preferred size simply because it slips into a wallet and is easy for the customer to keep hold of. But a perfectly formed business card can also be used to deliver far more than just the company's contact details.  It can be designed and created to become something memorable and so visually appealing that people want to get their hands on it.  Of course this entirely depends on your business.  If you deal in divorce or offer funeral services you may wish to opt for a formal and traditional approach:  corporate colors, tasteful logo, and simple font printed professionally on a great quality card. However if you offer graphic design, photography services or even sell coffee, the sky is the limit when it comes to designing your business card.  There are many creative business cards in circulation and if you want one too, then do your research.  There are coffee companies whose business cards are in the shape of a coffee cup, photographers whose card looks like a camera and barbers who have cut-out cards in the shape of scissors.  If you want a really creative business card to capture the essence of your company, then work closely with the graphic designers and print house to get something that sums you up nicely. And talking of graphic designers and print houses, don't even think about cutting corners – the design, the type of card used, and the printing of your business card must all be completely professional.  Skimping on the quality of the final card just won't do whether it's a simple card or a fancier cut-out.  This strategy is doomed for failure because clients won't be impressed to receive a flimsy, amateur looking card when they have just been given a glossy, snazzy version from your main competitor.  Following their logical thinking that the company with the best business card is the most trustworthy and financially secure, you are...
read more
Many articles on social media marketing for businesses focus on just the big names:  Facebook, LinkedIn, Twitter and the up and coming Pinterest.  But there are literally hundreds of social media websites which seem to be popping up with alarming frequency and which are all vying for the attention of users and businesses.  While these don't have the same kudos as the big boys, time will tell if they will grow up to become serious competition.  Here's the lowdown on some to keep a keen eye on which seem to have real potential and specific advantages for the marketing of businesses: Foursquare Foursquare is a social media network on the up which should definitely be on the radar of businesses.  Foursquare is plain and simply all about encouraging new customers to walk through your doors.  It's a phone app and a website and was launched in 2009 and now boasts a community of 25 million people. So here's how it works: The Friends tab:  Someone visits a restaurant, a museum, a local store or hotel and can 'check in' on the app which shows other friends where they are.  If they love their experience they can add a recommendation. The Explore tab: People use this when they need inspiration about where to go.  The Foursquare search engine provides personalized recommendations of places to visit in a certain locality and users can check out what others think. From a business perspective, this is a great opportunity to get word-of-mouth recommendations out to thousands of people who are merely a stone's throw away from the business location.  Nearly 1 million businesses are currently on Foursquare and this number is only set to rise. If you want to jump on the Foursquare bandwagon, here are a few simple steps to get you started: Claim your business location.  Your business may already be listed so check this out.  If not you can 'add this place'. Categorize your business.   There are 9 main categories to choose from including Arts & Entertainment, Nightlife Spot, Shop & Service and Travel & Transport.  Most businesses will easily find the most appropriate group for them. Create a Foursquare page for your business which users can choose to follow. Interact with clients by sending updates, engaging tips, deals or coupons and make sure the information is visually attractive. Add the Foursquare icon to your website so website visitors know you are active on this social media platform.  Use a Foursquare icon sign physically at your real life locations – the more visitors understand your business is Foursquare-active, the more likely they are to rate you and leave recommendations for others to read. Google+ Launched in 2011 the aim of the Google+ social media networking site was to allow users to share their common interests with family and friends – so no real difference to all the other social media websites!  But the saving grace is that back in December 2012, Google launched a new improvement:  Google+ Communities.   The Communities button allows people to create a new community or join an existing one, where they will find like-minded people who share the same passions and want to share tips, videos and photos about a specific area of interest. This opens up interesting opportunities for businesses.  A business can choose to...
read more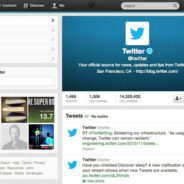 Launched in 2006, Twitter is a social media platform which now has more than 500 million registered users and is second in popularity only to Facebook.   Its name was specifically chosen by creator Jack Dorsey as it means both 'chirps from birds' and also 'a short burst of inconsequential information'. For some people, that's all Twitter is – inconsequential information packaged in short messages (tweets).  For others it's their lifeblood.   Diehard fans use Twitter to send regular tweets to all their friends (followers) to tell them what is happening in their personal life and globally.  Each of these tweets is capped at 140 characters so it has to be short and to the point.  Twitter has been described as text messaging by social media which is spot on – nowadays Twitter is being used more and more on smartphones and tablets when people are out and about – but unlike text messages, each tweet is seen by 100's or 1000's of followers, or in the case of Justin Bieber, by his 36 million or so followers. Should your business be Tweeting? Twitter is a free marketing channel with billions of users and should be considered seriously when putting together your business marketing strategy depending on your target market.  Twitter is used more or less equally by men and women in Canada, with the majority of active users falling below the age of 35.   If that matches your target market profile, then consider Twitter to help increase your brand awareness and to direct people to your website.  The clever use of Tweets will definitely help improve your website inbound links and the more you tweet the more followers you will get. But as with all social media, tweeting takes time and it will be a while before you create a merry band of followers.  Many companies opt to hire a professional company to manage their Twitter account so they see the most effective results possible. Whether you go it alone or use the professionals, here are some tips about how to start up your Twitter account for your business: Profile Page Twitter has moved with the times and now, as on Facebook and LinkedIn, a company can set up their own brand page. This has advantages over individuals' pages because they look slightly different, the company logo and tagline can be added, and the company has some control over where the tweets appear in the newsfeed. Alternatively, if you are influential in your area, set up an individual page where you can tweet on behalf of your company.  Apply to Twitter to get your identity verified. Start Following Twitter is all about being open and sharing.  So find businesses and people in your area and start to follow them.  Often they will then start to follow you.  Not only does this help your connections, it also lets you see what the competition is up to. What to Tweet?  You need to tweet about your areas of expertise.  Now that might sound like a tall order in a short 140 character tweet, but think of it as a taster phrase.  Mix up tweets about your own news with links to general news items in your field, links to your blogs and links to your articles on other directories.  And to make...
read more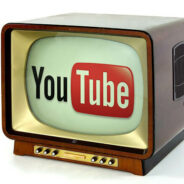 In early March 2013 Google proudly announced that YouTube had reached 1 billion unique visitors to the website every month.  That's a hellava lot of folk who all enjoy uploading and viewing video clips on this video-sharing social media website.  It may not be the only video-sharing website out there, but it has well and truly cornered the market. YouTube was launched in 2005 and was swiftly purchased in 2006 by Google who clearly saw its potential – or maybe they took a peek at their crystal ball to check out just how big YouTube would get.  Nowadays YouTube is synonymous with video viewing.  Videos don't have to be high quality to get viewed, shared and commented upon.  In fact  those that get the most views tend to be funny, unusual or downright cute – think sweet kittens playing with loveable puppies, toddlers dancing to their favorite song, or adults (invariably male!) getting up to mischief which habitually ends in a fall and an amusing amount of pain. So is this website really an appropriate forum on which to promote your small business?  It's fair to say that many businesses overlook this platform as they believe they can't produce videos to compete with the cute, fun, lightweight videos that go viral.  PSY, the Korean singer, has become globally famous via YouTube with his ridiculously catchy song 'Gangnam Style' which has been shared nearly 1.5 billion times on YouTube – and still counting. But tuned in businesses realize that YouTube does have a place in their marketing strategy.  The aim isn't to go viral – who could cope with that kind of demand?  But it is about getting your brand in front of as many potential customers as possible.  And if people are browsing YouTube the only businesses which stand a chance of getting seen are those who upload their own promotional videos. YouTube can work for business promotion because: People are different.  Some enjoy reading every word in an informative article, mulling over the sentence construction, the message and checking that they really understand what the author is saying.  Others just like visuals.  For these people, a short, sharp, two minute video or eye-catching presentation will talk to them far more than any witty article. Many people use YouTube as a source for expert advice.  YouTube videos can provide visual answers to questions.  If someone wants financial advice in Canada or information about a great dental clinic in Toronto, YouTube can provide the answers.  Getting your company video on YouTube will ensure that you are there for the viewing. People like to see where they are going.  If someone is planning a holiday to a great resort or a day out with the kids at a children's playground, YouTube can show them the reality of the destination. When you are planning to use YouTube as part of your company marketing strategy, follow these simple points and you can't go wrong: 1.     Create a Branded YouTube Channel.  This is simply your customized area to house all the videos you upload.  It can be branded with your logo, provide background information on your company and a link to your website.  Interested viewers can also subscribe to your videos at the click of a button. 2.     Create Great Videos.  This is by...
read more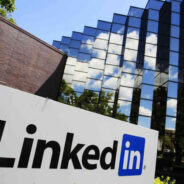 Don't write off LinkedIn as the social network site just for professionals on the look-out for their next great career opportunity.  Times are a-changing and LinkedIn has been savvy enough to modify itself to ensure it is a real contender in the social-media-for-business-marketing arena. In the Good Old days LinkedIn was launched in 2003, and since its inception it was very much seen as a website designed for professional networking.  A platform where an individual could advertise their skills and know-how in the hopes of securing a new job, being approached for advice or being head hunted.  It was definitely a social networking website for personal and B2B (business-to-business) networking. Keeping Up with the Joneses Fast forward to 2013.  LinkedIn now has over 200 million members in over 200 countries and Canada accounts for 7 million of them.  LinkedIn has clearly decided to keep up with the Joneses, a.k.a Facebook, and has subtly changed the look, layout and use of the website which now has company pages and more emphasis on visitor engagement. By incorporating some of the great features seen on Facebook and Twitter, such as sharing, liking and commenting on posts, LinkedIn has become a far more interactive social network.  Companies can set up their profile page and then post interesting information about their products and links to relevant third party news, allowing this platform to be used successfully for B2C (business-to-consumer) marketing. How can LinkedIn help B2C marketing? The rationale behind using social media for B2C marketing is to connect with consumers, giving them the low down on your company and enticing them to like your brand and maybe even buy some products from you.  If they like what they see, they will spread the news by sharing your posts so that more and more people will be exposed to your brand and company news. The LinkedIn Company Page – This page can be customized to each company with a logo and signature photo.  Then each section can be populated: Services – The products and services can be listed along with full details, images and links to the company website – truly an online brochure of all you have to offer.  Create a 'Special Offers' section which summarizes the offer they will receive if they click through to your website. Recent Updates – This section is for posting great items to catch visitors' attention.  It could be a photo, an article, news or one of your great offers.  By linking the posts back to the company website an inbound link is in the making.  Alternatively poll your customers to see what they like or what they want – a fantastic way to connect with your consumers and which also generates some useful insight into the desires of your target market. Join Groups – There are many various groups on LinkedIn from start-ups and real estate to hotel professionals and the fashion industry.  Group members clearly have interest in their chosen field and if you find the group most relevant to your products and services, then join the group and start a discussion.  It's not recommended to go down the brazen self-promotion route or group members will merely ignore you.  But posting a discussion about an interesting topic relevant to your business will get you noticed –...
read more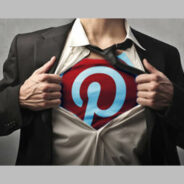 If you had the opportunity to market your business directly to thousands of people already interested in your niche, on the fastest growing website in the world, would you be up for the challenge?  If the answer is a resounding yes then check out Pinterest. Pinterest is a relatively new social media site which was launched in March 2010 and its claim to fame is that it is the fastest ever stand alone website to reach 100 million monthly unique visits.  It now has over 12 million users with over 80% being women and is the third most popular social media website after Facebook and Twitter. Pinterest is an online bulletin board and is completely and utterly all about images.  People can pin photos, images, videos and info graphics from a website or by uploading them directly.   These pins go onto a virtual board and when clicked on will direct the viewer back to the associated website.  Boards are practically organized into specific categories such as design, art, health and beauty, travel, history, cars, celebrities – in fact you name it, there will be a category for it. And here are the interesting facts for businesses: 1.     Targeted market. Pinterest users will search boards by topic to see what new things have been pinned.  If a business pins their news on a specific board, it will be directed straight to the people who are interested in that category.  Increased exposure.  Great pins which are appreciated by other users will get re-pinned onto a new board, 'liked', or commented upon.  84% of activity on Pinterest is re-pinning which is great news for businesses – rapid sharing of their pins will quickly result in increased brand awareness. Loyalty.  Fans of a company can choose to follow its boards ensuring they are kept up to date with all the new pins. Showcasing work.  For many design businesses such as fashion, garden and interior design, and graphic artists, Pinterest is the perfect platform to showcase their stunning portfolios.  It gives potential customers the chance to check out their work before deciding whether to contact them.  Don't fret if your business offers less photogenic opportunities – there will always be an image to support your message and to stimulate interest amongst the Pinterest users. Referral traffic generator.  For companies with a strong presence on Pinterest, this website is proving itself as an important referral traffic generator. Increased sales.  Many users browse Pinterest to look for inspiration for their next purchase – on average product orders generated via Pinterest are double those from Facebook. As a business owner, Pinterest could very well be an ideal platform to promote your company and products.   Request a free consultation with an experienced social media management company who can help assess your product, your brand and your target market and to decide how best Pinterest could work for you. Whatever the decision, the key points for a business setting up on Pinterest are: Ensure your company Pinterest profile is fully completed. Don't pin everything on to one board – create several boards in categories that describe your products and services. Follow others who may then start to follow you back. Make sure your pins are always top notch – using great, interesting or even unusual images.  The more your...
read more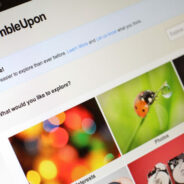 You may already be tapping into social media such as Facebook, Twitter and LinkedIn to promote your business and to create a community of followers who enjoy your posts and snap up any offers you advertise.  But do you know if your target market is stumbling? StumbleUpon is a social media site unlike the others.  It's like free falling between different website pages which are pushed the user's way based on areas they have expressed an interest in.  As StumbleUpon explains, it is "a giant collection of the best pages on the internet…. We recommend great websites, photos and videos."  If your target market uses StumbleUpon it makes perfect sense to use it to get some exposure for your business. Some specific advantages of using StumbleUpon as a tool to promote your business are that it directs traffic directly to your website pages and therefore you don't have to create exclusive posts as you do for some other social media websites.  As long as you are regularly updating your website with blogs and interesting news, you don't need to create anything further for StumbleUpon. So how does StumbleUpon work?  When a person signs up they firstly identify their areas of interest such as beauty, humor, health, exotic pets, celebrities, graphic design, advertising, cell phones and many, many more.  Then they simply click on the big, red 'Stumble' button to start the free falling process.  Web pages appear, apparently at random, but the algorithm working in the background is considering the user's interests and will also offer up the most popular web pages in any given category.   Popular web pages reach this enviable status when users give them a 'thumbs up' using a specific button – equivalent to a Facebook 'like'.   And if a stumbler really, really likes a web page they can add it to their favorites. In terms of promoting businesses, StumbleUpon certainly has its niche.  There have been over 5 billion stumbles since it was founded in 2002 so there is certainly plenty of activity amongst the StumbleUpon fans.  Even if you're not sure if your target market is stumbling, there is no real reason not to try out this social media website to advertise your company. To use StumbleUpon to promote your business, there are some simple steps to follow: Set up your profile on StumbleUpon.  Choose a great image and list your interests to flag to other stumblers what you are all about so they can decide if they want to connect with you or not. Submit web pages to StumbleUpon but make sure you don't only submit your own content or you will seem to be purely self-promoting.  Other stumblers may start to give these pages the thumbs down as this kind of behavior is not appreciated on StumbleUpon.  So find other high quality web pages to share.  For all pages you submit include a strong title and description plus relevant keywords to make it easier for people to search for your content. Place the StumbleUpon badge to your website and blogs in a visible place.  This is essential to encourage your website visitors to 'link' the page to StumbleUpon which will allow it to be found by other stumblers. The StumbleUpon philosophy is very different to that of Facebook and Twitter and this...
read more