Blog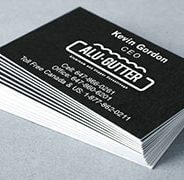 The Background When Alu-Gutter, supplier of  aluminium and copper eavestroughs, required a construction company brand design they hired New Design Group to create a new logo design, company stationery and website. The Challenge The construction company brand design needed to depict the fact that the company offered practical solutions to people requiring aluminium and copper eavestroughs and provided professional services. The Solution New Design Group based the brand design on a simple clean cut emblem logo featuring the company name Alu-Gutter in a centralised position – enclosed within a wavy line symbolising a roof.  This design was in no-nonsense black and white indicating that this construction company would get straight down to work to complete the job on time. A simple business card design was also prepared using a black background with the logo in white.  The website design maintained the simplistic look with a black logo, black navigation bar and a minimalistic image on the homepage.   Date 2013 Client Build Line Inc. Brand Alu-Gutter Industry Construction services Capability Verbal branding Logo design Website Design Promo...
read more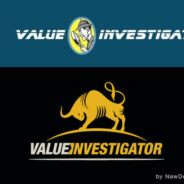 Making the decision to rebrand your business is never easy.  Some people fear rebranding because they may lose existing clients:  but that doesn't have to be the case. If your construction company hasn't bulldozed its way to success, if your consultancy service is giving advice to far fewer clients, or if your children's playground seems to have lost all its friends, then a rebrand should be considered. Your brand encapsulates everything that the client sees and perceives about you, from your visual identity in brochures and adverts, to the tone of voice used in your website and other marketing material.  If your brand doesn't immediately explain what you offer, whether you are budget or luxury, friendly or formal, how can clients easily judge if you are the best company to supply what they need? Before you invest in rebranding your business, ask yourself some relevant questions: Are customers clear about what you offer?  If you run an employment agency but are approached by clients looking for a career coach, then your branding is not clear to the consumer.  Are you confident that customers never confuse you with another company? Finding yourself having confusing calls with customers who think they are talking to a different company entirely, suggests your brand is falling into the me-too trap; it is simply not unique enough.  Was your brand created by professionals?  If your original brand was created on a shoestring, it will show.  A slapdash design or a lack of consistent branding across all marketing materials will reek of unprofessionalism.  And customers will head to a professionally branded company which they will see as more trustworthy.  Is your brand memorable and able to catch the eye of the ever more discerning customer? Nowadays the internet allows consumers to easily compare companies.  A bland brand that makes little impression on the viewer will always lose out to the company with the clever, dynamic brand.  Have your products stayed the same since you first developed your brand? Often a significant change in products or services necessitates a rebrand; otherwise customers will just assume you only supply what you did in the past. If you answer 'no' to any of the above questions then the time is ripe to consider a rebrand: it will take time and money, but if it helps bring more customers to your doors, the return on investment will be generous. A rebrand can range from a subtle improvement of your logo, website design and marketing materials, or can extend to a far more radical overhaul.  It's best to discuss your needs with a professional brand design company who will consider important elements of your brand, such as: Colour Palette:  the colours used to express your brand must take into account the psychology of colour.  Bright primary colours are great to advertise a children's playground but not recommended for a financial consultancy. Choice of Font:  font choice can say a lot about a company.  A handwriting script makes the company look informal – not really the best choice for a bank or dentist. Tone of voice:  if you want people to take financial advice from you, a formal tone of voice is required in all your marketing materials.  More fun copy can work well for colleges trying to attract new students. A...
read more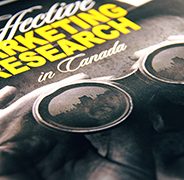 These are a series of book cover designs that were produced by us for Thomson Nelson Publishing. The university marketing textbooks are for sale in university bookstores across Canada. Interestingly, this client came to us through Dmitri Logounov's York University marketing professor, Kim Snow, who was also one of the authors. Dmitri presented some of New Design Group's portfolio samples to Kim seeking advice on improvements and company marketing. Kim gave compliments to the quality of design work and right away suggested a Thomson Nelson contract. The deal was signed and our work is proudly displayed at university bookstores and used by Canadian university marketing students. Date 2008 Client Thomson Nelson Inc. Brand Variety of text books Industry Education and Book Publishing Capability Book Cover Design Print...
read more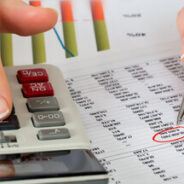 Telecom Expense Management companies, as with many other consultancy services, know they have to make a great first impression on potential clients.  With regard to their website design, the homepage is critical:  visitors will spend just a few seconds browsing the page before deciding if the company can meet their needs or not. But professional website development companies are ready and armed to deal with the fickle nature of website visitors.  They know how to create a homepage for Telecom Expense Management companies that is well designed, fully branded and immaculately implemented.  The final page will: Make an impact Highlight the unique selling points (USPs) of the company Get the client to take action If you need a homepage for a Telecom Expense Management company, or indeed any other service provider, here's a great example of how to get it right. A.  Punchy Header to Grab Attention Company logo in the left hand corner, tagline to the right: this is a popular approach in website design because quite simply, it looks good.  And here it works particularly well because: The logo is professionally designed and the company name is unmissable The tagline is guaranteed to grab anyone's attention:  "If we don't save you money, you don't pay."  This can't fail but to get the reader interested. B.  Short Video to Explain Services In less than 15 seconds, the services provided by this Telecom Expense Management company are clear to all.  The video sends out the promise that this company can save its clients money.  And shrewdly, it runs only once so isn't irritatingly repetitive. C. Sharp USPs to Sell Services This company has defined 5 good reasons why a client should work with them.  But instead of hiding them within a paragraph or two of text, they are listed clearly below a large, eye-catching title.  This is an excellent strategy because: The designer has created a bold area on the homepage that simply cannot be overlooked Short messages are easy to understand and remember Even skim readers will take time out to read short messages D. Don't Take Our Word for It Most new customers like to know of other clients that have used a company and been satisfied.  And the bigger the client, the more persuaded the new customer will be to sign on the dotted line.  This website capitalizes on this quirk of human nature wonderfully – the logos of other clients are shown moving across the homepage, impressing the potential new customer with their number and associated company names. E.  Call to Action By now, most potential customers will have already judged this company – many of them favourably – because: they know they don't have to pay if savings aren't made they know why this company is so darned good they understand what this company can do for them they are comforted by knowing the names of other clients Many potential customers will want to learn more.  So the website has been designed to make it as simple as possible – the telephone number they should call is shown in big, bold font. This Telecom Expense Management website homepage is obviously professionally designed:  the choice of conservative blue is reassuring for a company dealing in money matters, and the logo is plain to see.  But...
read more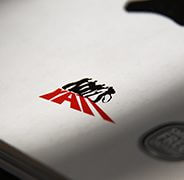 The Objective: Ontario Lung Association and Health Ontario were partnering together to create a new educational entity called Youth Advocacy Training Institute (YATI).  Through a public tender the client was seeking a Toronto design company that was able to deliver an integrated brand identity design for the new venture, including training manuals, brochures, promotional materials and a sophisticated website with training software.   The Challenge: We were asked to design a logo that would be accepted by a rebellious group of teenaged Canadians. The logo had to be "cool", stand out and empower members and audiences. The Solution: The winning design shows silhouettes of the action driven group standing on the YATI abbreviation.  It is a timeless concept that is used throughout all of the marketing and educational materials of Youth Advocacy Institute across Ontario and received many compliments from youth and government officials.  It symbolizes an action oriented "Stand Up, Speak Out!" concept and our design is proudly worn on the pins, briefcases, and backpacks of politically active youth and their mentors. Date 2005-2008 Client Ontario Lung Association Brand YATI Industry Youth Organizations. NFP. Capability Logo Design Website Design Brochures and Pamphlets Pins. Bags....
read more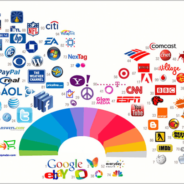 You may think that you have a single favourite colour but in fact you probably have several: your preferred colour will always depend on a specific situation.  Just because a lady loves hot pink on her nails, doesn't mean she wants to decorate her house in a similar vivid hue.  In the home, most people automatically choose a colour scheme to suit each room.  People may claim that seaside blues are their favourite colours and so decorate their bathrooms accordingly; but when it comes to the living area; their favourite colour is now a calming neutral beige.  Regarding outfits, people also choose what to wear according to some unwritten rules:  dark colours such as navy seem appropriate for formal meetings and wintertime, whereas pastels and whites are hot favourites for summer. Even if people don't think too hard about the colours they prefer, they are subconsciously programmed to associate certain colours with specific situations and emotions: and this is true for adults all over the globe. Harnessing Colours in Advertising Branding and advertising agencies think long and hard about colour before they choose what to use in a brand development programme or advertising campaign.  By carefully selecting the appropriate colour, an advert can send out a powerful message to the viewer even before they have had time to read and understand what the advert is promoting. Advertising agencies make it their business to understand the psychology of colour to enable them to use it persuasively in their designs.  For example, everyone knows that red signals danger and that people automatically react to a red warning sign to avoid the hazard.  Why is that? Evolutionary theories believe that early man learnt to associate red with danger: blood, uncooked meat, or the red face of an aggressive adversary.  But does that mean that red is never to be used in an advert?  Far from it, however as with all colours, an advert must be created with careful use of colour to ensure it sends out a positive subconscious message – one that is appropriate to what the company is selling and also to the target market. Getting it wrong Imagine visiting a new bank which you're thinking of entrusting your savings to and finding the building decorated in soft pastel yellows and pinks.  Does your gut instinct say go ahead with your savings plan or do you feel a little uneasy by the wishy-washy decor?  And if a nursery school sends you a prospectus in sombre greys and blacks, do you really think that this would be a fun and stimulating place for little Billy to spend his toddler years? Getting it right There is no point in fighting against the subconscious messages that colours send out.  Advertising agencies must harness the right colour for each campaign which must be perfectly in tune with the products being sold, and with the customers it wants to attract.  Here's the rundown on the messages that different colours send out and how best to use them in marketing campaigns.   Red While red signifies danger it can be used to good effect in marketing campaigns which need to evoke strong emotions.  Red is associated with passion and love but its strong intensity also signifies excitement, determination and courage.  Here's an example of how to...
read more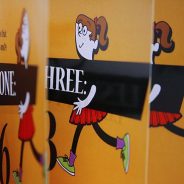 This is a small budget project for a writer from Africa who was a math teacher back home. He wanted to share with Canadian children the African practice of using their fingers to multiply and divide while learning mathematics. We designed two characters that were present throughout the children's book and did multiplication and division lessons. The purpose of the characters was to engage preschoolers. Date 2010 Industry Education and Publishing Scope Characters Design Book Pages Design and Layout Print...
read more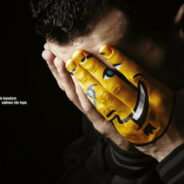 If you think a well constructed advert with a beautiful image and carefully placed informative text is guaranteed to bring in more sales, think again.  Effective advertising campaigns call out to the viewer on a subconscious level – they appeal to gut instinct and emotions. Back in the early 1900s, psychologists recognized that adverts that evoke an emotional response in the viewer are more likely to result in sales.  Since then, branding and advertising agencies always aspire to create eye–catching adverts which provoke positive reactions in the viewer: complete indifference to an advert is the stuff of nightmares as far as they are concerned. In today's society, the ad man has a harder job than ever.  Advertising on a daily basis bombards most people, whether on the TV, in newspapers or on the side of a taxi or coffee cup.  Your Average Joe has developed advert blindness:  he no longer takes notice of all the adverts that come into his field of vision because he simply doesn't have the time or inclination to consciously process them all. So nowadays an advert must firstly penetrate Average Joe's advert blindness and also cause a positive emotional response – it needs to make the right subconscious impression.  There are several tips that can be employed to ensure that an advertising campaign appeals to the subconscious mind of the consumer. 1) Images As the saying goes, a picture says a thousand words.  Pictures will always generate stronger emotions in the viewer than words alone.  Pictures will be noticed before the brain has time to decipher any text.  And so it follows that the most successful adverts are bound to be those that are image led. The most powerful image to evoke an emotional response in the viewer is that of the human face due to its ability to communicate non-verbally the many nuances of emotion.  A happy face smiling out from a magazine can raise a smile in the viewer; a picture of a frightened or sad face will result in empathy from the viewer. 1.1) Ambiguous facial expressions The use of an ambiguous facial expression in an advert will reach out to the viewer's subconscious mind.  The brain automatically compares facial images with a list of expressions it has seen before.  If it sees a smiling face, it instantly recognises that the person is happy.  But an ambiguous expression causes the brain to examine the image more thoughtfully.  Take the Mona Lisa for example:  how many hours have people spent over the decades trying to figure out what she's thinking? By using an ambiguous facial expression in a marketing campaign, viewers won't be able to help themselves:  they will be subconsciously drawn to take a closer look at the advert. 1.2) The face of need Not for profit organizations need to have strong adverts, as they want to evoke an emotional response in the viewer that is sufficiently strong to result in a donation.  Studies have shown that the use of images of the sufferers is important to persuade people to give.  And people are far more likely to donate if the facial expression shows sadness or despair rather than if the sufferer seems happy or has a neutral expression. 2) Images on the left A company logo or...
read more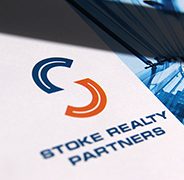 The Objective: Stoke Realty Partners are in the Real Estate Investment services and Asset Management services business.  It was a start-up company that was seeking a graphic design company and branding agency that would put them in line with the industry leaders.  The Solution: Out of the five initial concepts that we provided, the client selected a design with a modern flair that at the same time kept in line with Bay Street's classic standards. The letter S was cut out on their presentation folder which gave their presentation folder a modern, expensive and exclusive design finish. Date 2007 Client Stoke Realty Partners Inc. Brand Stoke Realty Partners Industry Financial Scope Logo Design Corporate Promotional Materials Website...
read more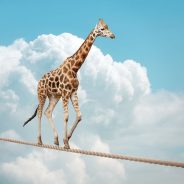 Date 2015 Client Innovate On Purpose Brand Innovate On Purpose Industry Consulting Scope Brand Identity Design Brochures Design Newsletters Design Website Design Social Media Pages Website...
read more