Website Design and SEO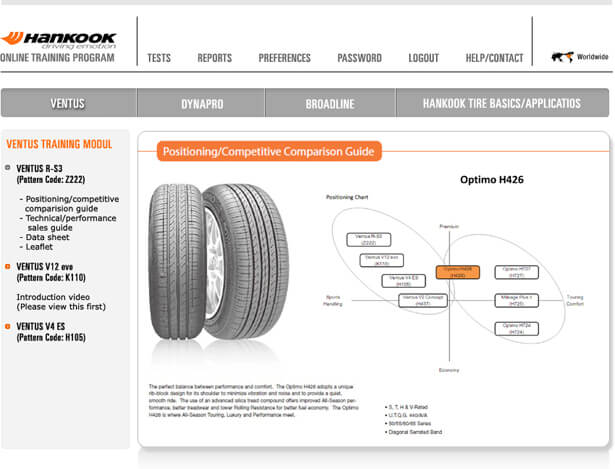 When we design a website we keep in mind that it is no longer viewed as merely a business card or brochure on-line. The website is a powerful brand communication tool designed to interact with your customers on a daily basis.
Usability and accessibility on all sides is crucial, by both the site administration and site visitor.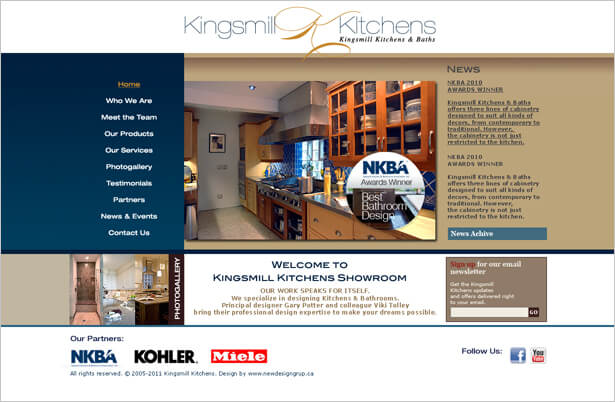 Depending on the goals of the website application, we implement different content management systems (CMS); differs from WordPress to Joomla or even our very own highly rated New Design Group CMS.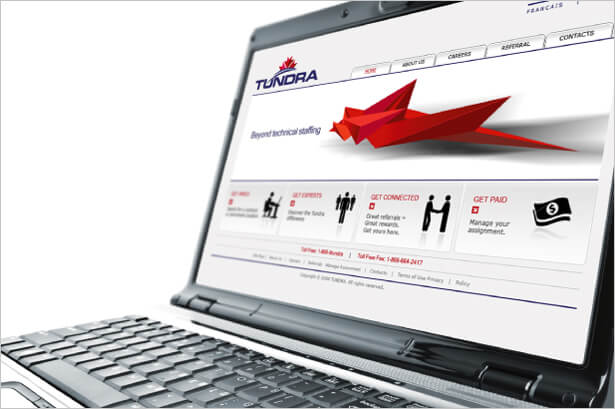 We pay close attention to the raise of Social Media tools that have been incorporated into the website design industry, oh and did we mention that our designs are beautiful?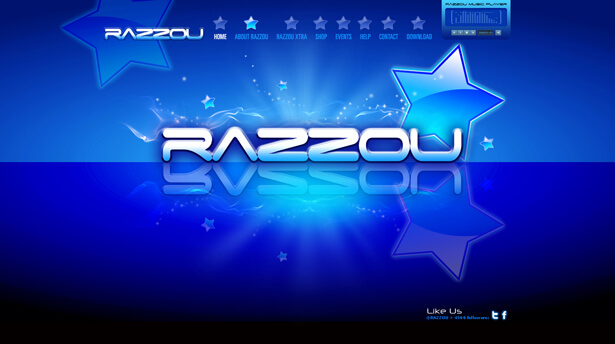 The website conveys the brand personality of the company like no other marketing materials can. In some cases the website is more efficient at bringing in a buying customer than other marketing initiatives combined.
If you have a website – take an unbiased look at it – does it effectively communicate what your company is about?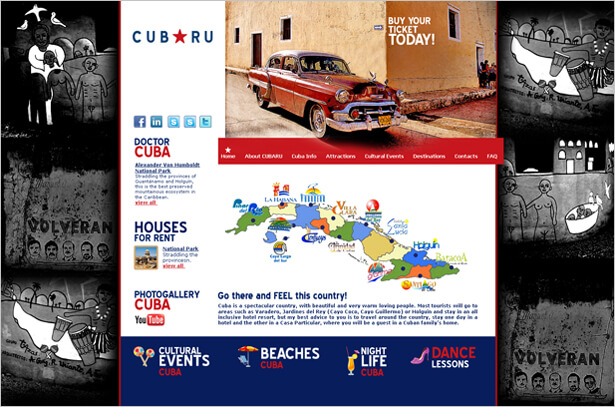 Does your website express the culture of your company?
Go through the content, colours and other integral parts of your brand identity – does it provide your website visitor with a lifelike experience? Is the website committed to the success of your company to the same degree as you are?
If you are not sure please set up a consultation to discuss website redesign with us.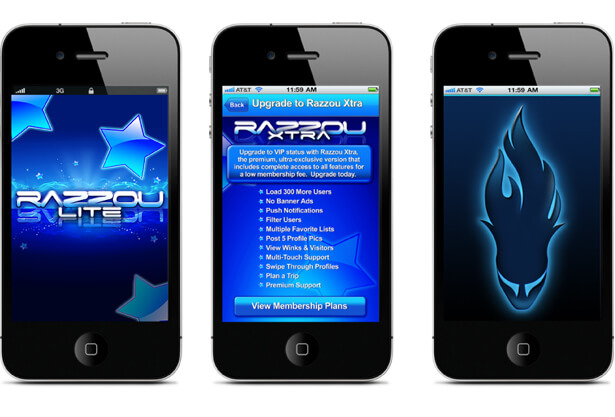 IPhone/Android Apps
We have skilled designers and developers ready to help you design a mobile smartphone application today.  Give us a call now at 647 271 7463 to discuss your IPhone or Android application design project.

Once you have a professionally designed, eye catching and well branded website, how do customers and potential clients find it?  When people embark on an organic search on the internet, they type in some keywords and see what pops up on the results listing.  If your website doesn't appear on the first page or two of the results, your website is essentially hidden.  If your website isn't optimized for the search engines then you are missing out on a lot of traffic.
We offer an effective Search Engine Optimization (SEO) service for your website to ensure it ranks highly in the search engine results.  SEO is an art and best left to the professionals because the search engines, such as Google, Yahoo and Bing, use incredibly complicated ranking algorithms to decide which website most closely matches the search words.
We know how to create SEO friendly copy using appropriate keywords for your target market.  You may vaguely recall hearing the buzz words 'keyword density' but we understand the importance of getting a good balance between the number of keywords used in a page of text, and the overall ease of reading for the visitor.  Some people think the more keywords the better, but ironically too many keywords will signal to the search engines that you have poorly constructed content – and in their opinion your website won't deserve to get a boost up the rankings.  And if your content is a difficult read for the visitor they won't visit your website for long.
We also appreciate how your keywords should be used in the URL address for each page of your website and in your website's meta titles and meta descriptions.  We will carefully construct links within your website.  All of these elements are important to get you the best rankings possible.
Blogs and articles are also useful for SEO when written correctly: perfectly constructed, grammatically correct, appropriate use of keywords and of sound, interesting content.  These articles will be crawled by the search engines when they are looking for new and updated pages on websites which will then be taken into consideration by the ranking algorithms.  And of course a great article will be appreciated and enjoyed by your visitors.  As part of our SEO service we can write articles and blogs on your behalf to post on your website
Another important area of SEO is that of inbound links, also called backlinks.  Put simply, this is when an external website links back to yours because they have found something of interest that they wish to share with their own visitors.  It's like an endorsement of your website.  Some search engines, such as Google, give more credit to websites with lots of inbound links and push them up the result listing.  But not all inbound links are created equal.  While an inbound link from a national newspaper or a relevant authority in your field is an excellent quality inbound link, those from unrelated businesses or from 'undesirable' websites such as a gambling site can count against you.
Those blogs and articles also have a second purpose – they can be posted on your social media pages to encourage others to share them, thus creating an inbound link.  We can help write press releases about newsworthy items to send to the media who may like your news and run with it.  There are many other ways to create inbound links such as posting videos on YouTube or issuing white papers.  We have the expertise to guide you through the whole process and can also set up your social media presence on Facebook, Twitter, LinkedIn and the like.
SEO is an on-going process and we can monitor the presence of your website using a host of analytical tools available.  By understanding which pages of your website are of interest to your visitors and how well your call-to-action steps are being followed, we can modify the website to make it perform remarkably well.
Our services also expand to Search Engine Marketing (SEM).  SEO is very effective but it can take some time before you see your website ranking highly in the search results as this is a time consuming undertaking.  If you want to increase the visibility of your website promptly then consider SEM such as paid online advertising.  We can set up Pay-Per-Click (PPC) advertising which uses text-only adverts.  With appropriate use of keywords your advert will come up as a sponsored link at the top of the results page when someone does an organic search with these keywords.  You only pay if the visitor clicks through to your website.  Careful management of your PPC campaign will ensure it stays within budget and maximizes click-throughs from genuinely interested clients.
When you want a great looking website that ranks highly in the search engines, call us at 647 271 7463 to arrange a meeting so we can elevate your marketing strategy.
Recent blog posts about website design: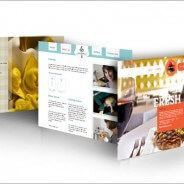 When you need to develop a website for your company you will no doubt have strong opinions about what you want even if you're no expert in website design.  As a consumer and website browser you know which websites appeal to you visually and those which don't.  You will have been pleasantly surprised by how easy it is to navigate around some websites and incredibly frustrated by others where you can't find one darned thing you need. If you reflect on the websites that you think are great you will realize that they meet certain criteria that...
read more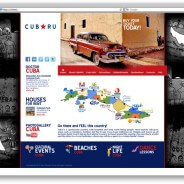 Every business owner dreams of having a perfect website with remarkably low bounce rates and exceptionally high conversion rates.  This is no small feat so whether you are creating a new website or improving an existing one, work with a professional website design team and follow the guidelines below.  Each improvement will help your website inch closer and closer to perfection. First Impressions:   You have only a few seconds to impress a visitor when they land on your home page. It should be professionally designed, eye catching, well...
read more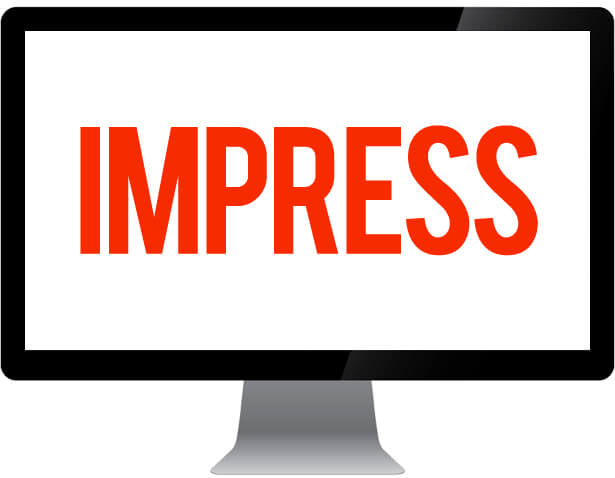 There are a lot of buzz words thrown around regarding websites and internet marketing: SEO, pay-per-clicks and spam content. If you're no expert, these words sound as if they're from a far off, highly futuristic culture which is way beyond your reach and comprehension. But they are simply ways to improve website rankings – how well your website fares when people conduct an internet search looking for companies just like yours. The higher up the results page a website finds itself, the better. However well your technical experts...
read more